News
Check out what has been happening in Utah Golf.
Quarterfinals Set : Day Two of Utah Women's State Amateur
Former champions, collegiate golf stars and the Long sisters highlight the day at Oakridge Country Club.
By Kurt Kragthorpe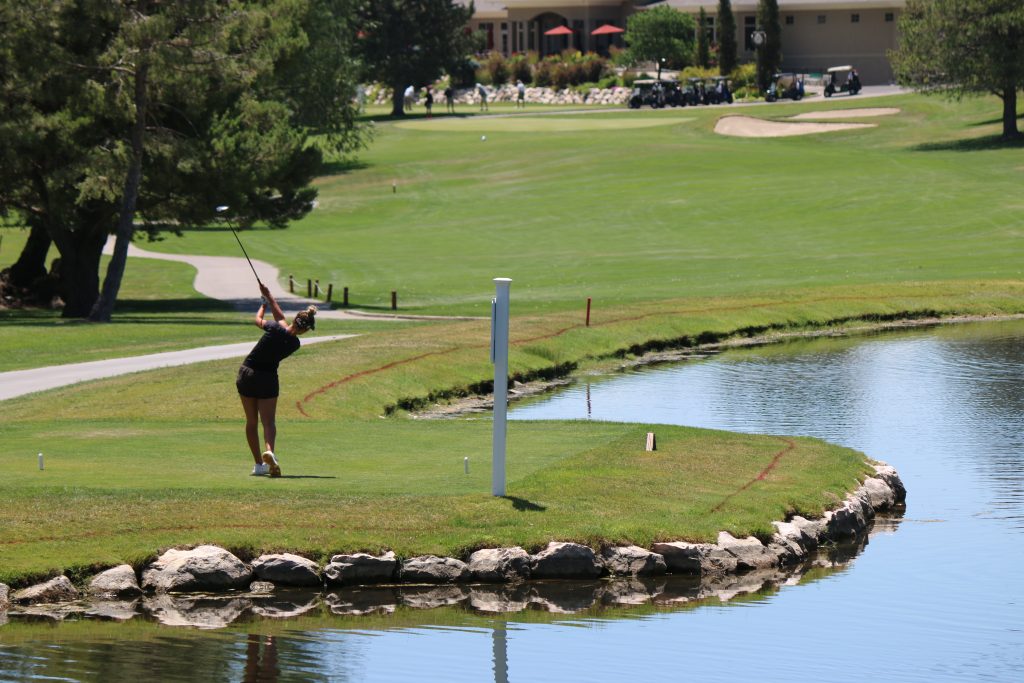 When the Utah Golf Association expanded the match-play field to 32 golfers for the 115th Utah State Women's Amateur Championship, the possible side effect was having some lopsided scores in the first round.
Of course, the move also created the potential for an epic result.
Tuesday's scoreboard at Oakridge Country Club in Farmington: Epic Upsets 1, Embarrassing Matches 0.
Westminster College golf/basketball star Whitney Banz became the headliner with her two victories as the first No. 32 seed to tee it up in a Women's State Am match. And there were plenty of other contenders for the biggest story of the day, including a 68-year-old golfer winning a match, two teenage sisters advancing to the quarterfinals, one BYU golfer eliminating another and two former high school teammates (with one playing right behind the other) each winning in extra holes in the round of 16.
It all added up to a great display of the range and depth of Utah women's golf, with more to come. The quarterfinals and semifinals will be staged Wednesday, followed by the 18-hole final match Thursday morning.
Read Kurt Kragthorpe's full day two Utah Women's State Amateur feature from Fairways Photo Journal. Click Here: https://tinyurl.com/9akmzwwe