News
Check out what has been happening in Utah Golf.
Day Three : Juniors Galea'i and Long Rule the Day at Oakridge Country Club
The 115th Utah Women's State Amateur will feature new comers in the championship match as Lila Galea'i and Berlin Long get by former champions.
By Kurt Kragthorpe
Lila Galeai once defeated Berlin Long to win the Girls 13-14 division of the Utah State Junior Amateur at Oakridge Country Club. Four years later, they will meet again in Farmington for the title of the 115th Utah State Women's Amateur Championship.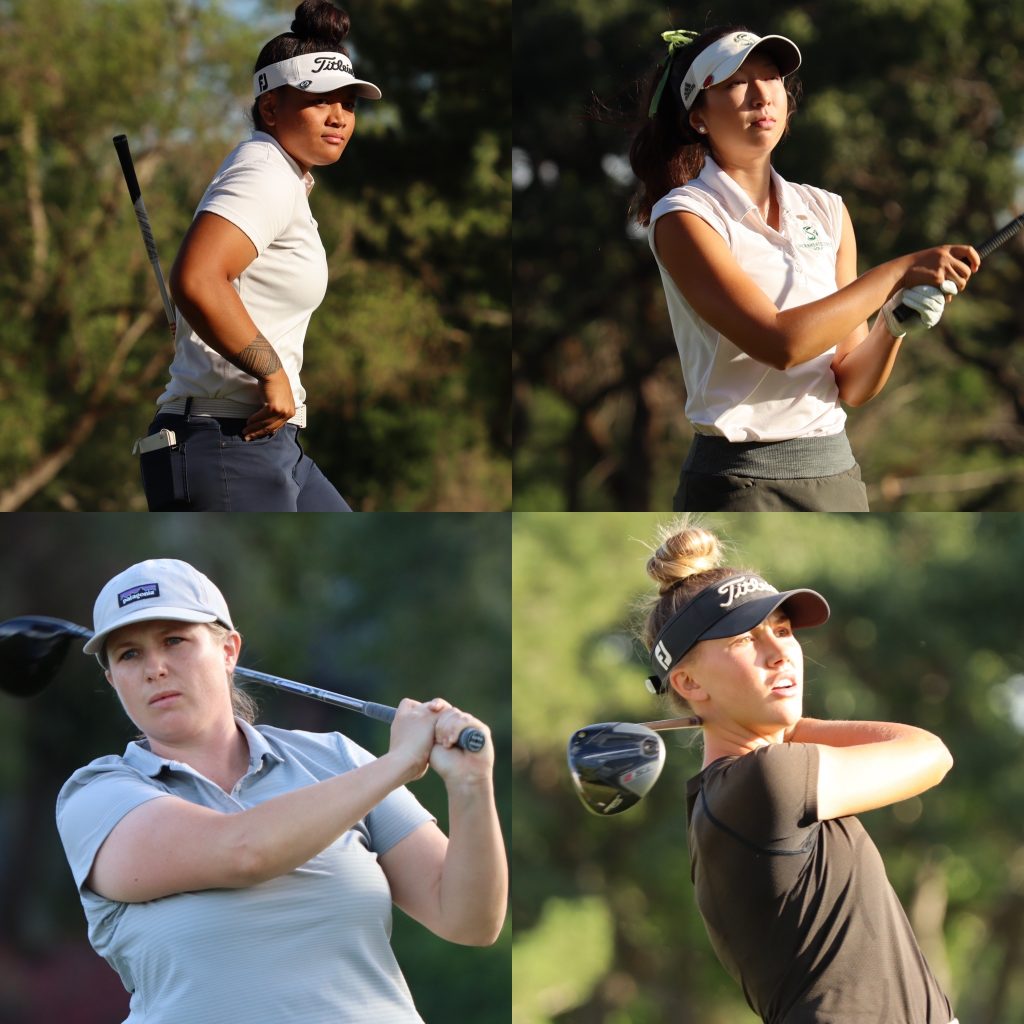 The way the future BYU women's golf teammates arrived in Thursday morning's 18-hole final match was equally exciting. With roughly an hour to go in the Wednesday afternoon semifinals, almost any observer would have preferred the chances of Tess Blair (vs. Galea'i) and four-time champion Kelsey Chugg (vs. Long) of advancing.
Galea'i and Long each ralied. Galea'i tied Blair via a birdie on No. 17 and won with a par on the first extra hole. Long won the last three holes of regulation to earn her 1-up victory.
Long never led in the match, until Chugg's par attempt barely slid past the hole on No. 18. She was 3 down after five holes and 2 down through 15, after Chugg won Nos. 14 and 15. Long, who will be a senior at Lone Peak High School and recently committed to BYU, faced even more dire prospects in her morning quarterfinal match vs. Emma Winfree, a Corner Canyon graduate who plays for Regis University in Denver.
Long was 4 down through five holes. "I just knew I've got to fight back," she said. The match was even through 16 holes, then Long made a tough par putt on No. 17, where Winfree three-putted. Another par on No. 18 gave Long a 2-up margin.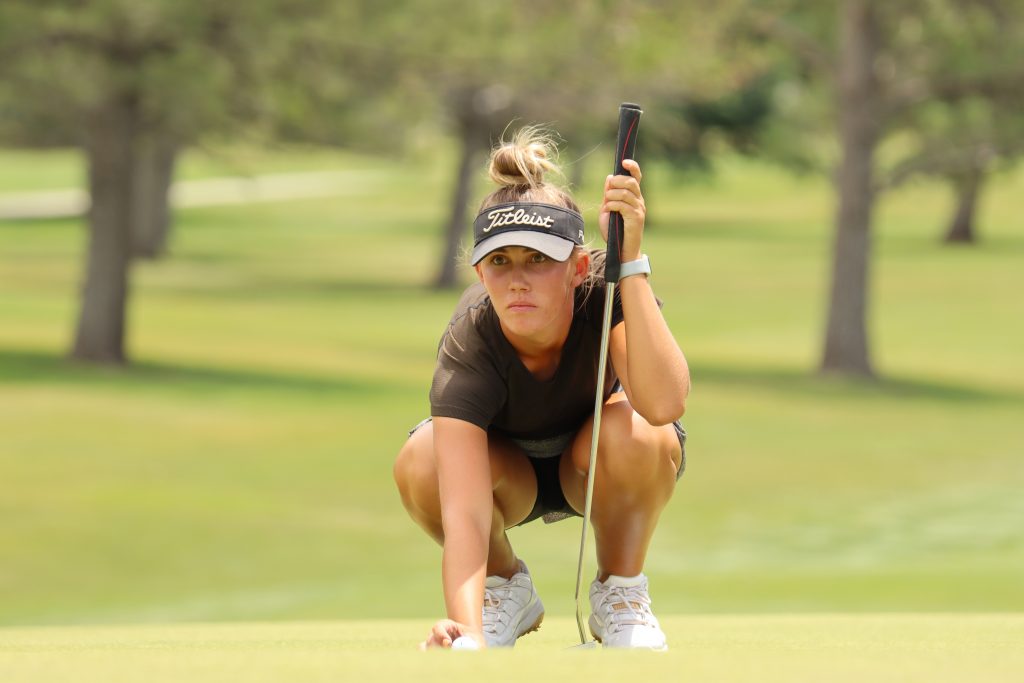 No. 17 also proved pivotal for Long vs. Chugg in a similarly volatile match. Long was 3 down before winning Nos. 6, 7 and 8 and then fell behind again. She won No. 16 with a 15-foot birdie, then knocked in a 25-footer to win No. 17 with another birdie.
No. 17 features Oakridge's most demanding green, the site of an epic moment for Clay Ogden in the Siegfried & Jensen Utah Open. Ogden's 65-foot putt from off the green helped him win his second title. Ten years later, as Long's coach and caddie, Ogden enjoyed two more big moments on that green Wednesday. He had arrived at the course only after Long trailed in the quarterfinals and "definitely helped me," Long said.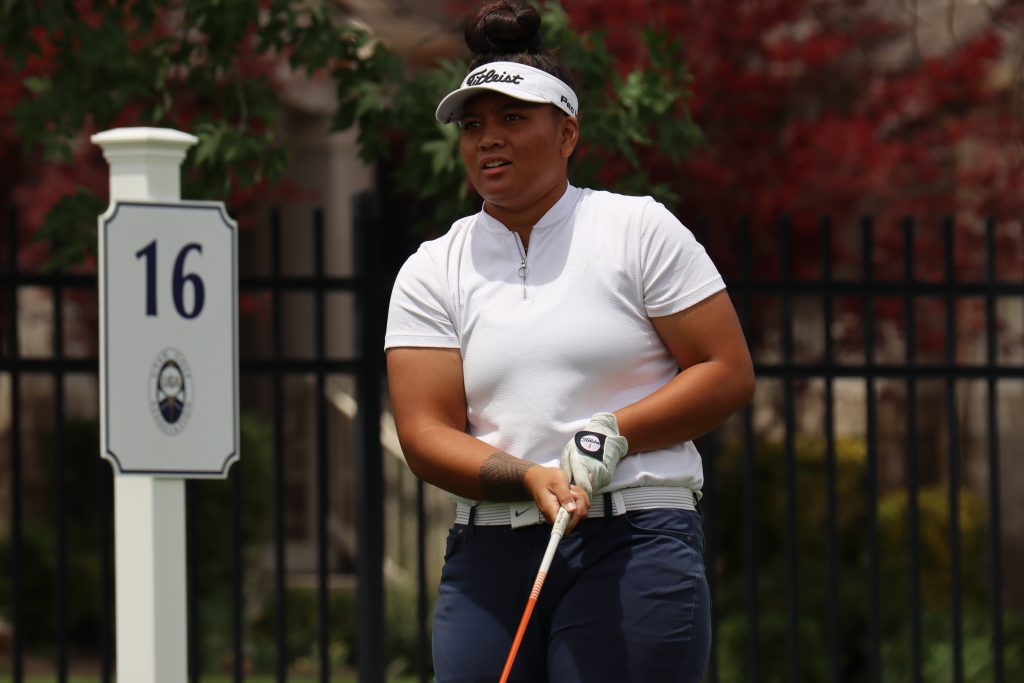 Galea'i didn't need to play No. 17 in the quarterfinals, having gone 5 up through nine holes vs. Carissa Graft on the way to a 6-and-4 victory. In the afternoon, though, Galea'i lost a 2-up lead as Blair won Nos. 14, 15 and 16.
Galea'i's response was a drive of well over 300 yards on the par-4 No. 17, followed by a chip that gave her a conceded birdie. "I just crushed my driver as hard as I could," said Galeai, who graduated from Lehi High School in December and played for BYU in the spring season.
Galea'i missed a 12-foot birdie putt for the win on No. 18, but won on the first extra hole, the par-5 No. 1. That's where Blair had won her match Tuesday in the round of 16, but this time she missed a short par putt. Galea'i had made a 5-footer for par after playing a clever shot from the collar of the green with a 3-wood, a shot she tried for the first time. "Honestly," she said, "I've never done that, ever in my life."
Blair, the 2018 champion, didn't enter the tournament in 2019, then has lost in the semifinals each of the past two years. In this year's quarterfinals, she was a 5-and-4 winner over Aadyn Long, Berlin's younger sister.
Chugg, whose most recent of four Women's State Am wins came in 2017, lost to Grace Summerhays in last summer's final match (Summerhays didn't defend her title, due to a conflict with U.S. Women's Amateur qualifying).
Long and Galea'i each lost to Chugg in extra holes last year at Soldier Hollow's Gold Course in the round of 16 and the quarterfinals, respectively.