News
Check out what has been happening in Utah Golf.
Larson, Galea'i, Banglas and Pronghorn Utah Women's Four-Ball Championship at Toana Vista GC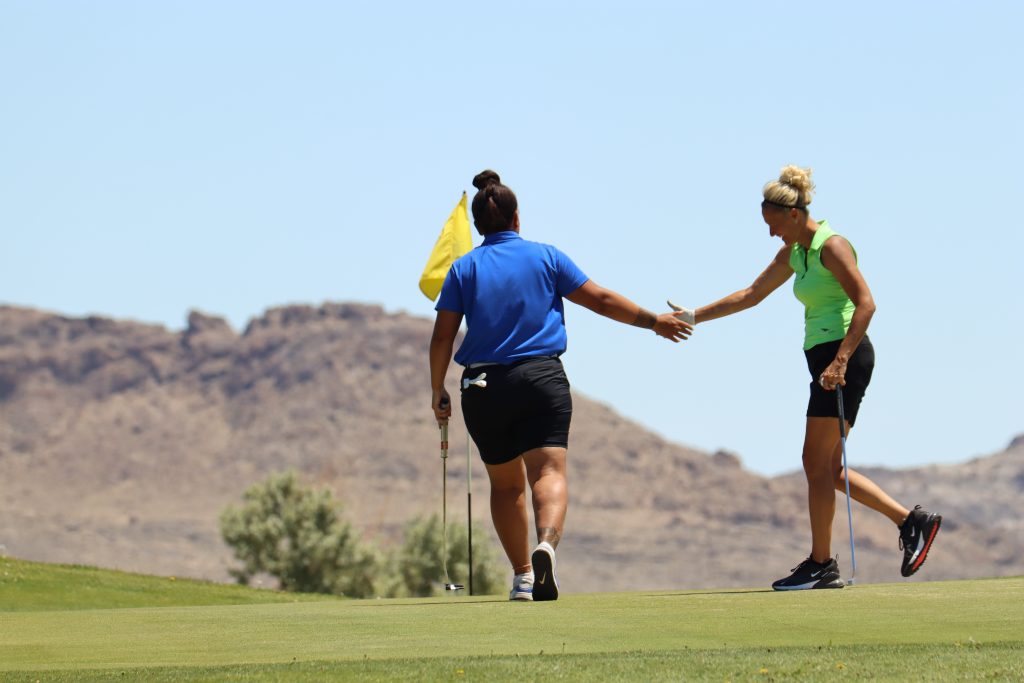 By Randy Dodson
This thought from BYU's Lila Galea'i may be all you need to know about the Utah Women's Four-Ball Championship, held June 2-3 at Toana Vista Golf Course in West Wendover, Nevada. 
"Anytime I have a chance to get myself on the green, on a par 4, and I trust that I can get it there, I never hold back."
Add to that Kareen Larson's steady play and "safe" tee shots allowing Galea'i to unleash, and it's not surprising that the duo ran away from the field to capture the Utah Golf Association women's championship title. 
Larson and Galea'i won the annual event with a two day total of (-11) 64-69 – 133. They were 13-shots ahead of the Idaho State University Bangals team of Tyler Erickson and Lindsey Lloyd.
To the read the complete Utah Women's Four-Ball Championship tournament recap from Faiwrays Photo Journal please click here: https://tinyurl.com/tyw7a2e9