News
Check out what has been happening in Utah Golf.
A Season of Experience BYU freshman walk-on Keanu Akina is making big strides in Utah amateur golf.
By Randy Dodson
He'd probably would rather be making three-pointers and running up and down basketball courts but BYU men's golf six-foot walk-on freshman Keanu Akina, a Pleasant Grove high school product by way of Kahuku, Hawaii, is now turning heads by getting up and down on Utah's fairways.
And if the amateur portion of the Gladstan Open is any indication, you will be seeing Akina on Utah golf's amateur leaderboards frequently.
Akina shot (-5) 67 May 22nd to win at Gladstan by six shots over former professional now veteran amateur Tommy Johnson, former Utah State Am and Mid-Am champ Darrin Overson and Eli Rogers who finished (+1) 73.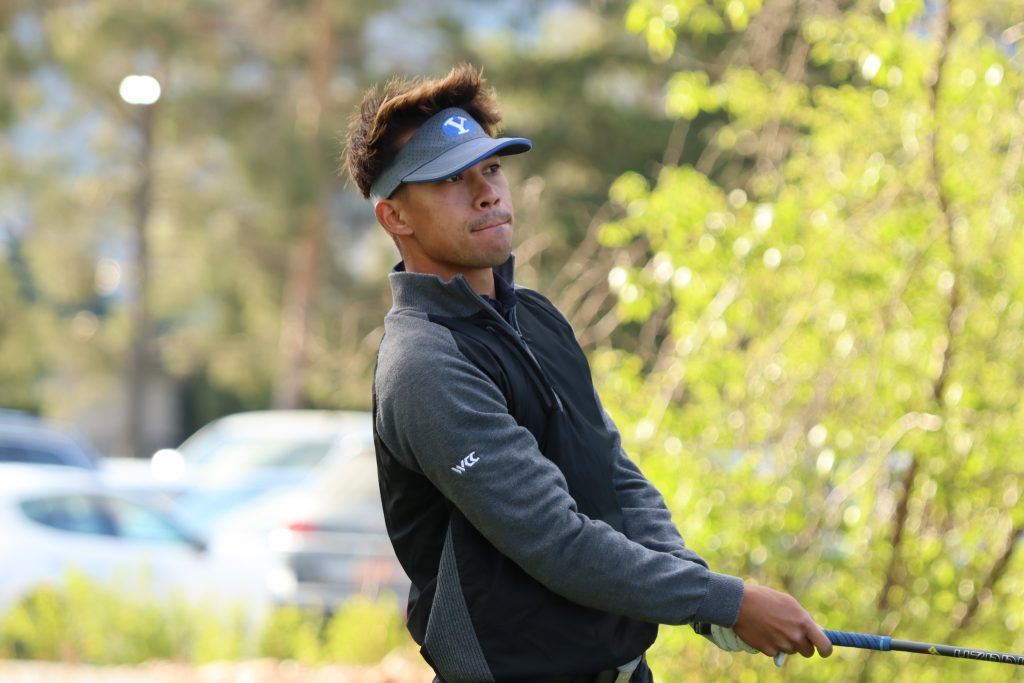 The amateurs played the blue tees at the Gladstan Open while the Utah Section PGA Professionals played the black tees, about a 390-yard difference. Teaching professionals Matt Baird andTommy Sharp finished in a tie for first place in the pro division at (-1) 71.
Scores: https://tinyurl.com/yfdrft6v
"I hit the ball well off the tee and putted well," Akina said. "I got the ball up and down when I needed to save par too. Playing from the blue tees threw me off a bit. But, I just tried to take advantage of it, especially on the par fives."
Akina birdied three of the four par fives and added three more birdies against just one bogey for the day.
"On all the par fours on the back, I hit an iron off the tee but had one less than I probably would've from the black tees, which was nice. I actually played the course for the first time Monday before the tournament with my swing coach Matt Baird and I told him then that Gladstan is my new favorite course in Utah because of how pretty it is and how fun it is to play."
Growing up basketball was Akina's sport. "I never thought I'd play college golf because I wanted to play basketball. I met Coach (Bruce) Brockbank when I played with Max Brenchley and Elijah Turner, when he came to watch them play. I only played high school golf events since I was so focused on basketball, I really had no kind of golf resume. Walking on was tough but at the tryouts and qualifying I was able to play well enough to show that I at least had some potential to contribute. And I feel like I did that this year."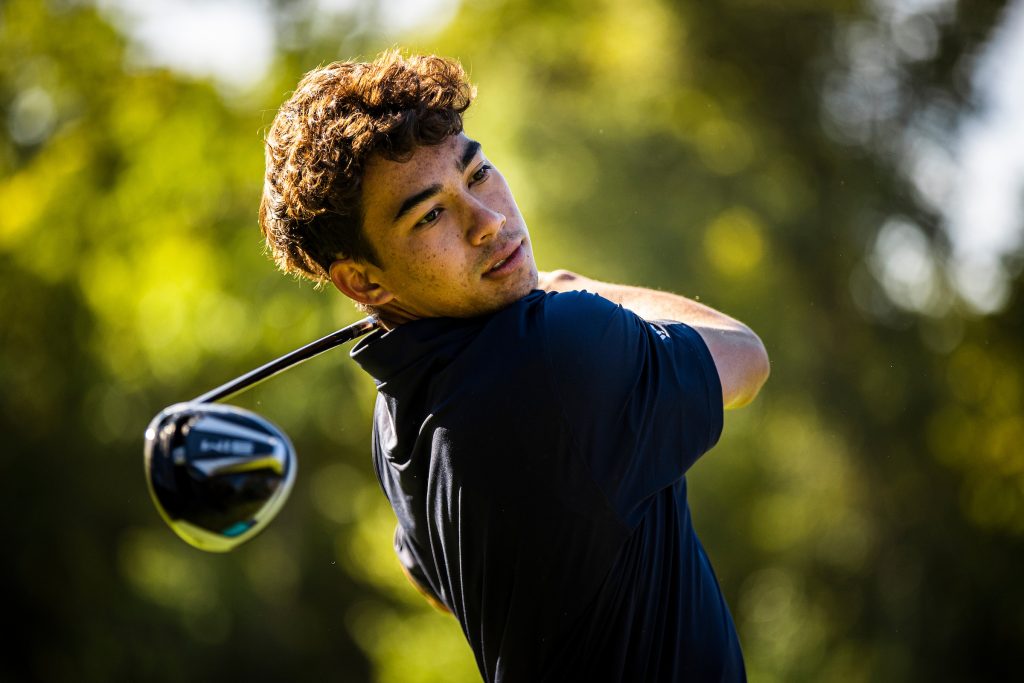 When asked about Akina Brockbank said, "He has made a nice addition to our team. He wants to win, loves to compete and works hard. He loves to be the underdog and will find a way to beat you. We always want a guy like Keanu on our team. He makes everyone better because he brings it every day."
Akina played in five events for the Cougars, including the Western Intercollegiate and West Coast Conference Championship. His low round this season was a 70 at the Conference Championship where he also carded his low finish for the season at T22.
"I felt great about my BYU season. I was glad that my coaches believed in me and took me to a couple big tournaments at Pasatiempo and the Conference Championship. It gave me a lot of confidence because I worked hard all of last year to make some big improvements and I felt like the work is starting to pay off."
Akina has become good friends with fellow walk-on David Timmins who won the Thanksgiving Point Amateur a week prior. "I learned so much from my coaches and my teammates and got some good experience, which I hope will help our team next year."
Looking to build on his momentum, Akina will return to Hawaii for the Manoa Cup and plans to be back in Utah for the State Amateur and Utah Open.