News
Check out what has been happening in Utah Golf.
Dalton makes the cut, Sturgeon heads home, Tardy remains on top at Copper Rock Championship after day two.
By Kurt Kragthorpe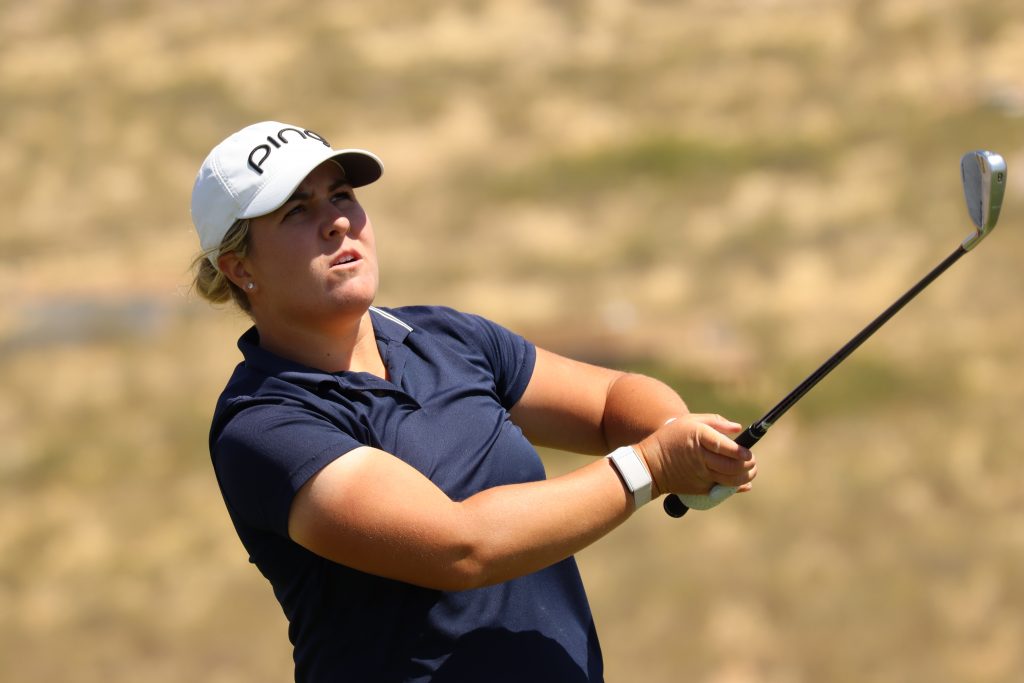 Kendra Dalton knows that advancing to the LPGA Tour in 2022 will take more than merely making the 36-hole cuts on the Symetra Tour this season. There's still something to be said for regularly showing up on weekends.
The former BYU golfer is now 4 for 4 in cuts made in 2021, having survived Friday afternoon's wind at Copper Rock Golf Club in Hurricane with an even-par 72 for a 1-over total.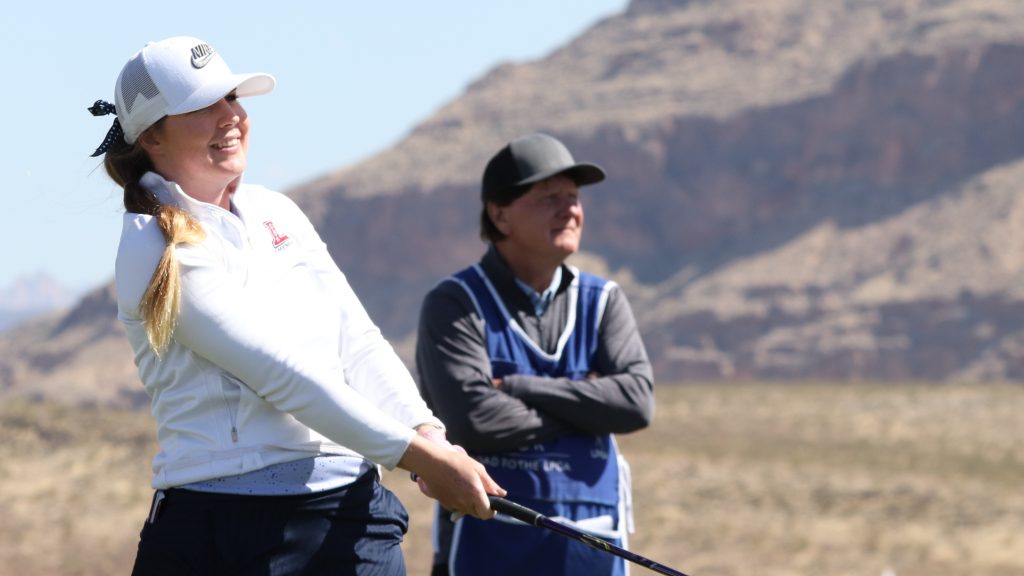 Dixie State University graduate Haley Sturgeon missed the cut by one stroke at 5 over, but certainly justified her sponsor invitation with a second-round 70.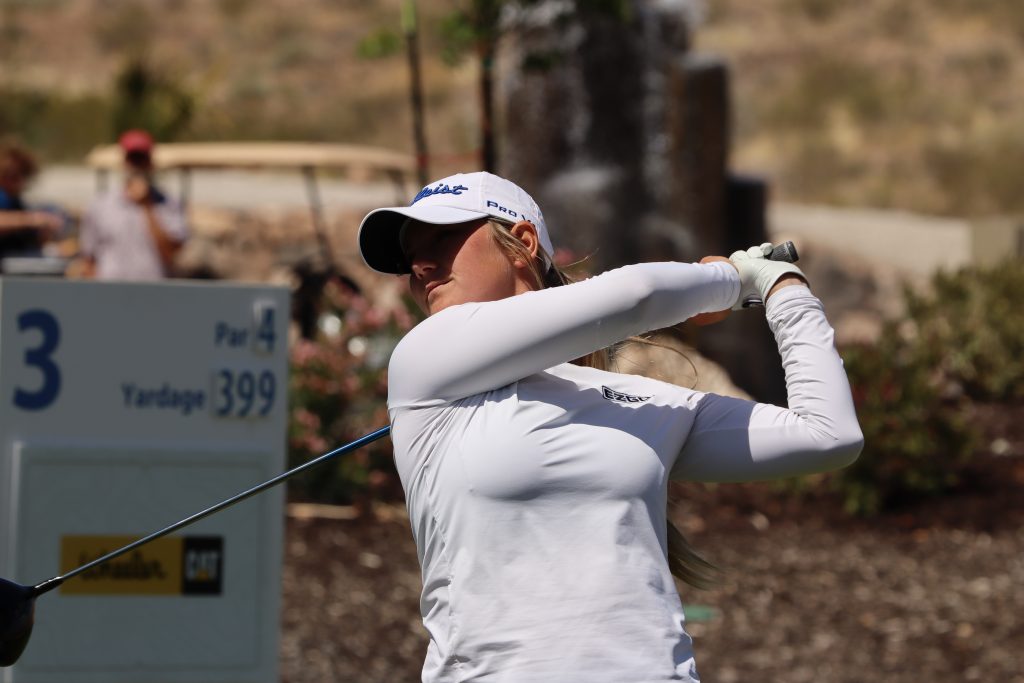 Bailey Tardy (66-70) leads the inaugural Copper Rock Championship at 8 under par, playing for a $30,000 first prize in Saturday's final round.
Dalton improved by one stroke over her opening round, even while playing in the more demanding conditions of the afternoon. It helps "if you just go into the day knowing that it's going to be tough, rather than being surprised by it," she said.
Dalton made three birdies and three bogeys Friday, while some difficult par saves kept her round going. She was disappointed to bogey No. 18 after her downwind approach shot sailed long, but at least that was an upgrade from Thursday's double bogey.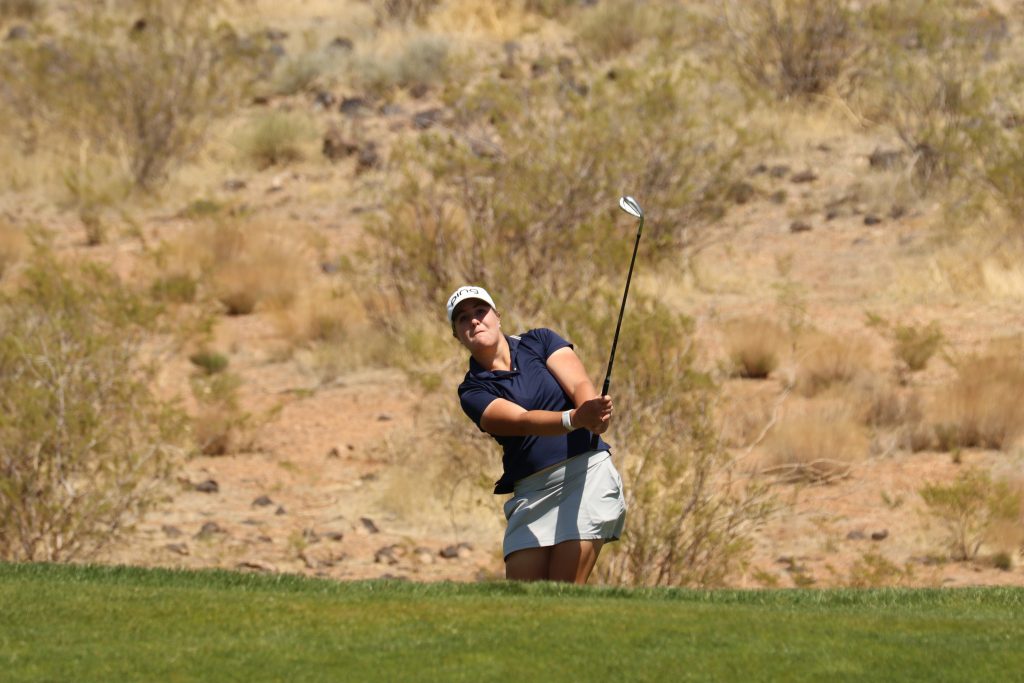 Eventually, Dalton understands, she needs to put herself in contention for tournament titles to have any hope of moving up significantly from her No. 27 spot on the tour's money list. The top 10 players after this season's 20 events will earn LPGA Tour cards. "My game feels really good and has improved so much," she said. "I feel like my scores haven't quite shown that the last few weeks. Sometimes golf is like that. (But) making cuts is the next-best thing, right? And I've got another day (Saturday).
Sturgeon almost gave herself another round of golf at this level, but an 18th-hole birdie was not quite enough. That was one of her five birdies Friday, offset by a bogey and a double bogey. As she finished playing in the early afternoon, Sturgeon was hoping the cut line would move enough to keep her around for the weekend. Regardless, she was satisfied to produce a much better score than her opening 79.
"I couldn't be happier," she said.
Sturgeon will return to her job as an assistant pro at The Country Club in Salt Lake City, while continuing to prepare for the LPGA Tour/Symetra Tour Qualifying Tournament in August. She will enter the upcoming U.S. Women's Open sectional qualifying and compete in Utah Section PGA events.
This week's Symetra Tour experience made Sturgeon believe "that I do fit in," she said. "I played with the girl (Sophie Hausmann) that's No. 2 on the money list and I tied her today."
Story by Fairways Media/Kurt Kragthorpe. Photos by Fairways Media/Jesse Dodson