News
Check out what has been happening in Utah Golf.
Larsen & Needham take Women's Opener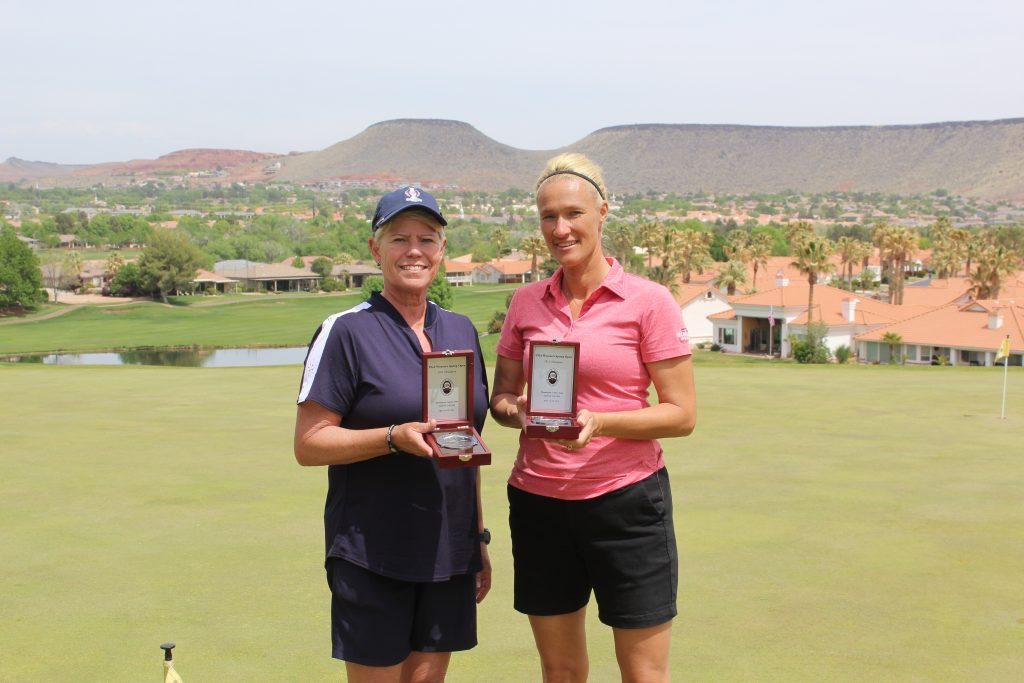 The Utah Golf Association was in St. George, Utah to host the UGA Spring Open to kick off the 2021 Women's Championship season.  Bloomington Country Club and Sunbrook Golf Club served as hosts for the championship, and both provided a similar challenge with fast, firm greens.  Marie Needham and Kareen Larsen proved they were up for the task, as they took home the first women's championship of the year with a score of 66-57-123.  The format of the UGA Spring Open is team-modified stableford, where players compete for the highest point total, with the highest score winning the championship.  Needham and Larsen's highest point total came on their first hole of the championship at Bloomington Country Club when they scored 8 points while carding two birdies.  They rode that momentum through the 36-hole championship to claim the win.  There are many UGA women's championships still to be contested in 2021, and the UGA encourages everyone eligible to compete.
Flight Winners
1st Flight – Marie Needham & Kareen Larsen – 123 Points
2nd Flight – Amy Mayberry & Allison Webb – 87 Points
3rd Flight – Teresa Lundahl & Teresa Nash – 78 Points
4th Flight – Toni Murdock & Becky Austin / Gayleen Kaneko & Sherdean Carter – 56 Points
5th Flight – Tammie Olsen & Ev Eliason – 36 Points
Full Results: https://www.golfgenius.com/pages/2746032