News
Check out what has been happening in Utah Golf.
The Utah Golf Association Championship Season begins with Winterchamps
From teenagers to super-seniors, hundreds of UGA members tee it up this weekend in the first UGA championship of the new season. 
By Kurt Kragthorpe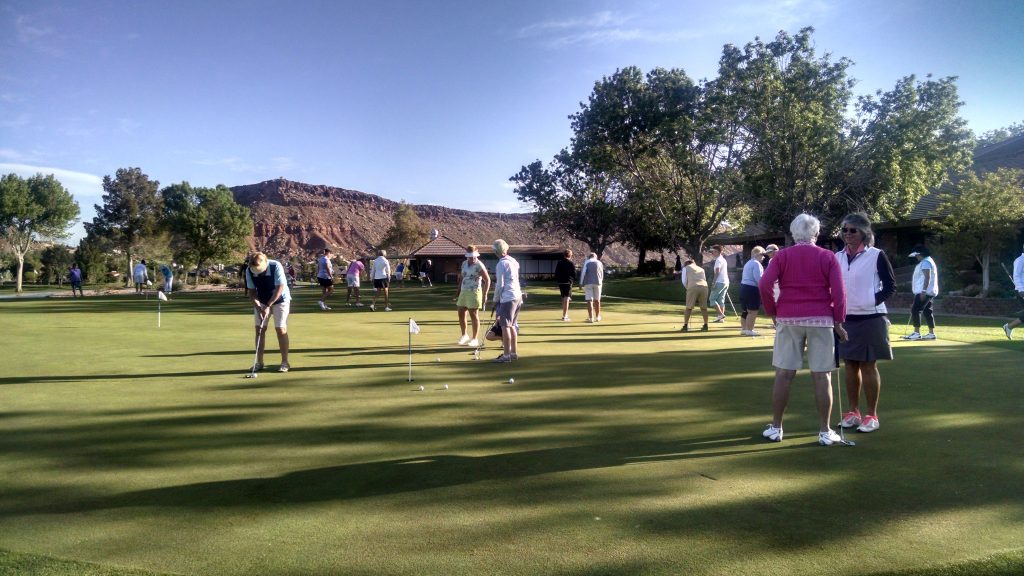 The tournament's name was borrowed from auto racing. This year's opening round will be staged on the first day of spring. And as always, the highest score will determine the winner.
Winterchamps is one of the Utah Golf Association's most popular events, for reasons that go beyond the obvious explanation of spring fever.
The 35th annual Winterchamps, a number that factors in how the 2020 event was canceled the day before the first round, due to the COVID-19 outbreak, will be staged Saturday and Sunday with men's and women's divisions spread across three courses in the St. George area: Bloomington Country Club, Copper Rock Golf Course and SunRiver GC. The weather forecast? Just about ideal, with temperatures in the low 70s.
Click here to read Kurt Kragthorpe's Winterchamps preview story by Fairways Media Photo Journal: https://tinyurl.com/c9axxv3j