News
Check out what has been happening in Utah Golf.
Griffins Win SMSU Invitational With Four In The Top-10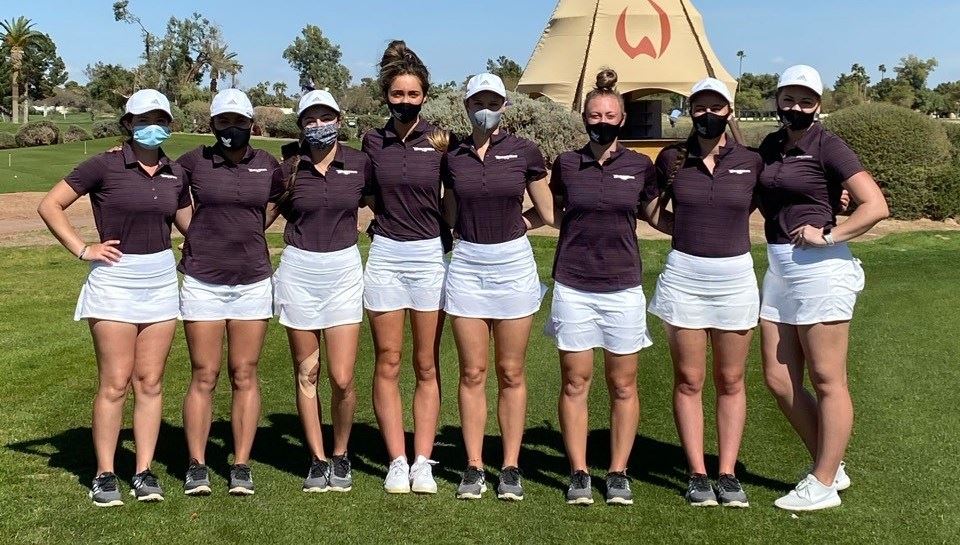 LITCHFIELD PARK, Ariz.—The start of the spring season could hardly have gone better for the Griffins who won the SMSU Spring Invitational with four golfers finishing in the top-10.
 
Westminster made nine birdies in the opening seven holes and finished three over on the final four holes to improve four shots (304) from the first round for a two-round score of 612. The Griffins finished 18 strokes ahead of second place Colorado Mesa and 30 strokes ahead of third place Western New Mexico.
 
"I'm really happy with our performance," Cassie Campos said. "It is good preparation for our RMAC Conference tournament at the same course next month."
 
"I'm so proud of this team and I can't wait to see what we accomplish this season," Whitney Banz said.
 
Whitney Banz carded 3-over-74 to hold on to her first-round lead for the individual medalist honors with a two-round total of 145. Banz made birdie three times in the front nine and only two bogies on the back nine.
 
Cassie Campos shot a two-round score of 151 to finish second—one stroke ahead of Crystal Querol of Colorado Mesa. Campos made birdie three times for a second-round score of 4-over-75.
 
Cailyn Clayton and Tuesday Epperson rounded out the Griffins' top-10 finishers. Clayton carded 6-over-77 to finish fifth (156), three spots up from round one. Epperson shot 7-over-78 to improve six places finishing tied ninth (160).
 
"This is a special team, and it is going to be a fun season," Head Coach Denise Larson said. "I'm proud of the work they are doing to improve mentally, and we are seeing the results."
 
The Griffins have two tournaments before returning to Wigwam Golf Course for the RMAC Championships on April 19-21. They play the Palm Valley Classic, April 2-3, in Goodyear, Ariz., and the West Texas A&M Desert Invitational, April 5-6, in Tucson, Ariz.
 
Courtesy: Westminster Athletics