News
Check out what has been happening in Utah Golf.
Vincent Wins Fourth Individual Title, Thunderbirds Finish Second At Jackrabbit Invitational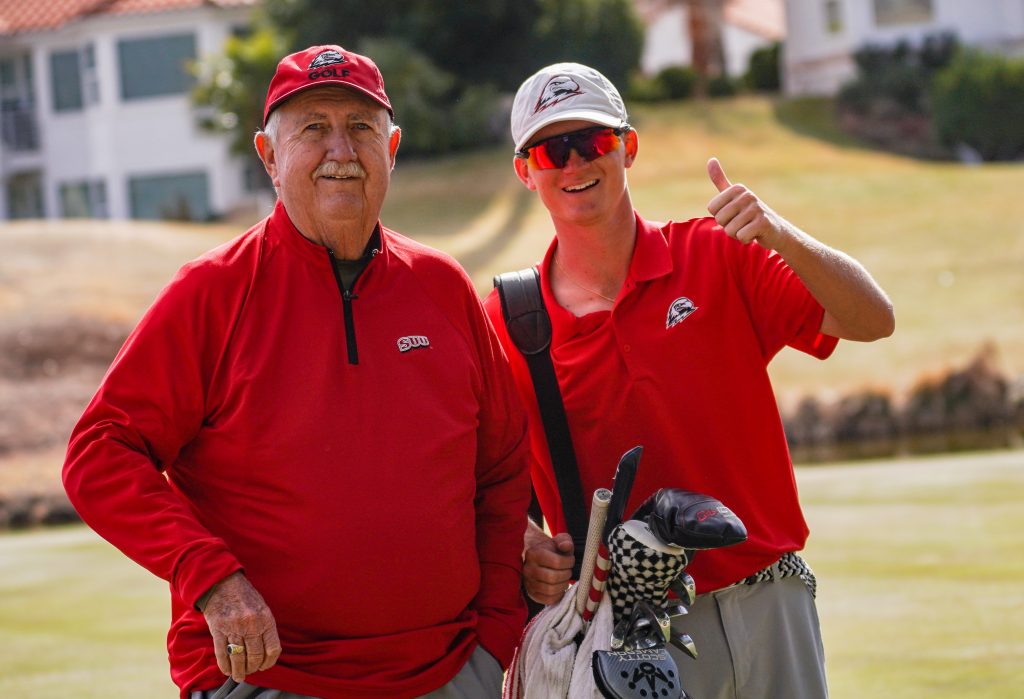 BOULDER CITY, Nev. — For the fourth time of his impressive career at Southern Utah University, Thunderbird senior Jake Vincent claimed an individual title on Saturday afternoon, as he was the top player in the field at the 2021 Jackrabbit Invitational. This title was won at Boulder Creek Golf Club, the same site Vincent claimed the 2019 Big Sky Conference Championship.
Along with the individual win, the Thunderbirds finished as runners-up at the tournament, claiming the second-place slot.
"As a group we played really good golf this weekend," SUU Director of Golf Richard Church said following the round. "Jake was fantastic all week. He knows this course so well, and he more than showed that this week."
Vincent shot a five-under 67 in all three rounds, finishing play at 15-under par.
His first individual victory came at the 2019 Pizza Hut-Pat Hicks Thunderbird Invitational, and a few months later claimed the 2019 Big Sky Conference Championship.
During the shortened 2019-20 season, Vincent won the 2019 Gene Miranda Falcon Invitation Idea for his third victory.
Ali Hameed finished play in eighth place overall, shooting a two-under 214 (73, 70, 71). He was the second-best finisher for SUU on the day.
Tyler Jones closed out play with a 69, bringing his three round total to 217 (74, 74, 69). That was enough to put him in a tie for 12th on the leaderboard.
Freshman Atthasit (Anfield) Srichun shot a 69 on Saturday as well, carding a 223 (75, 79, 69) for the tournament. He finished in a tie for 26th.
Ryker Smith was fifth for SUU, shooting a 228 (80, 74, 74). He finished 36th on the individual leaderboard.
As a team the Thunderbirds finished in second place with an 850 (289, 285, 276). They shot their lowest round of the event as a group on Saturday when it mattered most.
They finished 14 shots behind UNLV for the team title, but finished 28 shots ahead of Utah State, who finished in third.
Playing as an individual, Jaxon Long finished in 17th place with a 219 (69, 75, 75).
Next up for Southern Utah will be the USD Invitational, which will be played at Lacosta in San Diego, California from March 19-20.
Stay current on all things SUU Golf by following @SUUGolf on Twitter and Instagram, and by liking the Southern Utah Golf page on Facebook.
Read all about the Thunderbirds on www.suutbirds.com.
SUU MEN'S GOLF
SUU ATHLETICS STRATEGIC COMMUNICATION