News
Check out what has been happening in Utah Golf.
Yongyuan Wins Fourth Individual Title At Grand Canyon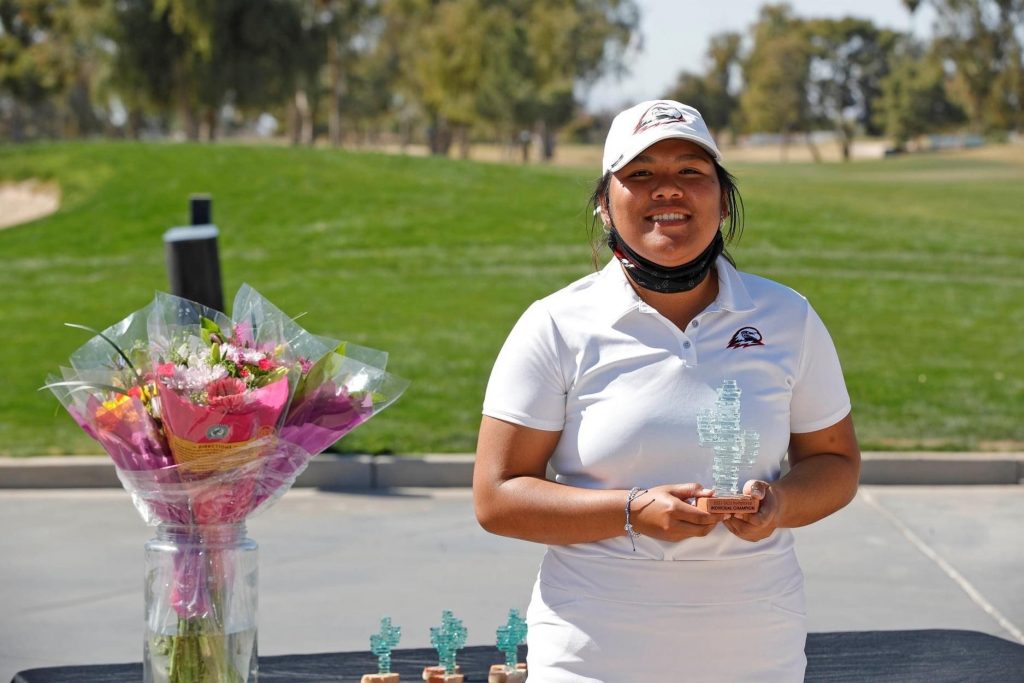 PHOENIX — For the fourth time in her career, Southern Utah's Chanikan (Pluem) Yongyuan has claimed an individual title, as she was the top player at the 2021 Grand Canyon Invitational at the GCU Championship Golf Course in Phoenix.
"Pluem played some fantastic golf this week and was very deserving of winning this tournament," SUU Director of Golf Richard Church said. "Every tournament she does something that impresses me, and this week was no different."
Yongyuan shot a three-under 69 on the final day to bring her three round total to a five-under 211 (69, 73, 69). She finished three strokes ahead of the next closest competitor.
Her first career victory came in her first-ever collegiate tournament, winning the 2018 Hobble Creek Classic. That same season she won the Red Rock Invitational. As a sophomore, she won the 2019 Cowgirl Desert Intercollegiate.
"It feels great to finally win here, and I just want to thank the golf course and Grand Canyon for making the tournament happen," Yongyuan said following the round. "And I couldn't do this without my coaches and teammates, who always support me."
As for the rest of the team, Lexi Hamel finished in a tie for 55th with a 236 (81, 81, 74) as SUU's second best score. Freshmen Tanyatorn (Excel) Thalangkarn and Cornelia Karlsson finished third and fourth for SUU respectively with a 241 (81, 76, 84) and a 243 (80, 82, 81), while Tori Thomas was fifth for the T-Birds with a 244 (84, 80, 80).
SUU finished in 12th as a team, carding 925 (311, 310, 304) as a group.
Grand Canyon claimed the team title with an 866 (292, 285, 289), putting them 12 strokes ahead of the next closest team.
Next up for the Thunderbirds will be the 2021 edition of the Pizza Hut-Lady Thunderbird Invitational, their home tournament. The event will be played at Sunbrook Golf Club, as always,, and begin on March 11.
Stay current on all things SUU Golf by following @SUUGolf on Twitter and Instagram, and by liking the Southern Utah Golf page on Facebook.
Read all about the Thunderbirds on www.suutbirds.com.
SUU WOMEN'S GOLF
SUU ATHLETICS STRATEGIC COMMUNICATION
PHOTO COURTESY OF GRAND CANYON UNIVERSITY ATHLETICS