News
Check out what has been happening in Utah Golf.
Ted McGregor // Volunteer of the Year
By Kurt Kragthorpe
In his youth, Ted McGregor occasionally sneaked onto the Ogden Golf & Country Club and played a few holes. Influenced by his career in law enforcement, he has found more approved ways to access exclusive golf courses in Utah.
McGregor's current method is serving as a course rater for the Utah Golf Association, and he's a devoted member of that team. His commitment and proficiency in that role have made him the UGA's 2020 Volunteer of the Year.
McGregor, 73, credits golf for having "probably kept me alive" and "giving me a reason to get up in the morning."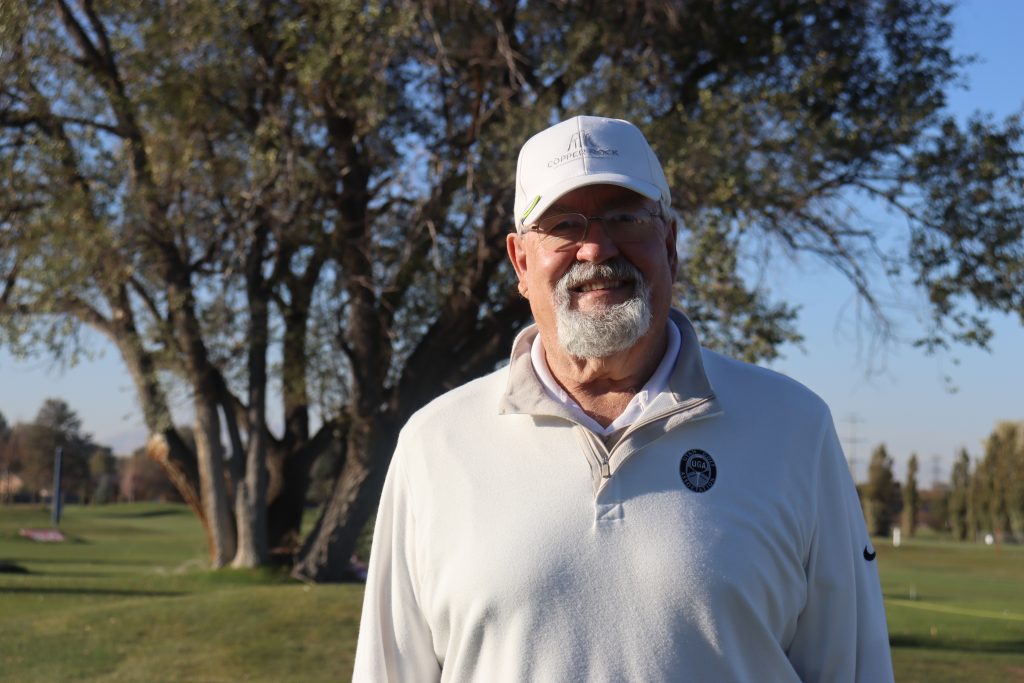 He clearly loves the game. From caddying at his hometown country club to launching the Utah Highway Patrol Golf Association and volunteering at PGA Tour-brand events in Utah, McGregor has been immersed in golf most of his life. The Roy resident plays with regular groups every week at Eagle Mountain in Brigham City and Schneiter's Riverside in Riverdale and eagerly responds when Reese Nielsen asks him to join a team of course raters. In 2020, he has analyzed courses from Bear Lake to Hurricane, joining in the important task of rating courses for handicap purposes.
Nielsen, who leads the UGA's course rating operation and received the Gold Club Award in 2018, nominated McGregor as Volunteer of the Year. With the PGA Tour Champions tournament at Jeremy Ranch and the original Hogan Tour stop in Provo, McGregor "was there when help was needed at a golf event," Nielsen wrote. "and he continues with that spirit as a course rating volunteer."
McGregor readily acknowledges that getting to play Jeremy Ranch as a reward for volunteering initially motivated him to work in security and transportation during the tournament. He especially liked being on the course as a marshal, "watching golf and interacting with people," McGregor said.
By 1992, he had played every golf course in Utah. More recently, the course rating opportunity has enabled him to get on the private courses in the Park City area, keeping his list up to date.
Married to his wife, Silver, for 47 years, McGregor can tell detailed stories about everything that goes into rating a golf course. In the law enforcement tradition, he enjoys the teamwork involved in it and says that any of his colleagues could have been named Volunteer of the Year.