News
Check out what has been happening in Utah Golf.
Tess Blair // Women's Player of the Year
By Kurt Kragthorpe
Tess Blair will always wish she would have won a Utah Golf Association championship in 2020, after repeatedly coming close.
As she said, "I'd be lying to say it wasn't frustrating."
Even so, those near-misses in the Women's State Amateur, the Women's Stroke Play Championship and the Siegfried & Jensen Utah Women's Open added up to a UGA Women's Player of the Year award. She posted 127.5 points to 120 for State Am winner Grace Summerhays.
And although the UGA's 2020 schedule was significantly reduced, especially in women's golf, Blair is appreciative that the organization managed to conduct as many events as it did. That point is being driven home to Blair this fall, as she continues her college career at Sacramento State in an altered situation due to COVID-19. Her classes are strictly on-line and the Big Sky Conference schools are not competing, but coach David Sutherland wanted his players to be on campus, for the sake of team building.
Blair has thrived in Sacramento, earning Big Sky Player of the Year honors as a freshman in 2019-20, before the NCAA golf season ended in March. The Bingham High School graduate chose an out-of-state school to "try to push myself and learn how to be independent," she said.
Blair wanted to elevate her game in college and she has succeeded, as shown by her performances at home in Utah in the summer of 2020, with limited opportunities. She shot 67-69 at Soldier Hollow's Gold Course to earn medalist honors by four strokes in the Women's State Amateur, then won two matches before losing in the semifinals to four-time champion Kelsey Chugg, 1 up.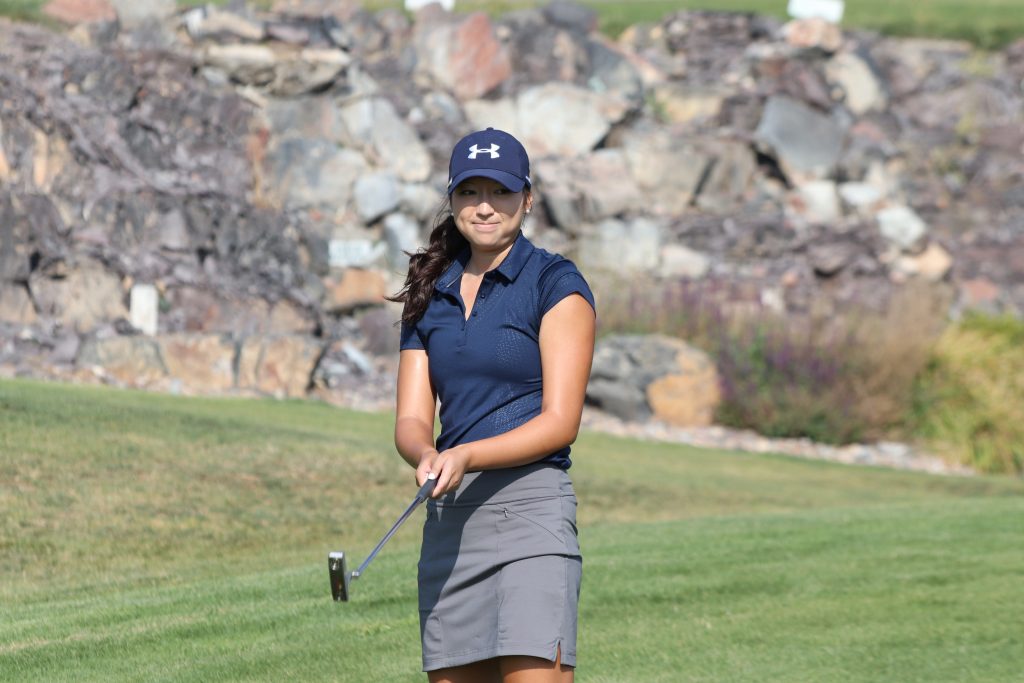 The Utah Women's Open proved critical to Blair's Player of the Year effort. Summerhays received points for playing in the U.S. Women's Amateur that week, although she missed an opportunity to make match play and add to that total. Blair shot 71-72 to tie for second place among the amateurs (and third overall).
The following week, Blair came even closer to winning the Utah Women's Stroke Play Championship. She posted 69-68 at Bountiful Ridge Golf Course. Her 18th-hole birdie forced a playoff with BYU golfer Allysha Mae Mateo, whose 30-foot birdie putt on the third extra hole was good for the victory. The second-place finish gave Blair some important points, though. And the 2018 Women's State Am champion just keeps improving, while adding to her family's Utah golf achievements. Blair's sister, Sirene, was the UGA Women's Player of the Year in 2012 and '14.