News
Check out what has been happening in Utah Golf.
U.S. Men's & Women's Amateur Four-Ball Qualifying
The U.S. Men's & Women's Four-Ball Qualifiers were contested on Monday, November 8th at SunRiver Golf Club.  The players were met with colder than usual temperatures in St. George for this time of year.  The Utah Golf Association, who conducted the qualifiers, felt fortunate to avoid any frost delays or rain throughout the day, and finish the qualifiers with daylight to spare.
The weather was not the only challenge the players had to face during the qualifier.  Despite the moisture the course received leading up to qualifier, it was in great shape, and proved to be a challenging setup.  In the Women's Qualifier, Riley Lewis and Gracie Piar from Illinois, edged out the competition by one stroke, with a score of 68, three under par, and claiming the only qualifying spot for the ladies.  The U.S. Women's Amateur Four-Ball Championship will take place in April of 2021 at Maridoe Golf Club in Carrollton, TX.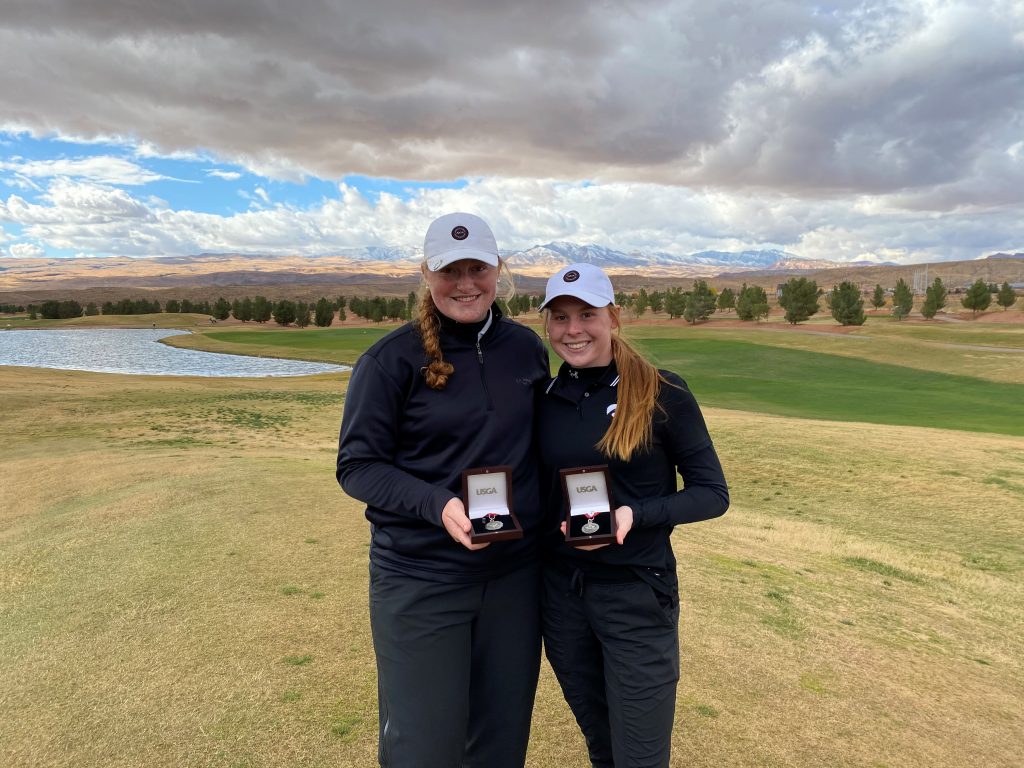 On the men's side, two local golfers, Jeff Jolley and Tyson Lund claimed one of the two qualifying spots available and tying for medalist honors, shooting a 64, with nine birdies and two bogies.  Two Las Vegas golfers, Chris Emanuel and Craig Erickson took the final qualifying spot and were co-medalists shooting a bogey free 64.   The U.S. Amateur Four-Ball Championship will take place in May of 2021 at Chambers Bay in Dupont, Washington.