News
Check out what has been happening in Utah Golf.
Wilson Earns 3rd Stroke Play Title, Gaiotti Continues Winning Ways
On Monday, September 28th the Utah Senior Stroke Play Championship got under way at Stonebridge Golf Course. The field consisted of many decorated, seasoned players. With the competition being set at such a high level, the week produced great drama and deserving champions.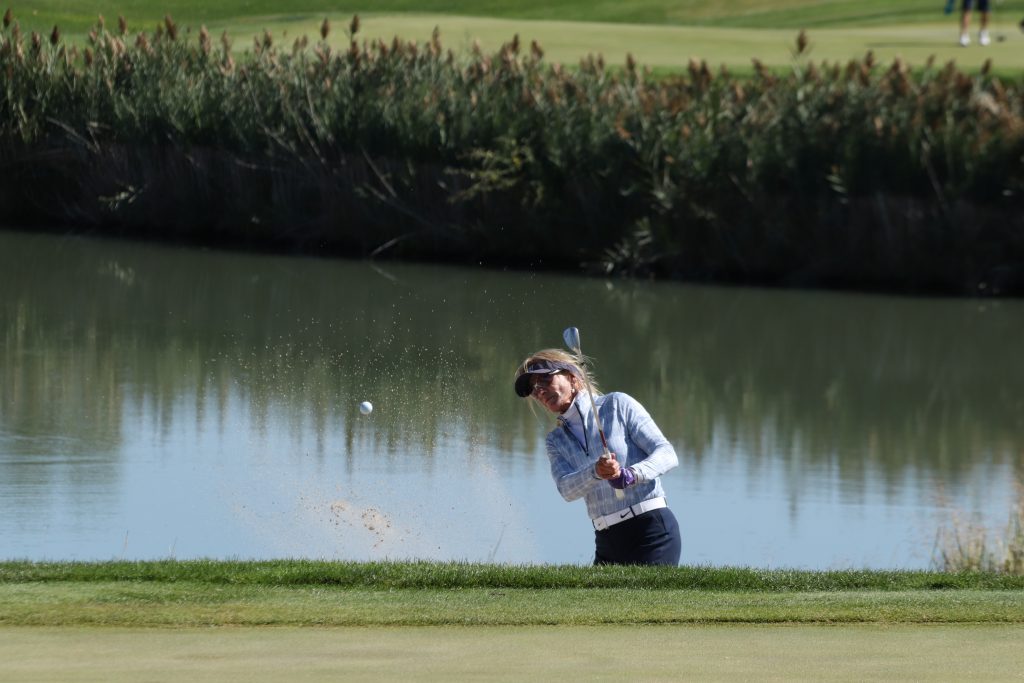 In both the senior women's and super senior women's divisions Annette Gaiotti came away with commanding wins. Her day two scorecard posted 4 birdies which propelled her to the 5 stroke win in the senior division and a convincing 37 stroke victory in the super senior division. Overall she shot 151 (+7) over the two days.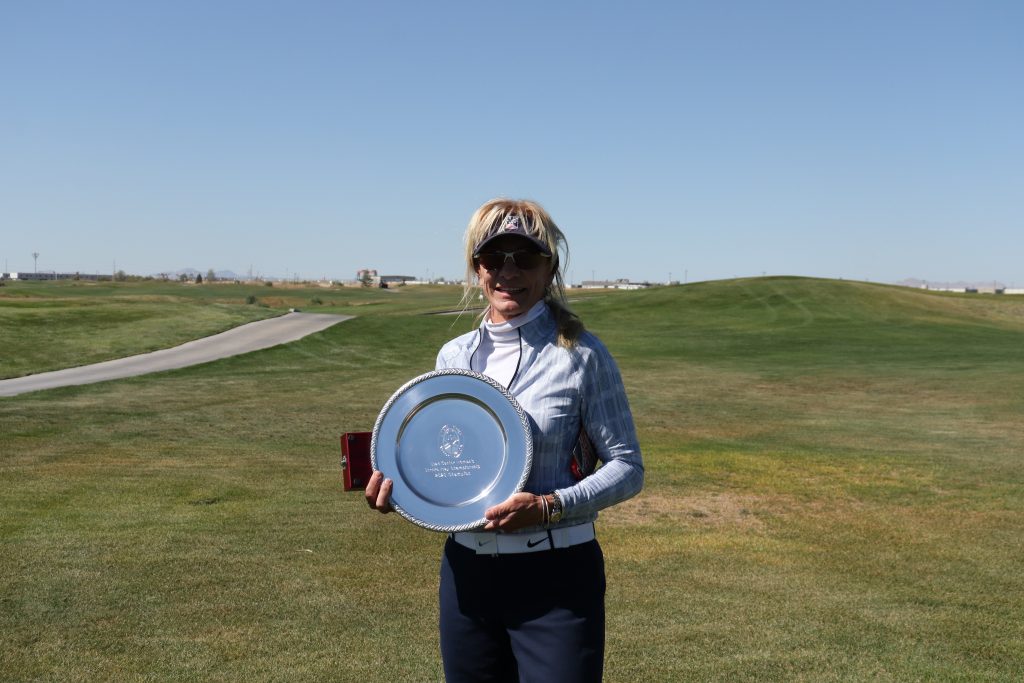 Moving to the men's net division, it was Randy Stewman who found himself atop the leaderboard. A masterful 69 on day one gave him a lead that he never relinquished. His 4 birdies on day 3 kept him in the lead and he was able to pull out a win at Stonebridge.
The winner of the men's super senior division was Michael Hacker. Hacker wasn't leading the pack all week, but a bogey-free 3rd round that consisted of 6 birdies allowed him to solidify his 8-stroke W.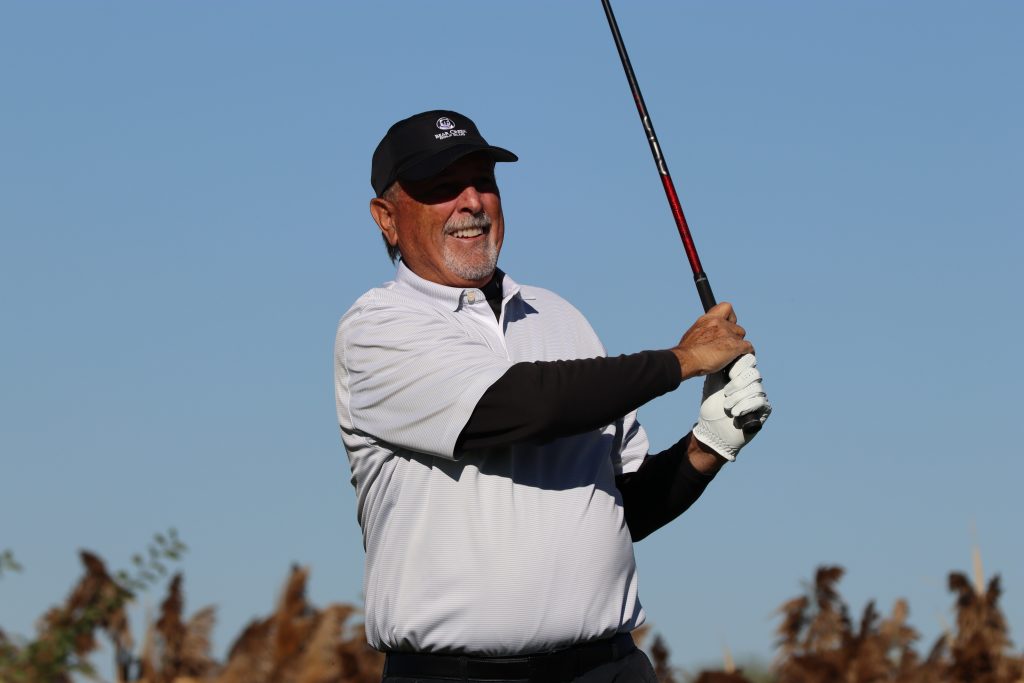 Our main senior division ended in wild fashion. The final pairing was represented by former champion Craig Wilson, and renowned player and winner, Kirk Siddens. They were neck and neck all week but on the final day it was Siddens who started pulling away. Of Siddens' performance Wilson said, "…he'd been playing great all week and really this was his tournament." Wilson was right, up until about the 15th hole.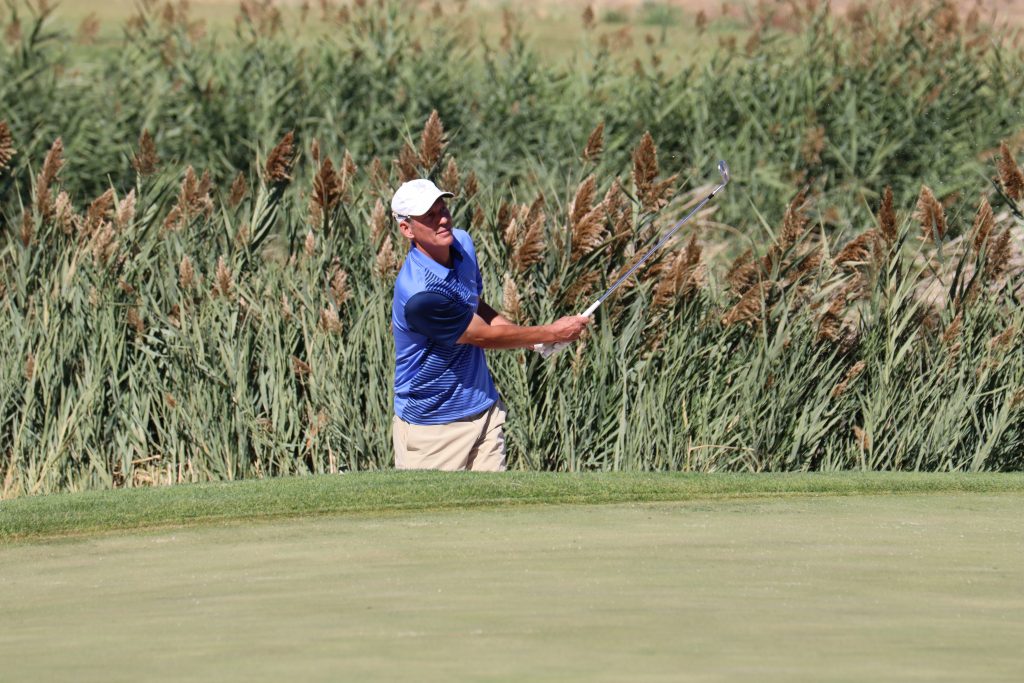 Day 3 had Siddens working on a bogey-less round and Wilson trying to get back to even with 3 quick bogeys on the first 6 holes. But on hole 15, Craig Wilson heated up. He ended the day with 4 straight birdies as he closed the gap between him and Siddens. When asked what he was thinking on 15 he simply said, "I just wanted to make a better score…I didn't feel any pressure because I had won before and I wanted Kirk to win."
His desire for a good friend to hoist the trophy was squandered by those last 4 holes. While Wilson had straight birdies, Siddens had pars and an 8 on 18. Wilson commented, "yeah when Kirk's ball went a little left off the tee I thought, 'wow I could actually win this thing'". And win it he did with a total 3-day score of 208 (-8). Of the victory he told us, "I'm just glad I can prove to myself that I can still play golf and compete at a high level." He proved that, to not only himself this week, but to everyone around Utah golf.
 Full Results: https://www.golfgenius.com/pages/2354121
Photos: Fairways Media