News
Check out what has been happening in Utah Golf.
Wright, Bachman, Tyndall Claim Senior Am Victories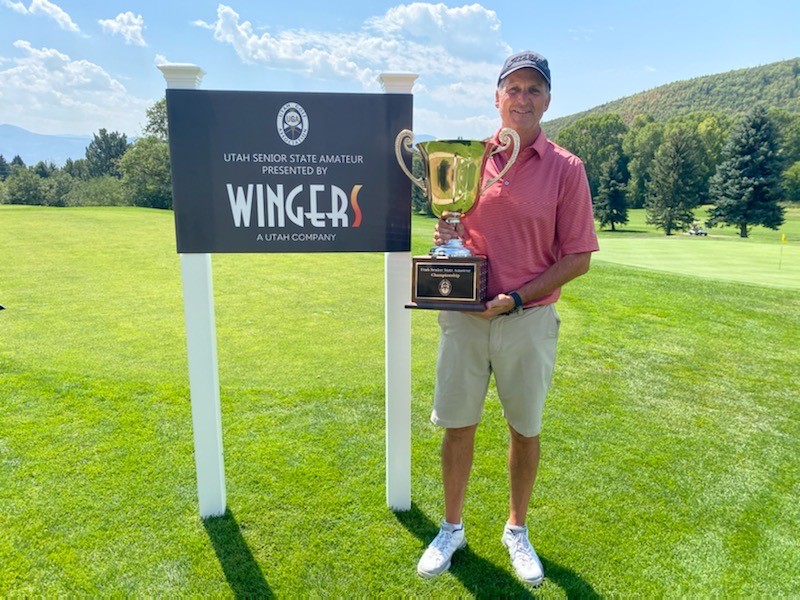 By Kurt Kragthorpe
Jon Wright walked off the No. 9 green after playing an adventurous hole, tying Chris Hermansen's score in the final match of the Utah Senior State Amateur.
"That felt like a win," Wright told his caddie, Sadie Palmer.
The scrambling par enabled Wright to maintain his narrow lead on Wasatch Mountain State Park's Lake Course, and he went on to a 3-and-2 victory Wednesday.
The victory, coming about three weeks after Wright's 50th birthday, added to his two State Amateur titles in his 40s. And the venue was meaningful to Wright. The Senior Am evoked memories of how he made his first birdie as a child at Wasatch Mountain, where his family visited a nearby cabin and the late Bob Wright would make early tee times and play with his sons.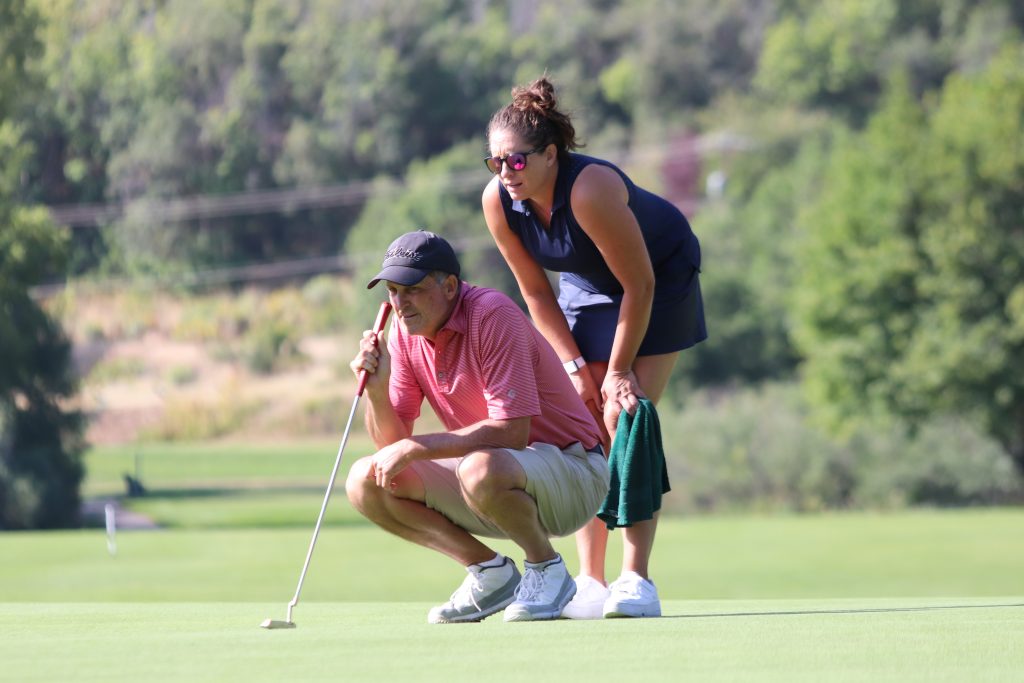 Wright qualified for the event as the No. 7 seed and had to play No. 18 in only one of his five matches, a 2-up win over Jeff Chugg in the round of 16. His quarterfinal pairing vs. Brigham Gibbs is the one that jumps off the bracket, considering they're good friends and winning four-ball partners who both pursued pro golf careers and now play at The Country Club of Salt Lake City.
Wright helped Gibbs become the UGA Senior Player of the Year in 2018, when they won the Utah Four-Ball Championship. They plan to team up again Sept. 21-22 at Hubbard Golf Course. Wright also hopes to contend in next week's State Amateur at Jeremy Ranch Golf & Country Club.
He played some of his best golf in a 4-and-3 defeat of Gibbs, who had eliminated Kirk Siddens in the round of 16. Wright's strong play of Tuesday, when he never made a bogey, continued with a 2-and-1 win over home-course golfer Paul Cannon. Wright lost three holes in that match, all via Cannon's birdies.
In the final match, "I don't think either of us played as well as we did (Tuesday)," Wright said of himself and Hermansen.
Hermansen, from Spanish Fork, did put up a challenge, though. He won two par-3 holes with birdies (chipping in on No. 8), and then was positioned to tie the match. Wright had tree trouble on the par-5 No. 9 and ended up needing to get up and down from 70 yards to save par. He succeeded by making a sliding, 10-foot putt and would maintain his lead the rest of the way.
Wright won Nos. 14 and 15 to increase his margin, and then closed out the match on No. 16.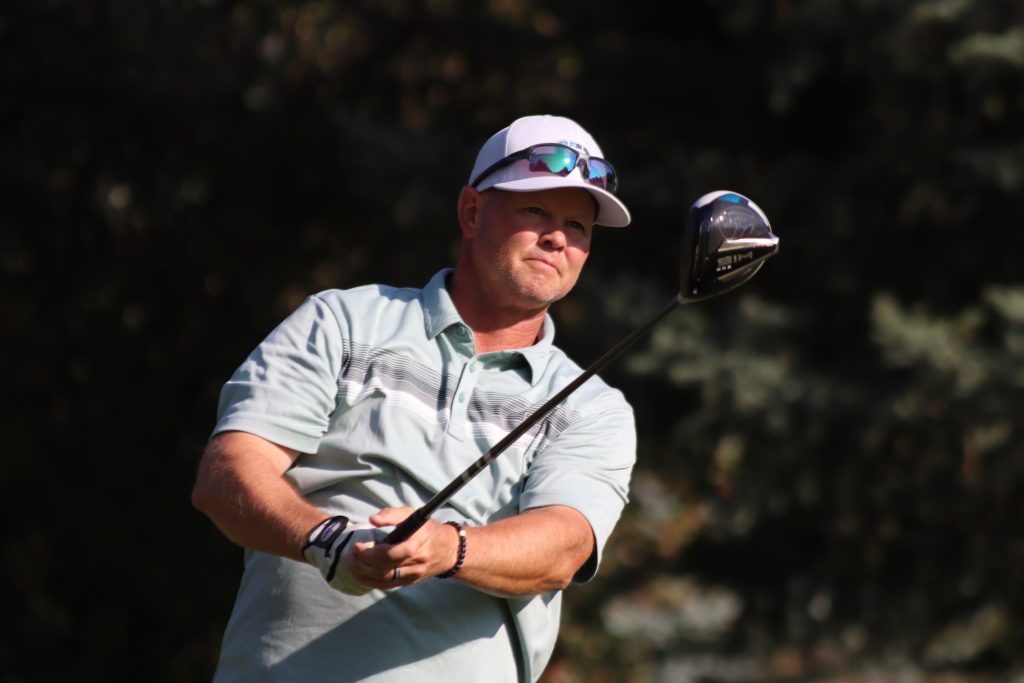 Hermansen, 51, may lack Wright's credentials in Utah golf, but he has a 14-year streak of qualifying for the State Amateur, as he told Mike Sorensen of the Deseret News, and he made a strong showing in the Senior Am. Hermansen's semifinal win over Eric Rustand prevented a final matchup of Wright vs. Rustand, which would have paired two former pro golfers who competed against each other for Utah and BYU.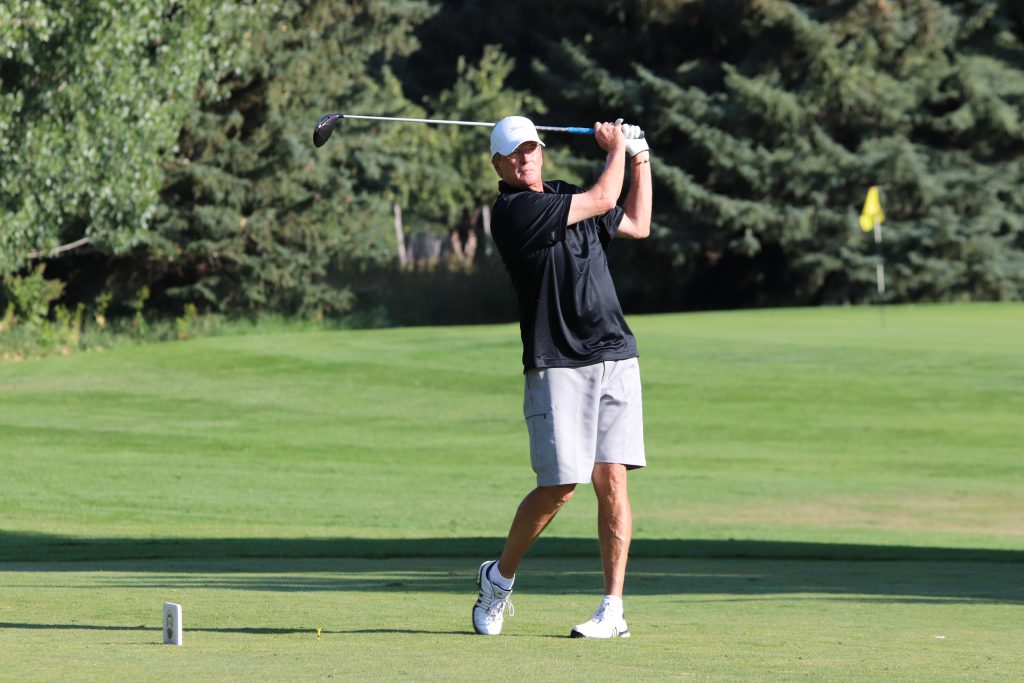 In the Super Senior division for golfers 65 and older, Rob Bachman of Farmington added to his recent age-group victory in the Utah Senior Open by beating Mike Hacker 1 up. Bachman trailed by two holes before winning Nos. 9 and 10, then pulled ahead by winning Nos. 13 and 14. Both players routinely sit atop the super senior points list and were also partners in the 2019 Utah Four-Ball where they finished runner-up.  The super senior division featured some new names in 2020 but Hacker and Bachman proved they are still the class of the 65+ year old division.
Donny Tyndall won the Net championship, 3 and 2 over David Hunt. Tyndall, who plays out of Davis Park Golf Course, won eight of the 16 holes in the back-and-forth final match.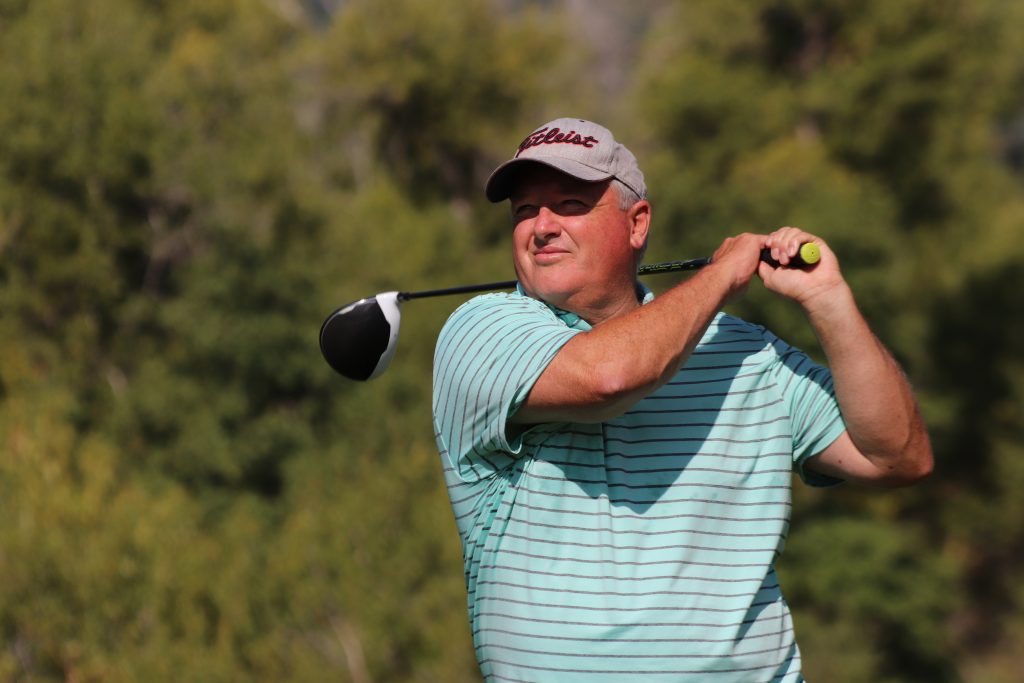 Kurt Kragthorpe is a Fairways Media senior writer and a frequent contributor to the UGA website NEWS page.
Full Results: https://www.golfgenius.com/pages/2376171