News
Check out what has been happening in Utah Golf.
Needham: Stay Calm, Carry On to Victory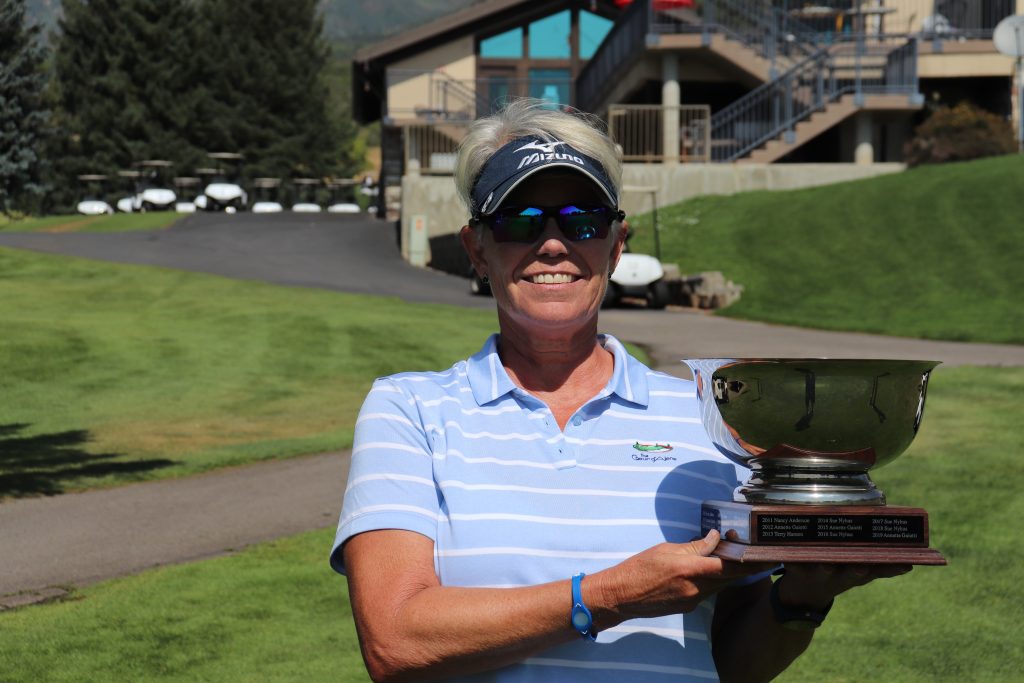 By Kurt Kragthorpe
When she was 4 down after five holes against defending champion Annette Gaiotti in the semifinals, Marie Needham figured there realistically was no way she would win the Utah Senior Women's State Amateur.
She proved herself wrong, and happily so.
Needham staged a remarkable rally to overtake Gaiotti, then claimed the trophy with a 1-up win over Elizabeth Jones in the final match Wednesday at Wasatch Mountain Golf Course.
The victory signaled an even bigger comeback for Needham at age 57. She underwent neck surgery three years ago, requiring a long comeback and keeping her away from tournament golf or even playing two days in a row.
Everything changed in the summer of 2020, when Needham joined the other members of the Drifters on a six-day golf trip to Idaho. And then a Drifter became a Utah Golf Association champion.
Like groups including Youth on Course and The Buck Club, Needham and other competitors in her league, register their UGA memberships as the Drifters, playing various courses.
In those travels, Needham has come to love the back nine of Wasatch Mountain's Lake Course, and it showed in the Senior Women's Am. The Draper resident closed out a 4-and-2 win over Rina Slade in the quarterfinals with a strong back nine, winning Nos. 15 and 16. In the semifinals, she won Nos. 10, 12, 16 and 17 (while losing No. 15) to complete her upset of Gaiotti.
And then she gained control of the final match by winning Nos. 12 and 13, taking a lead that she maintained to the end with a solid par on No. 18.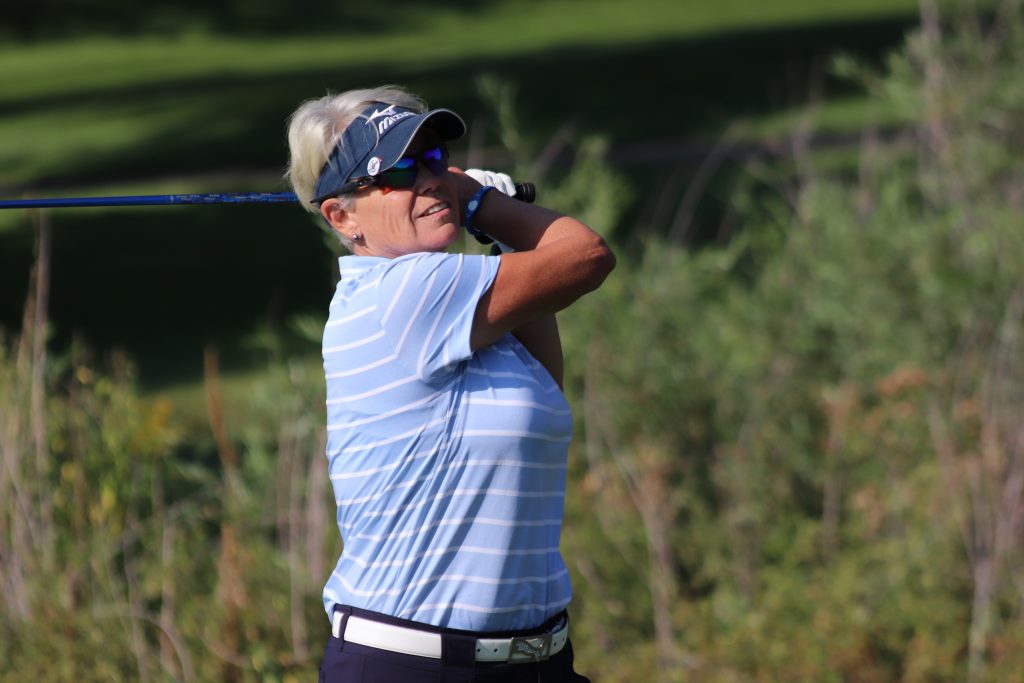 Needham was disappointed that nervousness kept her from ending the match on the par-5 No. 17, where Jones got into trouble and ended up making a heroic bogey. Needham was in great position in two shots, but a mishit with a wedge led to a bogey of her own, keeping her 1 up.
"I got a little tense on that shot and just couldn't pull it off," she said.
That error may have haunted her for a long time, if Jones had forced extra holes. But that didn't happen. Needham matched Jones' perfect drive on the par-4 No. 18, and not even a dead battery on her phone could stop her.
The explanation is that Needham was using her phone to show the hole locations, and she had to guess as she viewed the elevated green from the fairway. The flagstick was not about far back as she figured, and her 100-yard wedge shot went beyond the hole. But she negotiated the tricky two-putt, winning the match when Jones missed her birdie attempt.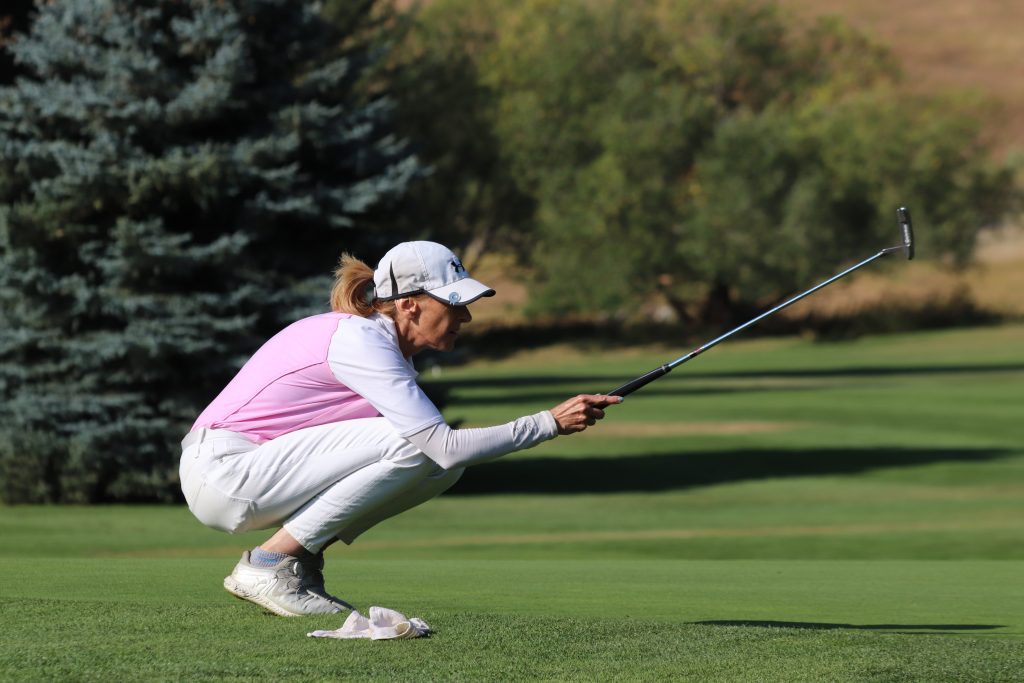 Amid the frustration of the previous hole, "I just decided to stay happy and stay calm and carry on," she said.
The strategy helped. So did memories of her father, who died in 2018. Marie's golf bag includes a Duke head cover, because George Needham attended the school. She found herself "channeling my dad, for sure" and could "feel him here" as she played Wasatch.
George Needham was said to be "a nurturer, a mentor, a provider, an athlete, a competitor, an adventurer, a sports fan, an entertainer, a comic, an intellectual, a success, a great friend to many," and his daughter embodied many of those traits at Wasatch Mountain.
Some of those friends shared cups of champagne with her alongside the 18th green. That celebration may have occurred one hole later than Needham hoped, but she hardly could have enjoyed the victory any more.
Kurt Kragthorpe is a Fairways Media senior writer and a frequent contributor to the UGA website NEWS page.
Full Results: https://www.golfgenius.com/pages/2376171