News
Check out what has been happening in Utah Golf.
The way ahead for Utah's Fishburn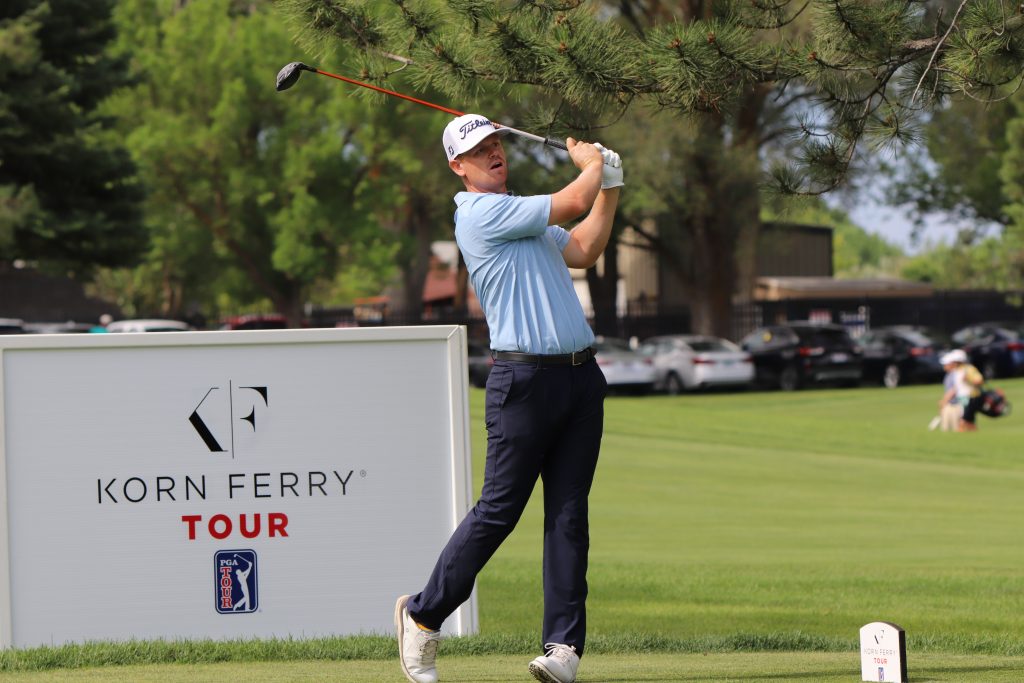 By Kurt Kragthorpe
Ordinarily, this week's Korn Ferry Tour Championship would mark the end of the season. This year, as you might imagine, is different. The 2020 schedule won't conclude this weekend in Indiana for rookie Patrick Fishburn and other tour members.
And the 2020 schedule won't even end in 2020. Matching the PGA Tour's combined seasons of 2019-20 and 2020-21, the Korn Ferry Tour is extending this season through next August, not awarding any full promotions to the PGA Tour until then.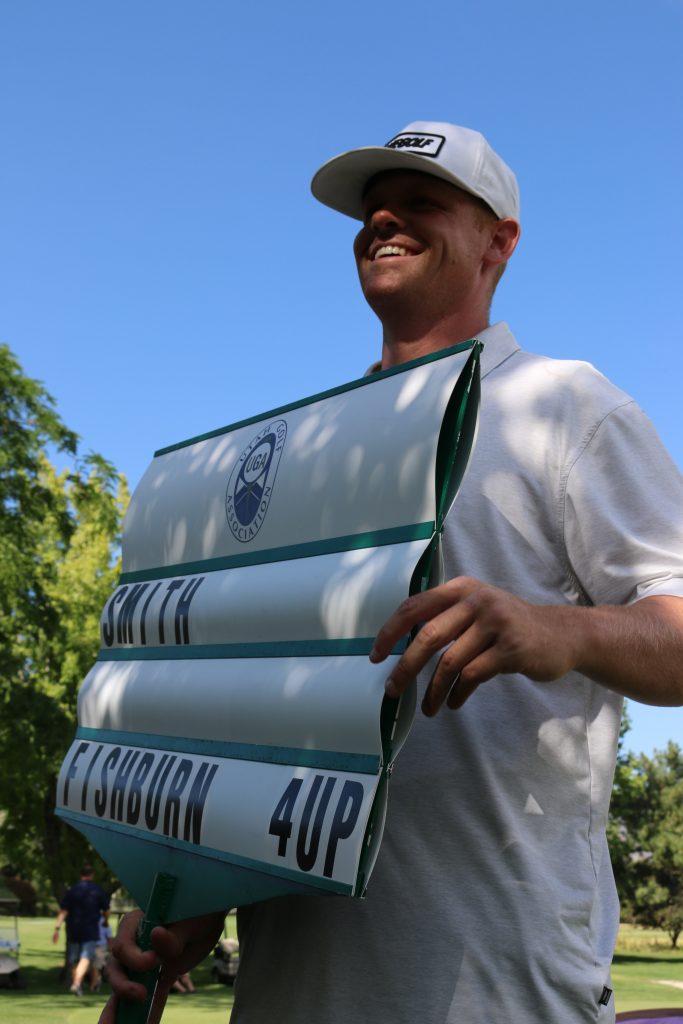 That's actually consoling to Fishburn, the 2016 State Amateur champion and an alumnus of Fremont High School and BYU. He's a long way from"The 25" in the Korn Ferry Tour standings, but the modified calendar due to COVID-19 gives him basically another year to climb from his No. 76 position. After this week's event at Victoria National Golf Club, he'll have five more starts in 2020 before getting a break until the 2021 schedule begins. If the pandemic conditions allow for the tour's usual start in South America, as much as two-thirds of the combined season may remain ahead of him at this point.
Considering how he started the year with conditional status as the No. 5 graduate of the Mackenzie Tour-PGA Tour Canada, Fishburn clearly has advanced his career in 2020 at age 28. It's also true that he expected more from himself after a fourth-place tie in Colombia in early February gave him access to practically the rest of the schedule.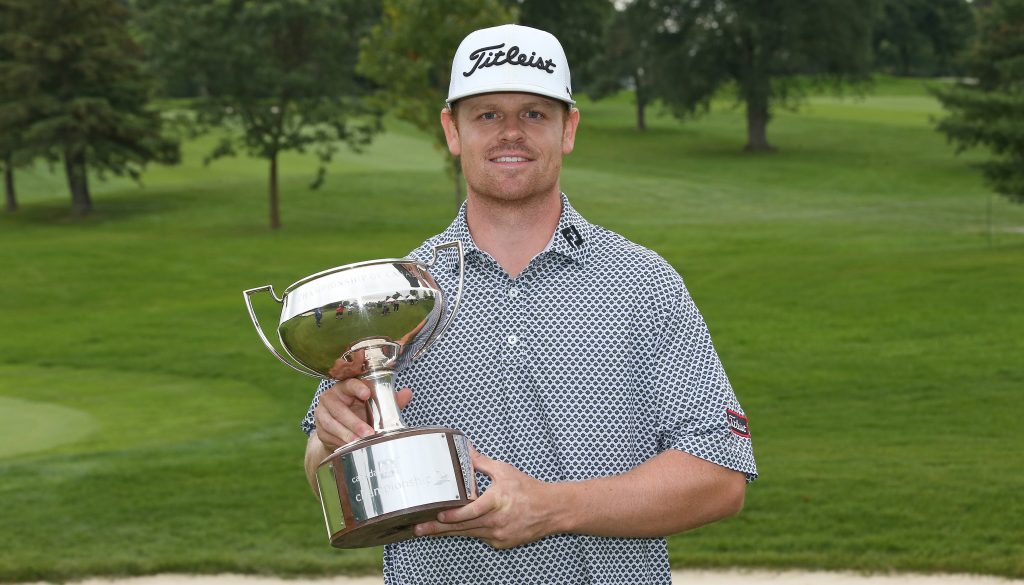 Since the tour's restart in June, Fishburn has posted only one top-25 finish. A closing 70 in the Utah Championship presented by Zions Bank at Oakridge Country Club dropped him to a tie for 36th, as one of his missed opportunities to move up in the standings.
More recently, with a lot of points (and dollars) available in the KFT Championship Series, Fishburn barely made the 36-hole cut in Boise, Idaho, and then missed the cut by one stroke in Columbus, Ohio.
"It's been a frustrating last few weeks," he said this week from Newburgh, Indiana. "I'm just having a hard time having my game come together."
Any golfer at any level can relate. Having every element of a golf game stay sharp at the same time is the trick for everybody, and different aspects of Fishburn's game have let him down at various times and limited his season's earnings to $54,848. Even so, he remains optimistic.
"I think I'm close to breaking out soon," he said. "I think I've learned that the competition is definitely better than playing in Canada last year. I also feel like with my game, I can hang with these guys. I haven't shown it yet. But I definitely have gotten some confidence that I can play at this level."
Asked what he wants his fans in Utah to know about his game, Fishburn joked that he just hopes to make it easier for them to find his scores, without having to scroll down so far. As simple as it may sound, he just needs to score better by getting more out of his rounds.
That's what he learned last week by playing the first two rounds in Columbus with Curtis Luck, the tournament winner. The tour's better players maximize their scoring opportunities, keeping the ball in the right position as much as possible.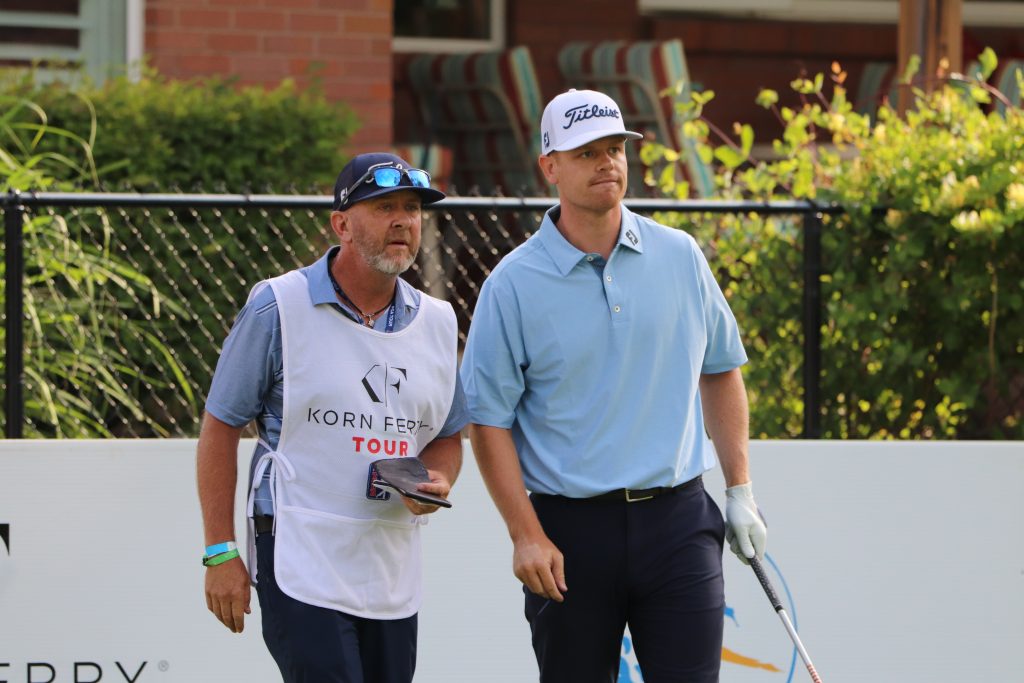 Fishburn is in the tour's top 10 in driving distance and has made nine eagles this year. He also has bogeyed an inordinate number of par-5s, costing him strokes and momentum.
Turning those occasional 6s into more 4s and 5s is part of his plan for the remainder of the season. And based on last year's example, his best golf may be ahead of him in 2020. Fishburn won the last event of the Mackenzie Tour schedule in 2019. Otherwise, he wouldn't have had any Korn Ferry Tour status in 2020 – or anywhere else to play, really, because the season never started in Canada.
So while Fishburn would like to be much higher in the Korn Ferry Tour standings at the moment, he's way ahead of where he was in late August of 2019.
Kurt Kragthorpe is a frequent contributor to Fairways Media and the UGA website News page.