News
Check out what has been happening in Utah Golf.
Allysha Mae Mateo Earns Second UGA Title
Fairways Photo Journal of the Women's Stroke Play: CLICK HERE
The 2020 Utah Women's Stroke Play Championship was surely one to remember. Starting with a field full of accolades and athletes it had the makings of being a hard fought two days. Luckily, the women didn't disappoint. From the beginning there was a sense it was going to take more than 36 holes to crown a champion.
In day one, BYU's Allysha Mae Mateo had the low score, shooting an impressive 67. Not far behind was former Big Sky Conference player of the year, Tess Blair. The Sacramento State player shot 69 and was well within contention. However, these two were not the only ones posting low scores.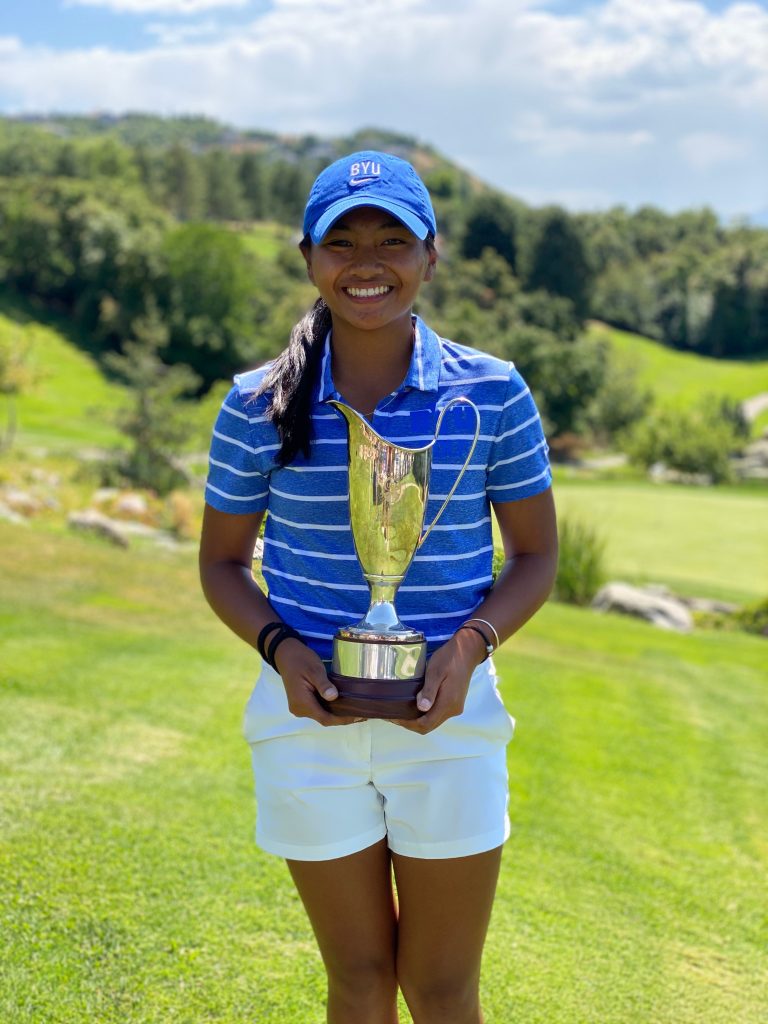 Both Kerstin Fotu and Naomi Soifua, BYU athletes as well, posted 70's on the day. Junior Apelila Galneai also performed well with a 72. Needless to say, day two was turning into must see golf.
Though there was a bit of jockeying at the top, two players stood above almost the whole day. As Mateo and Blair went back and forth, we, the audience, suspected a dramatic finish. The monstrous par 5 18th awaited the two players. All Mateo needed was par. But on the green the putter forsook her and she bogied. On the other hand, Blair put an approach shot safely on the green after being set up by a booming drive. This allowed her to two putt for birdie and to a playoff they went.
Not the 37th, not the 38th, but finally the 39th hole decided our champion. After even scores on the first two holes Blair had a difficult, but makeable birdie putt. Mateo laid a beautiful approach shot about 5 feet from the cup, a gimme for her on this day. Blair's caddy mentioned she had been "burning the edges all day", and so too with this putt; missing by a fraction and giving Mateo her first win at this Championship. Of the winning putt Mateo stated "after [Blair] putted I knew she had some work left for par…I was confident in my line so I just focused on my speed and was able to make it".
An elite field of golfers took the course these past two days, but Allysha Mae Mateo clutched up when it mattered most and got herself the win. What a joy the game of golf can be.
Full Results: https://www.golfgenius.com/pages/2363300