News
Check out what has been happening in Utah Golf.
Finau, Major Close Call at PGA Championship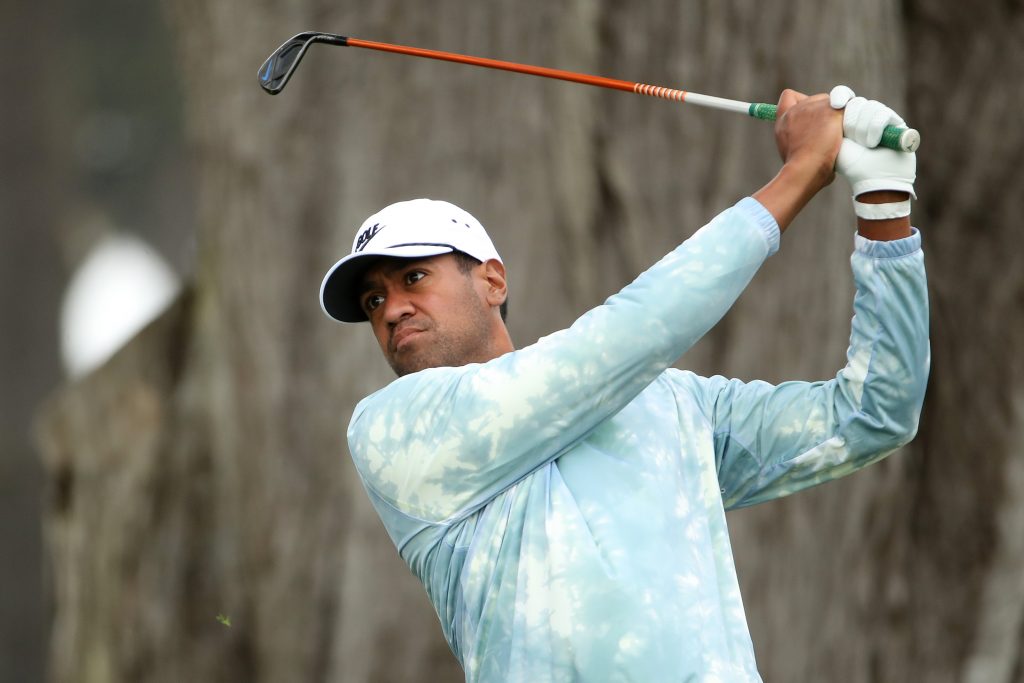 By Garrett Johnston, Special to Fairways Media
Tony Finau has been consistently knocking on the door for his first major championship title the last three years and Sunday at TPC Harding Park the 30-year-old made a strong run that ultimately finished in his second best ever major finish, a tie for fourth.
Finau ws paired in one of the most dynamic final groups with Bryson DeChambeau and both players made noise throughout a windy and overcast day in iconic San Francisco.
Finau, the 2006 Utah State Amateur champion with one win on the PGA Tour at the 2016 Puerto Rico Open, burned a few edges on the front nine, settling for a 2-under 33. He birdied the par 5 tenth and on the par 3 eleventh showed the most emotion all day when his birdie putt somehow didn't drop. The native Utahn who now spends most of the year living in Arizona, bent over and grabbed his knees in disbelief. He knew how crucial each putt was with less than nine to play.
Finau would drain a 25-footer from short of the 14th green that led to a big fist pump, but there was no stopping Collin Morikawa. Finau teed off on the last trailing by one, but within minutes Morikawa eagled 16 to stretch it to three.
"I was playing to win there's no question about it," Finau said. "I got alot of top finishes in major championships just in the last few years. It's great to put yourself in that position, but when I teed it up this afternoon, I wanted to win the golf tournament and not have a close finish. It's great to have played this well but you know, hopefully I keep knocking and my day comes soon."
Finau's coach Boyd Summerhays saw a lot of positives from Finau's final round.
"I think he played awesome golf, he made those putts on thirteen, fourteen, and fifteen to be tied for the lead with three to go but Collin did what he had to do," Summerhays said. "That chip out on fourteen was amazing and that tee shot on sixteen will be one of the greatest shots in major championship history."
Morikawa drove the par 4 green and ended up about six feet away. Even though Finau came up short again in a major, Summerhays points out that Finau was close to what many were predicting would be the winning score.
"I thought Tony played really solid and shot 66 on Sunday to get to double digits and I think a lot of people thought that ten or eleven under would have a chance to win but in the end it wasn't enough, but he played great, felt great, looked confident and continues to show in major championships that he has one of the most well rounded games and minds in golf right now, so a lot of positives to build off of and we're coming off of six major championships to come in the next year, so we're excited."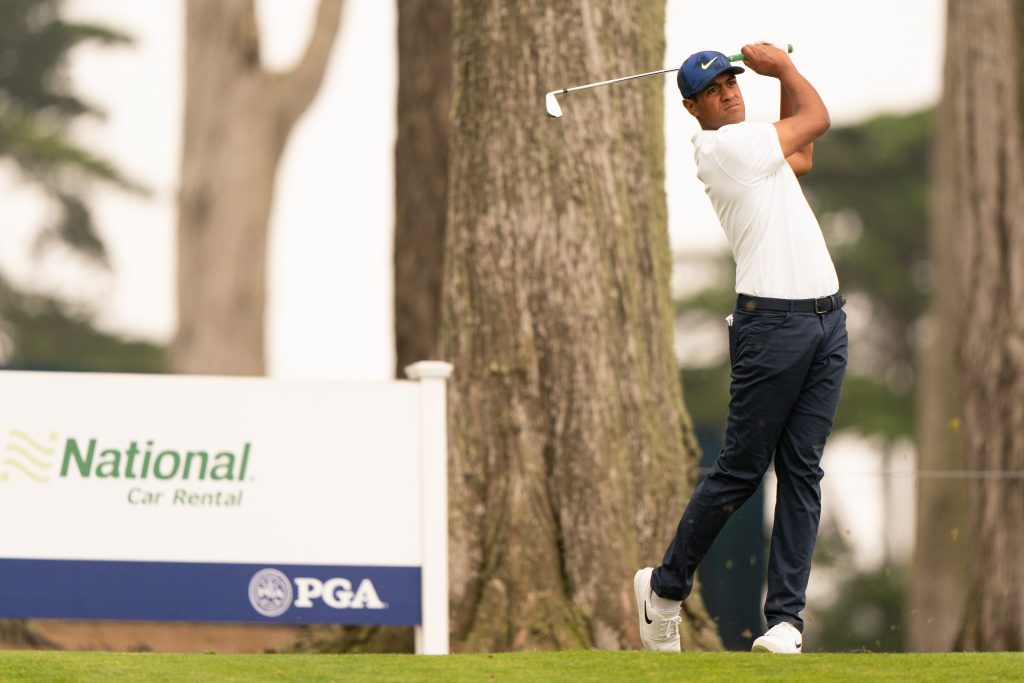 To have a chance to win on Sunday it was crucial for Finau to get off and running quickly, which he did.
"I got off to the start that I needed to, hit a close one on 1 and after that was able to kind of calm the nerves on the day," Finau said.
Nerves in a major? After all these are the biggest events at golf's highest level.
"It was the ideal start in the situation I was at, and when you're chasing down somebody like Dustin Johnson and the guys that are in front of you that have experience winning, you can't really make bogeys early, so I was happy to get off to the start that I did."
For Finau, putting seemed to be the difference in this major championship.
"I had so many, so many great looks that I thought I made, and just slid by but you know, I've got plenty of experience in major championships," Finau said. "I just know how many crazy things happen. Just try and stay as patient as you can. Overall I was happy with the weekend that I had and was happy to make a charge, and not my day today but a very encouraging week for me overall."
Finau finished tied for 4th place at 10-under par on rounds of 67-70-67-66 – 270 to pocket nearly $405,000 and moved to 22nd on the FedEx Cup Standings list.
###
Garrett Johnston has covered golf for ten years and 30 major championships. You can follow him on Twitter @JohnstonGarrett and listen to his golf podcast Beyond the Clubhouse on Apple or Spotify.
Photo Credit: PGA of America