News
Check out what has been happening in Utah Golf.
UGA Rules Official, Hochheiser, Passes After Battle with Cancer
Obituary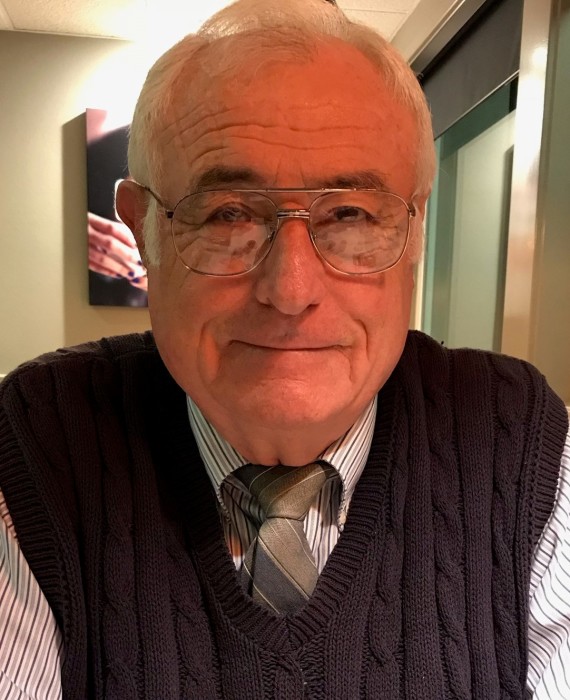 Our loving husband, father, grandfather, great-grandfather, and brother Richard (Dick) Hochheiser, aka "Hawk", passed away at the age of 74 on June 3, 2020, after a short but courageous battle with cancer. Dick was born in Greenport, New York on October 13, 1945, to Sidney and Catherine Stelzer Hochheiser, the second of four children. His family moved to Baltimore, MD, when he was a teenager. He graduated from Milford Mill High School in 1963.
He enlisted in the U.S. Air Force in the fall of 1963, serving in Okinawa, Chanute AFB (Illinois), F.E. Warren AFB (Cheyenne), and Offutt AFB (Omaha). He specialized in electronics and missiles, of which the Minuteman ICBM system was his passion. He retired from the military after 20 years as a Chief Master Sargent, the highest enlisted rank in the Air Force.
While serving at Chanute AFB, he met his wife, Sue Sampson. They were married January 10, 1970, in Murdock, Illinois. This past January they celebrated their 50th wedding anniversary! They were blessed with two sons, Philip and Keith.
After retiring from the Air Force, he moved his family to Clearfield, Utah to start his second career as a Systems Engineer with TRW, later Northrup Grumman, where he continued working on the Minuteman ICBM system. He retired after 31 years on November 1, 2014.
The most important thing to Dick was his family. He was very involved in and supported his wife, kids and grandkids in their many activities, including camping as a family and with scouts, soccer, hockey ("official puck counter"), and family vacations and reunions. Dad's hobbies included softball, racquetball, bird-watching, and golf, which he picked up in preparation for retirement. After retirement, dad could be found at the driving range, on the course, helping officiate golf tournaments, or involved in golf non-profit activities five to six days a week. He loved helping others; he volunteered many years as a soccer coach, and was often found helping people move or doing other odd jobs. His generosity, service, knowledge, and ethics influenced countless numbers of people throughout his life.
Dick is survived by his wife, Sue, sons Philip (Valerie) and Keith (Stephanie) of Clinton; five grandchildren, Jordyn (Cris) Helt, Caspian, Spencer, Adrian, and Keagan; and one great-granddaughter, Olivia; one brother Tom (Diane), Westminster, MD, and two sisters, Ree (Don) Grove, Manchester, MD and Missy (Ken) Zelin, Charlotte, NC.
A private service will be held at Russon Mortuary and Crematory located at 1585 W 300 S, Syracuse, Utah, on Tuesday, June 9, 2020. Friends may visit with the family at the mortuary on Monday, June 8, 2020, from 6:00-8:00 pm. Due to the current COVID-19 conditions, the family respectfully requests that those in attendance adhere to the current guidelines for public gatherings. He will be laid to rest in the Clinton City Cemetery.
In lieu of flowers, the family requests that donations be made to Veterans or Youth on Course, golf charities dad was passionate about, through the Utah Golf Foundation (https://give.classy.org/UGF2020donations).