News
Check out what has been happening in Utah Golf.
Golfers get a proper ending, as Lehi's Lila Galeai and Lone Peak's Berlin Long win girls' state titles
By Kurt Kragthorpe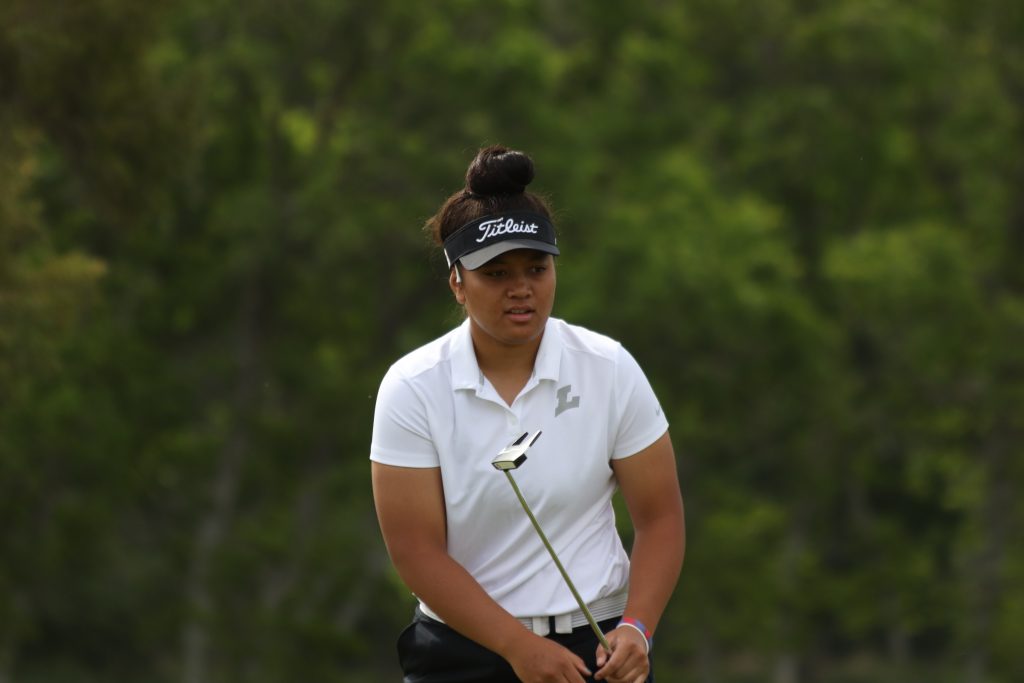 Utah Section PGA administrators were determined to stage a high school girls' golf state tournament Wednesday, wanting to maintain their tradition of selecting all-state teams. And then they partly sabotaged their own ceremony, having encouraged the players to depart Fox Hollow Golf Course soon after turning in their scorecards in the interest of social distancing.
Lehi junior Lila Galeai teed off in the last threesome of the Class 5A field, so she stayed around long enough to receive her medalist's trophy after shooting a 5-under-par 68 and finishing five strokes ahead of Timpview's Sunbin Seo and Skyline's Claire Whisenant.
Lone Peak sophomore Berlin Long was conscious of not only winning the 6A title, but finishing ahead of Galeai as well. Playing in more difficult, windy conditions in the afternoon, Long birdied No. 18 to post a 67, five shots better than Herriman's Millie Terrion.
"I knew that if I wanted to beat [Galeai], I had to make it," Long said after her final putt from 25 feet trickled into the hole.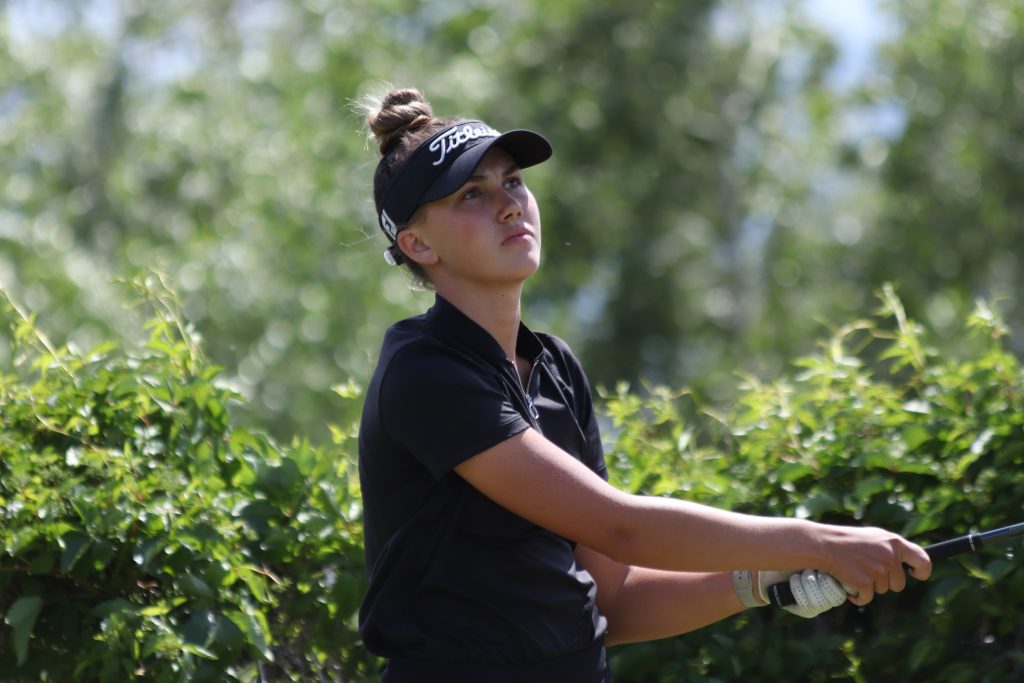 Long caught a break on the par-5 No. 16, where her second shot landed on the green, then bounced off the golf bag of a player headed to the next tee. The ball caromed back onto the green and Long two-putted for a birdie.
The usual 36-hole event was reduced to one day and no team scores were kept, because the tournaments were not sanctioned by the Utah High School Activities Association, following the UHSAA's decision to halt spring sports competition due to the COVID-19 outbreak. Timpview in 5A and Herriman in 6A will be remembered as mythical state champions for 2020 in the only spring sport that had any kind of proper ending.
Galeai and Long won't be recognized as official UHSAA medalists, but they have the trophies to validate their performances. The top 10 players in each class earned all-state honors, with the Utah Section PGA having created those awards since becoming involved in high school golf and launching the girls' program.
Galeai liked the way she played Wednesday, exploiting a 5,659-yard course with her long driving that resulted in a 7-under-par total on the five par-5s — two eagles, three birdies. Having won a 4A title as a sophomore, she also was happy just to play in another state tournament.
"When I heard this was going on," she said, "I got super excited."
That response was common, with 157 golfers between the two classes entering the tournament. "It feels good to be out here," said Devin Dehlin, the Utah Section PGA's executive director. "We started this program, and we want the girls to continue. … Even for myself, just being out here and running an event is a lot of fun."
As the last 6A threesome teed off on No. 1 in the afternoon, Dehlin told Long, Terrion and West's Whitney Banz (who tied for sixth with an 80) they were the examples he used in campaigning for state tournaments to be held in 2020. That's because Banz was hoping to become a four-time all-stater and Long and Terrion now have that opportunity, after being honored as freshmen last spring.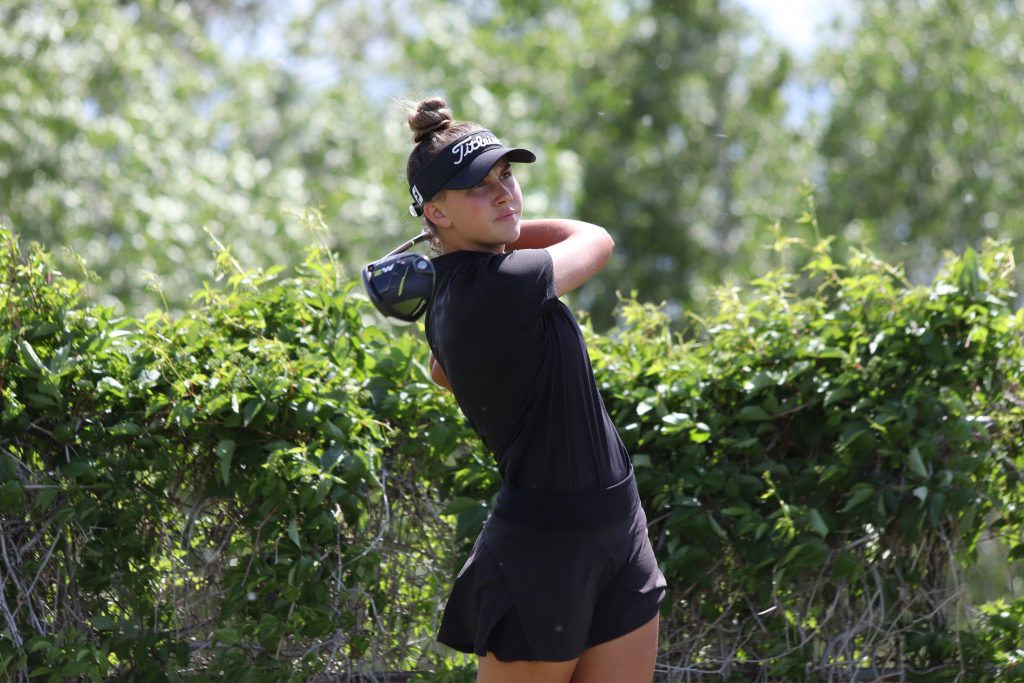 Flagsticks remained in the holes, no scorecards were exchanged and the usual hand-printed scoreboard didn't exist, in an effort to keep players and spectators from congregating. Girls' high school golfers and their coaches are known for staging some of the biggest celebrations in Utah sports, often storming the green or even jumping into a lake to commemorate state championships. Nothing like that happened Wednesday, when the individual awards presentations were subdued. Even so, golfers were thankful for the chance to compete.
"It's definitely different because you don't have the whole team aspect," Long said, "but we're out here supporting each other."
The Class 1A boys and the girls in 1A, 2A, 3A and 4A will compete June 4 at Salt Lake City's Rose Park GC (boys in other classes play golf in the fall).
Posted with permission, originally posted by Salt Lake Tribune Sports May 28, 2020
Kurt Kragthorpe is a longtime Utah sportswriter and frequent contributor to Fairways.