News
Check out what has been happening in Utah Golf.
Vincent Named Big Sky Player of the Year; Hameed Earns Honorable Mention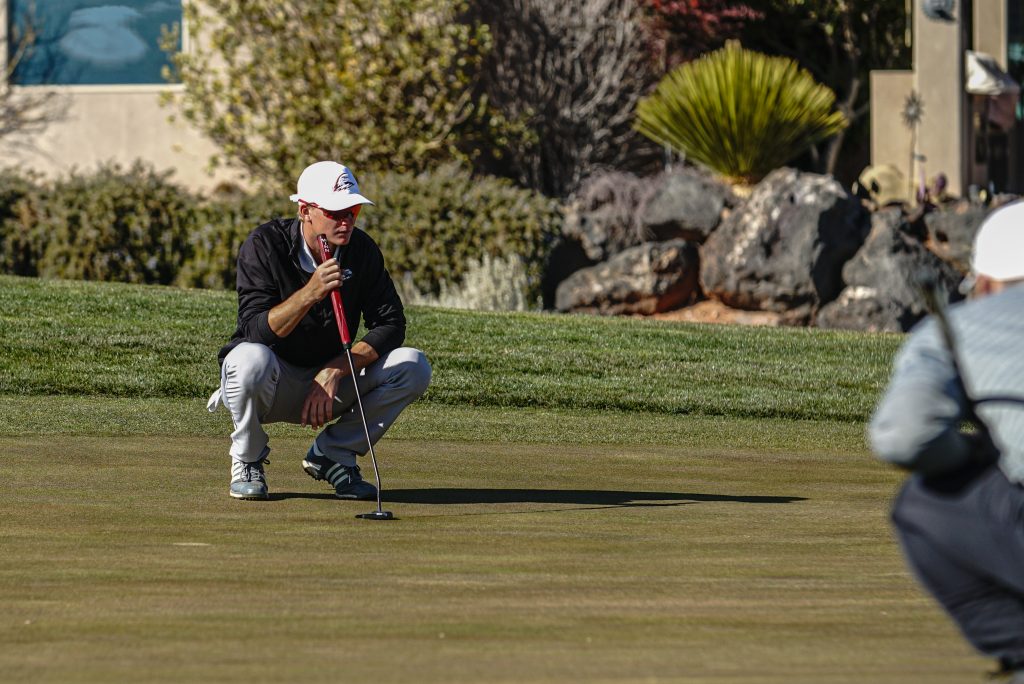 SUU MEN'S GOLF
SUU ATHLETICS STRATEGIC COMMUNICATION
FARMINGTON, Utah — For the first time since joining the Big Sky Conference, a member of the Thunderbird men's golf team has been named the league's Player of the Year, as Jake Vincent has taken that title for the 2019-20 season. 
This recognition comes on the heels of Vincent claiming the 2019 Big Sky Individual Championship at Boulder Creek Golf Club. 
He was also a member of the league's All-Conference First Team. The recognition gives the senior from Palm Desert, California his third consecutive Big Sky All-Conference First Team honor. He has been a member of the All-Conference team each season of his career, as he was Third Team as a freshman. 
Vincent was having another strong season when play came to a halt in March. He had earned four Big Sky Men's Golfer of the Week titles, which made it eight total for his career. 
He started the season by claiming his third individual victory at the Gene Miranda Falcon Invitational. 
For the fourth straight season, Ali Hameed earned Honorable Mention status on the Big Sky All-Conference Team.  
Stay current on all things SUU Golf by following @SUUGolf on Twitter and Instagram, and by liking the Southern Utah Golf page on Facebook.
Read all about the Thunderbirds on www.suutbirds.com.