News
Check out what has been happening in Utah Golf.
Mike Weir's Next Stage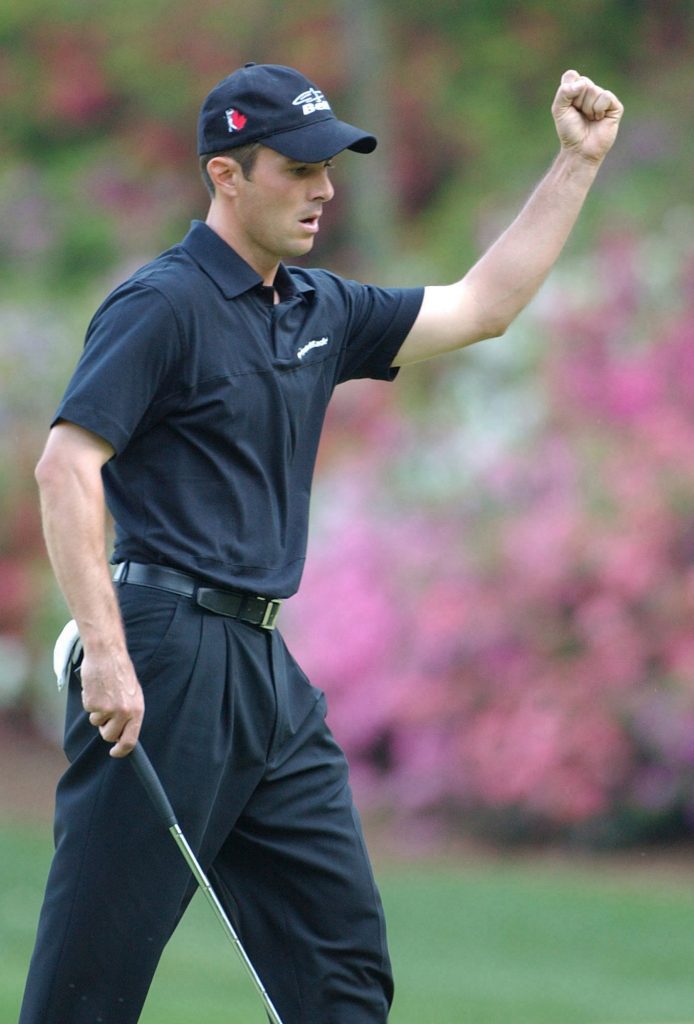 By Wesley Ruff
It's been 17 years since Mike Weir won the Masters, and Tiger Woods slipped the green jacket on him, but when April gets close, he starts feeling the butterflies again. It's time to get ready for "a tradition unlike any other."
"I still get excited every time even though it's been a while since I won there", he said.
Weir started playing in the Masters in 2000, and still remembers his first trip to Augusta National.
"It was a huge thrill. I went there a few weeks early to play some practice rounds, and driving up Magnolia Lane to the clubhouse, and then walking out to see the course, I remember being blown away. It's pretty special. Seeing the holes I watched on TV as a kid, hearing Jim Nantz's voice, everything about the place is special."
When Weir won in 2003, he was at the top of his game. "I had won a couple of times early that year (the Bob Hope Desert Classic and the Los Angeles Open), and I was very confident going in. I putted really well that week, especially from 10 feet in. I was at the peak of my game."
One of the highlights for Weir each year is the Champions Dinner on Tuesday, a very exclusive club of which he's a member.
"Those are great times, sitting with Arnold Palmer and Jack Nicklaus. The year I was the defending champ in 2004, my first Champions Dinner, Byron Nelson was still alive and I got to sit next to him. It was a thrill."
Weir turns 50 in May, and will be joining the PGA Tour Champions.
Weir said, "I'm disappointed with the postponement of the Masters but understand the concern for getting a handle as best we can on this virus. Hopefully it will be sooner than later. I've never played the course in the fall but I assume the Masters committee will figure out a way to make it great minus the azaleas."
"I'm hitting the ball as well as I have in years," he said as he prepares for his next stage,"and with my wedge game, and if I can putt well, I feel like I can still contend."
Read more from the March issue of Fairways 18 digital magazine here:
https://tinyurl.com/v3zndjj
Wesley Ruff is the ABC4 Sports Director and a frequent contributor to Fairways magazine and the UGA.org News page.