News
Check out what has been happening in Utah Golf.
Golf Channel: Lehi's Tony Finau Focuses on Family and Augusta National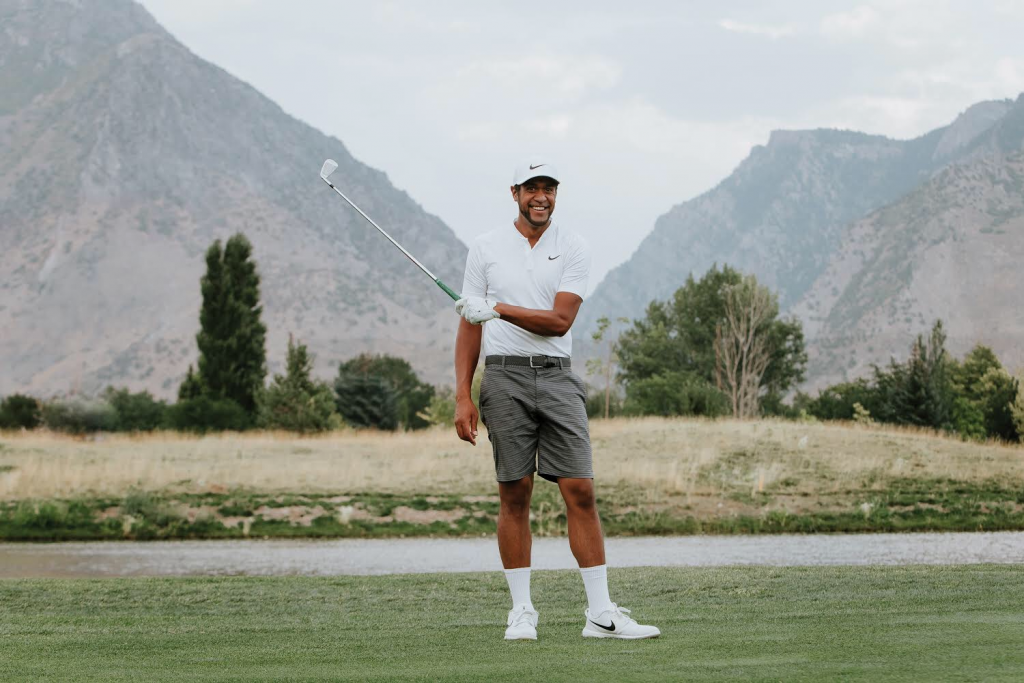 By Jeanette Bennett 
Now that Tony Finau is a top 25 golfer in the world, he plays fewer tournaments and spends more rounds with his four children, ages 3 to 8. They play Apples to Apples and Concentration in their Lehi home (and also their Arizona digs this winter). When something goes wrong for one of the kids during the game, Tony will say, "That's very unfortchut!" His shortened version of "unfortunate" sends the three boys and one daughter giggling.
"That's like our family word!" Tony laughs.
But truthfully, Tony has been very "fortchut" the past decade as he's won millions and acquired fame as the young Polynesian golfer who was in the final round of the Masters with Tiger Woods last year at Augusta National.
His young playmates — along with his favorite meal at Mo' Bettahs and his Crumbl Cookie fondness — bring joy and meaning to this 30-year-old father who grew up in Rose Park without enough money for clubs or green fees.
As he prepares for this year's Masters, he's still getting used to flying private planes — and he is sticking to his routine of praying for consistency in his thoughts and FaceTiming his family for hours at night if he's not the one tucking them in.
To read the complete Utah Valley magazine feature on Tony Finau CLICK HERE:
https://utahvalley360.com/2020/03/12/golf-channel-lehis-tony-finau-focuses-on-fatherhood-and-augusta-national/