News
Check out what has been happening in Utah Golf.
Killer's Back
By Randy Dodson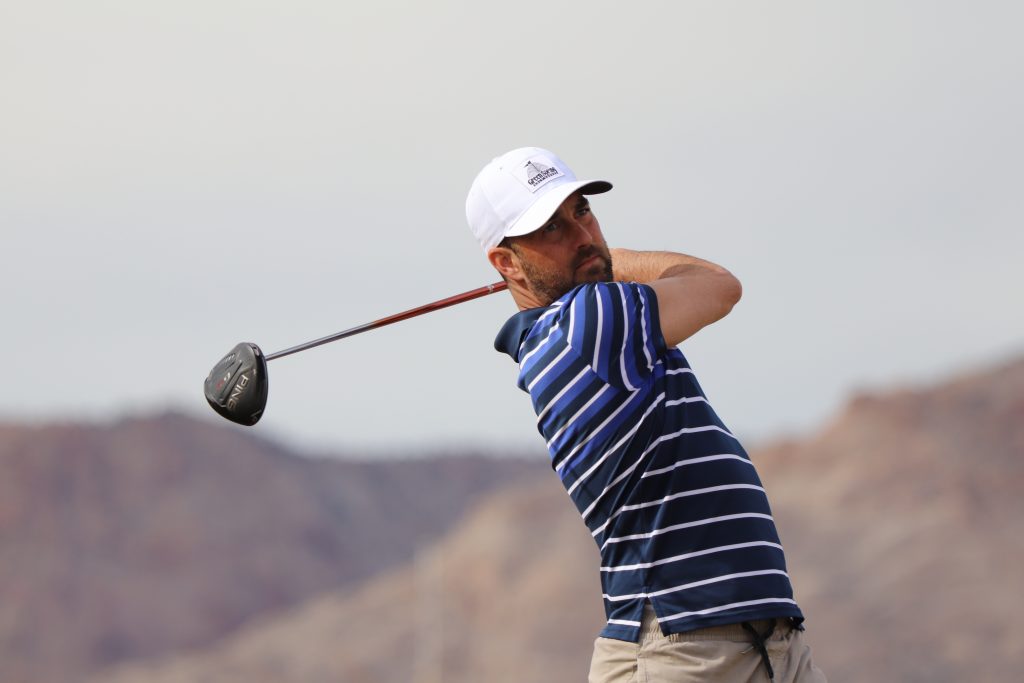 Returning to the amateur ranks, Nick Killpack shot (-11) 66-67 – 133 to win the Ledges Amateur Feb. 28-29 at The Ledges Golf Club near St. George, Ut.
Killpack, a St. George native and former BYU men's golf standout and mini-tour professional had his sights set on playing most, if not all, of the Dixie Swing amateur events after getting his amateur status back late last year but managed to find time for just the Ledges Amateur and upcoming Red Hills Am.
A two-time winner of the Provo Open (2010, 2011), Killpack spent most his pro golf career chasing the dream of playing on the PGA Tour but could never pull together the needed low rounds during Q-shool to make the jump.
After creating a mega-successful business with his wife, Cara and adding children to the marriage, Killpack, affectionately known as "Killer" in the Utah golfing world, figured the next best way to make it into mega-golf events like the Masters was to regain his amateur status and set his sights on USGA qualifiers and championships. Killpack sat out tournament golf for a good portion of three years, as requested by the USGA, before his reinstatement as an amateur.
"Getting in and winning the U.S Amateur or U.S. Mid-Am is my goal now," said the confident Killpack. "I also want to focus on the Utah State Amateur. I never played that championship well. I think I made it to match play only twice."
If his seemingly effortless 11-under 133 performance at the Ledges Amateur is any indication, Killpack is ready to make some noise again on Utah's amateur golf circuit.
"Since I don't have time to practice, I was just trying to keep things simple," he said of his win. "I hit a lot of good close wedge shots. But, really for me, it's my putter. When I putt well, I play well and I made so many five-foot birdie putts over the last two days because of my wedges, so that helped."
Killpack totaled 15 birdies over the 36-hole event against two bogeys and an odd double bogey, coming on the 36th hole of the tournament, when his ball found the left side water hazard on the 18th hole at The Ledges Golf Club.
Also playing in the final round's lead group was 8th grader Boston Bracken who finished T4 at 4-under 140 with another junior golfer, Peter Kim. Joining Killpack and Bracken were former PGA Tour caddy Patrick Horstmann who's 5-under 139 was good for third place and Caden Hamill who finished three shots shy of Killpack at 8-under 136, in second place.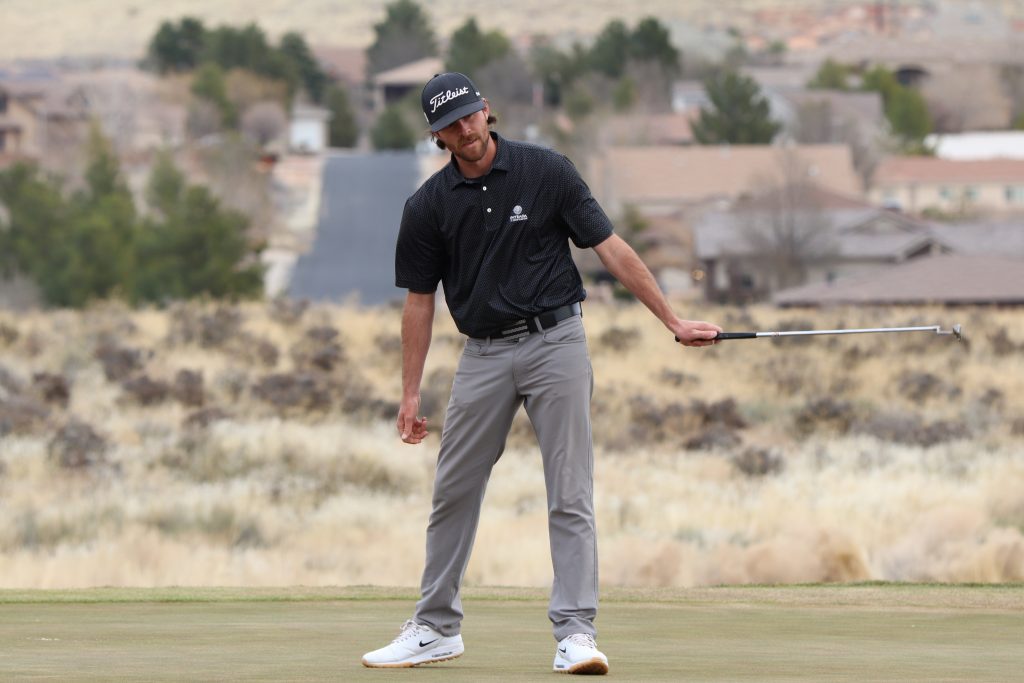 Hamill's final round back nine charge at Killpack included a stretch of an eagle on the par 5 11th hole and the four straight birdies on holes 12-15 before a lip-out birdie attempt on the par 5 16th ended his run. While his 6-under, five hole run moved him up the leaderboard, he couldn't catch the leader as Killpack made four birdies in the same stretch of holes, enough to laugh-off his double bogey finish.
The Dixie Swing now sets its sights on the UGA's annual Winterchamps tournament March 14-15 at Bloomington Country Club, SunRiver and Sky Mountain golf courses.
The Ledges Amateur, a UGA PPR event, full results are available here: