News
Check out what has been happening in Utah Golf.
Utah Section PGA Tees Off 2020 Season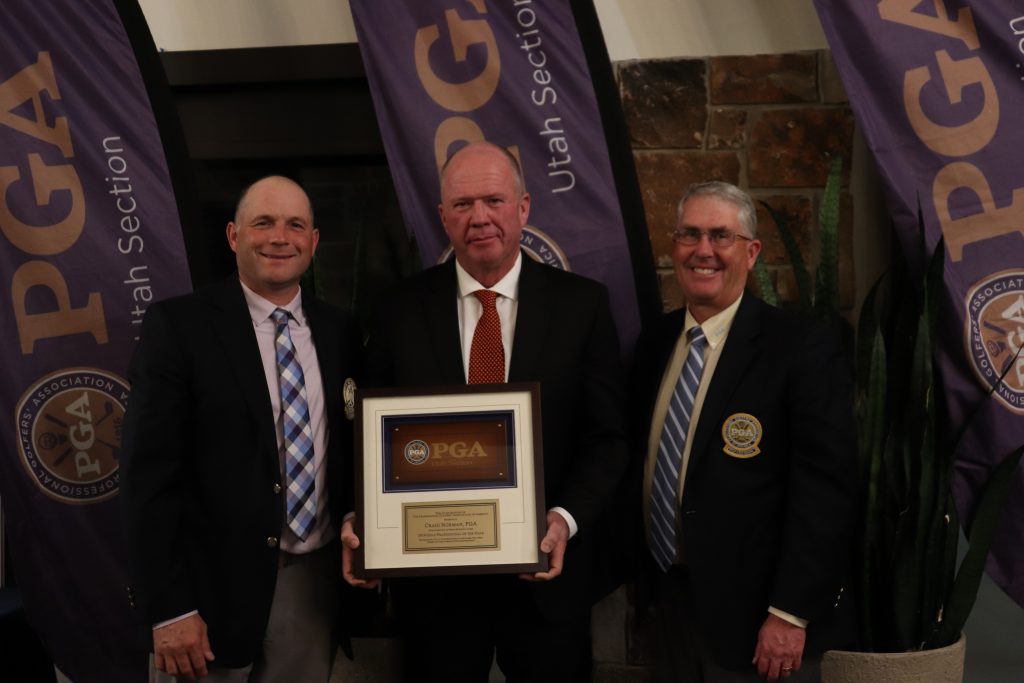 By Jesse Dodson
The Utah Section PGA Awards Banquet, Annual Meeting and Winter Classic Championship, held Jan. 11-13 in St. George, UT teed off the 2020 season for Utah's head golf professionals.
The annual Awards Meeting at Bloomington Country Club honored the Utah PGA's 2019 award winners, highlighted by the selection of Hobble Creek's Craig Norman as the Professional of the Year. In addition to Norman, ABC 4 Sports Director Wesley Ruff, who has been covering Utah golf for over three decades, was celebrated with the Utah PGA's first-ever selection as an Honorary Member of the PGA.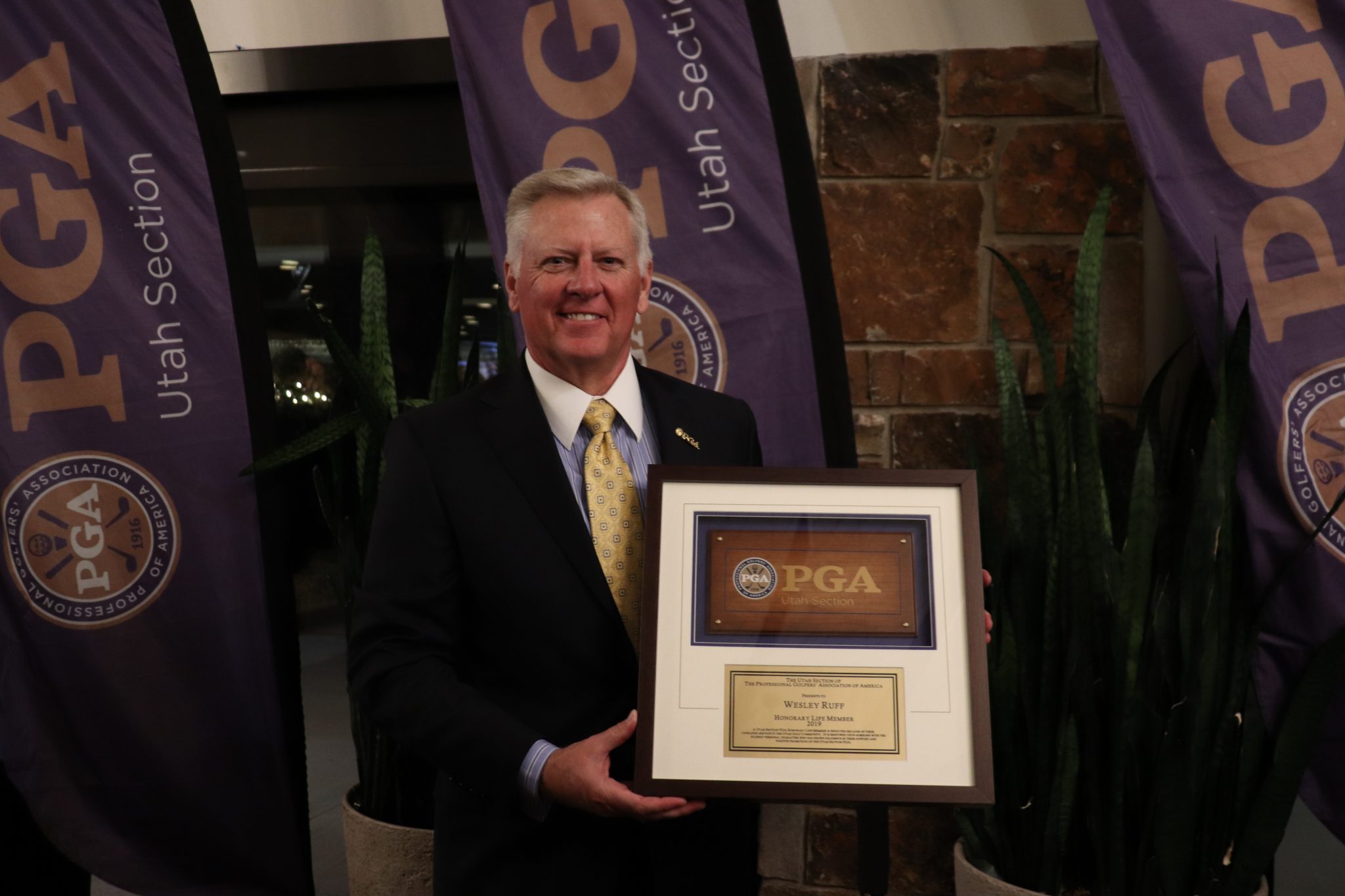 Capping off the first time announcements, was Glenmoor Head Golf Professional Darci Olsen's  induction as a member of the Utah PGA Board of Directors, becoming the first woman director in Section history.
Prior to each evening's meetings the annual 36-hole Winter Classic, presented by Under Armour and Rocky Mountain Turf Equipment was played at St, George Golf Club and Sand Hollow Resort.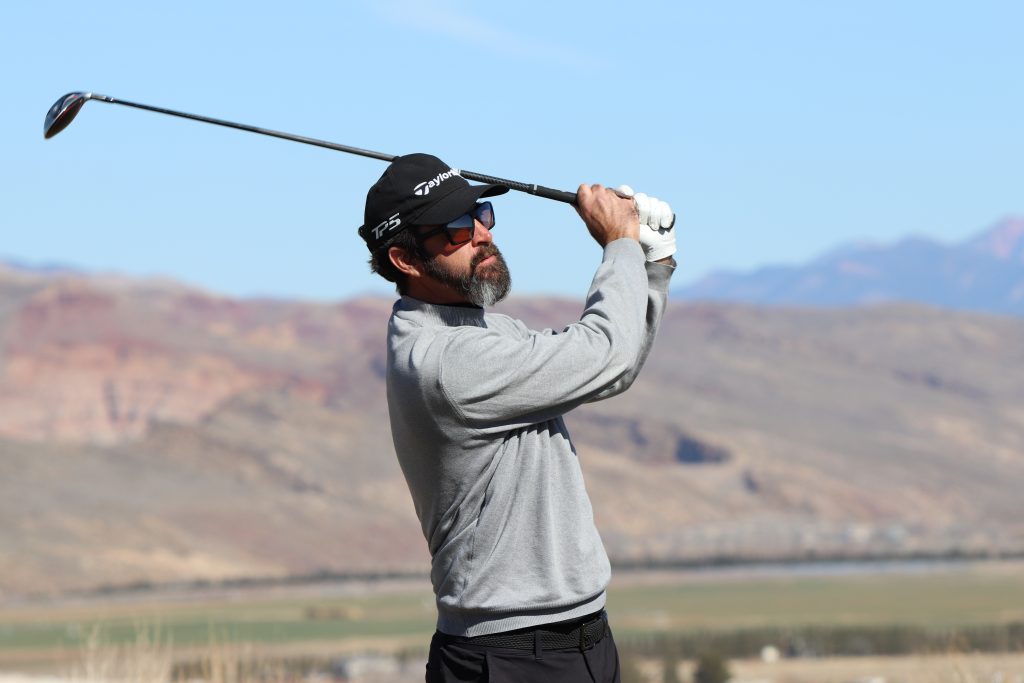 Joe Summerhays showed very little off-season rust as he carded 92 Stableford points to win the championship, with rounds of 66-71. With a (-7) 66 at St. George Golf Club, Summerhays got off to a fast start and was tied for first with Haley Sturgeon.
The final round at Sand Hollow didn't see as low of scores, but Summerhays finished strong with birdies on his last two holes on the Championship Course to win the Winter Classic by one point over second-place finisher Chris Moody, and two points ahead of Zach Johnson.
"Feels really good, I'm really pleased," Summerhays said. "I've actually been practicing quite a lot over the off season. I went to Florida and played some and I'm in pretty good playing shape, so I probably had an advantage over some of the guys.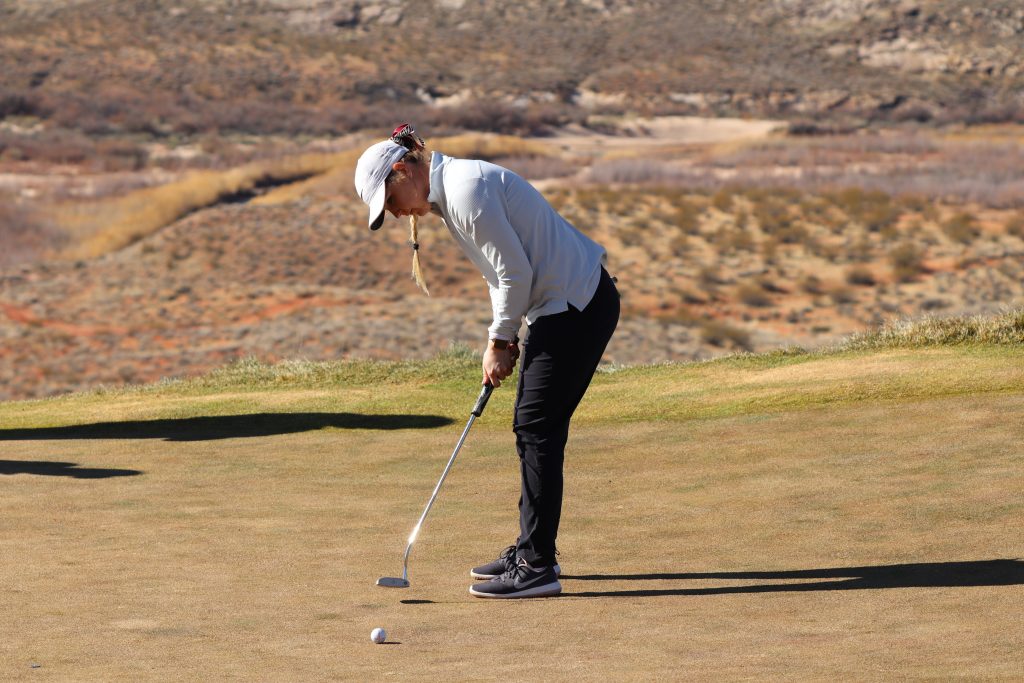 Haley Sturgeon, the 2019 Utah PGA Women's Match Play champion, continued her impressive play with an opening round of 66 to tie Summerhays but couldn't carrying the momentum to the final round at Sand Hollow Resort. Sturgeon finish 4th in the overall race and took home the Women's Division first place trophy with 88 Stableford points.
Steve Schneiter also started hot with a (-7) 66 (51 points) at St. George Golf Club, to lead the Senior Division. He managed to hold onto the top spot, earning 36 points at Sand Hollow for the win with an 87-point total.
Entrada Country Club General Manager David Hall took home the Super Senior Division win with 84 total points, with a pair of 70s. He fended off Bloomington Country Club General Manager Scott Brandt, who found 50 points at Sand Hollow to finish two points shy of Hall.
Chip Garriss won the Legends Division with 78 points. After being tied with Ronald Branca after the first round, Garriss played steady with 35 points in the final round.
Jesse Dodson is the communications manager for the Utah Section PGA and a frequent contributor to Fairways magazine and the UGA News page.
Click HERE for Complete results: https://tinyurl.com/te8gk4j