News
Check out what has been happening in Utah Golf.
Looking for winter competition, Long heads to the JGAA
By Randy Dodson
Prepping for the upcoming Utah amateur golf season Lone Peak High's Berlin Long and sister Aadyn made the trip to the Junior Golf Association of Arizona's Winter Classic at Grandview Golf Club in Sun City, Arizona.
Aadyn, playing in the 13-14 year old division finished in sixth place while big sister Berlin brought home 15-18 Girls Championship first place trophy.
Berlin, a 2022 graduate of Lone Peak, shot two rounds of 75 for a 6-over 150 total defeating Chandler, Az. Hamilton High School senior Joy Callinan by a stroke. Callinan won the Arizona Division-1 State High School Championship last month at Omni Tucson National, the same championship that included 2019 Utah Women's State Amateur champion Grace Summerhays.
The Winter Classic was the first JGAA event for Long who, in the past, has competed in Future College Golfers (FCG) events throughout the winter months in preparation for the upcoming spring Utah girls high school season.
The JGAA, an equivalent of the Utah Junior Golf Association, offers large, highly competitive tournament fields and of course some pretty great winter weather. Long is currently ranked 97th nationally and will likely move up after this win on the American Junior Golf Association's  Junior Golf Scoreboard. (Click here: https://tinyurl.com/uwpt4vv )
Berlin's mother Courtney said the course was tough and at 6,300 yards long, similar to women's collegiate events and she feels Utah's top girls are "every bit if not better" than the best girls in Arizona. "Utah doesn't get enough credit in junior golf," she said. "Overall though, their field is much deeper."
As Utah's girls golf programs continue to grow, more and more of its top players are finding places to play outside of Utah during the winter months in events offered by the FCG, JGAA and junior golf associations.
According to Berlin, "It is hard during the winter to make sure I am getting better and practicing as much as I can when I am not able to get to the golf course every day. It was good to see that the work I am putting in during the off season is helping me to improve and continue to play well."
Click here to see complete results from the JGAA Winter Classic:  https://jgaa.bluegolf.com/bluegolf/jgaa19/event/jgaa1937/contest/17/leaderboard.htm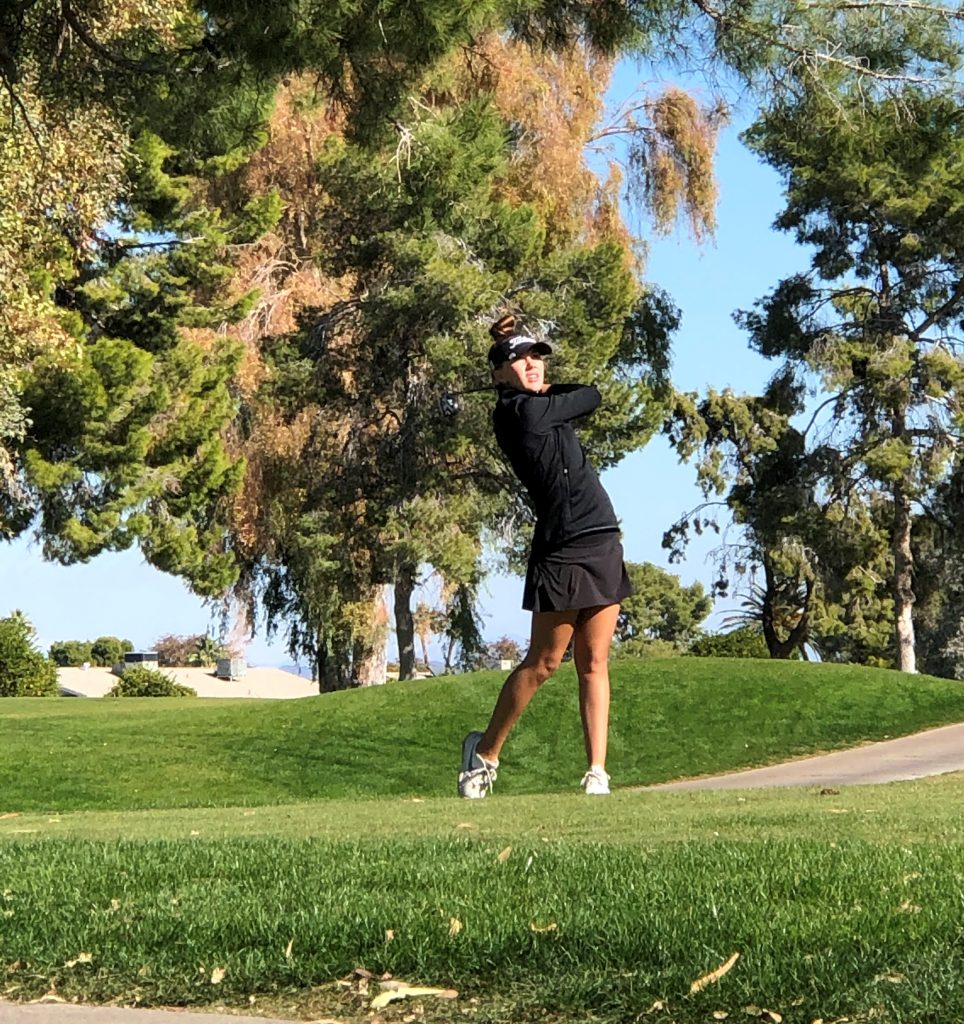 Photos courtesy of Berlin Long family