News
Check out what has been happening in Utah Golf.
Utah Male Golfer of the Decade: Tony Finau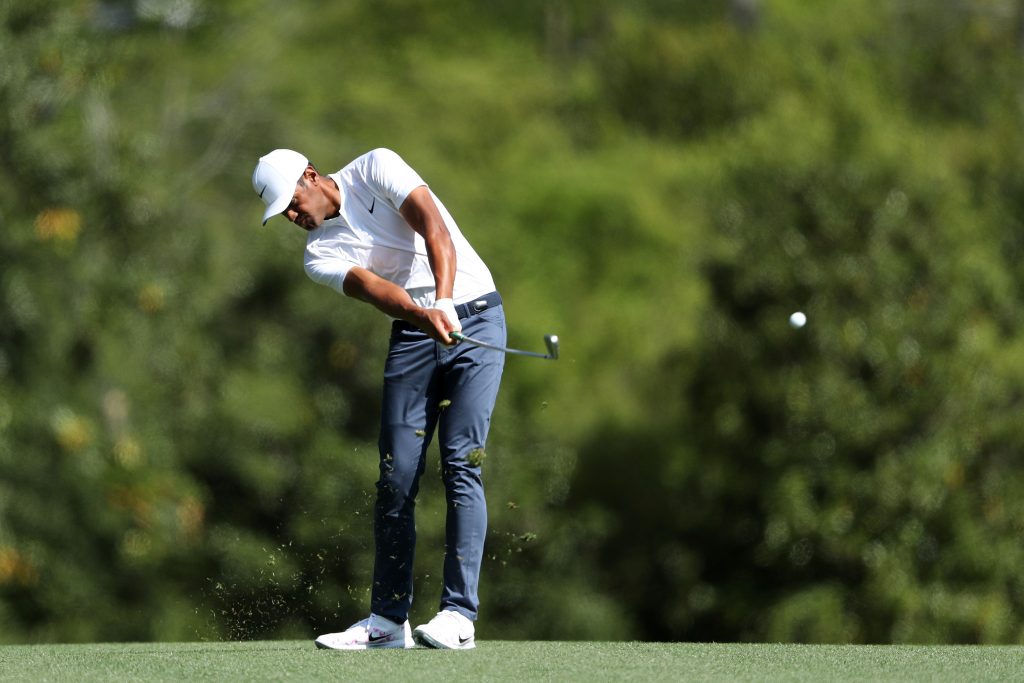 (Photo: Getty Images)
Utah Male Golfer of the Decade: Tony Finau
By Kurt Kragthorpe
When this decade began, Tony Finau thought he had missed his big break in golf. He had just finished second in the 2009 "Big Break" competition that offered $50,000 in prizes and access to a PGA Tour event.
Ten years later, it is evident that Finau has created his own breaks and fully capitalized on them, making him the Utah Male Golfer of the Decade.
"I'm extremely humbled to receive this award and be recognized in this way," Finau said. "There are many worthy and amazing candidates, and I'm grateful to have been selected. I'm proud to represent the great state of Utah on the world stage and showcase all the beautiful things we have to offer."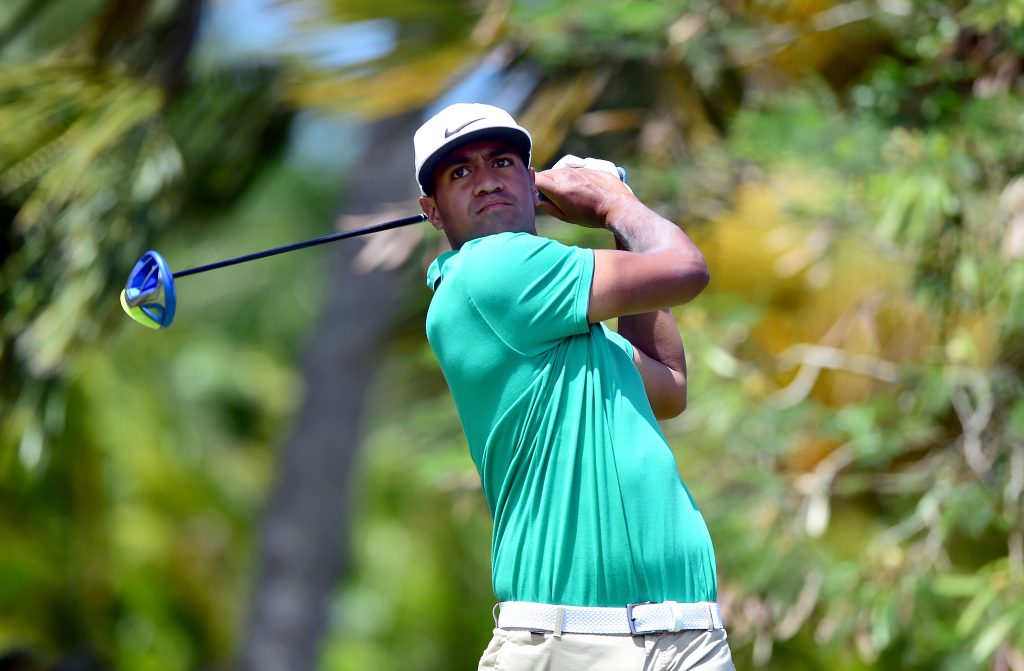 (Photo: Getty Images)
The graduate of Salt Lake City's West High School, having turned 30 in September, has made nearly $17 million as of the early stages of his sixth PGA Tour season. He won a PGA Tour event and has excelled in major championships, while being picked for U.S. teams in the 2018 Ryder Cup and the 2019 Presidents Cup.
Finau has remained true to his upbringing in the Rose Park neighborhood, providing support through the Tony Finau Foundation. He has ranked high on multiple lists of the nicest players on the PGA Tour and is a proud representative of Utah and the broader Polynesian community.
And his career trajectory suggests he's just getting started. The upcoming decade could produce even bigger and better things for him in golf.
After that missed opportunity in the "Big Break," Finau's breakthrough came in the new format of qualifying for what then was called the Web.com Tour (now the Korn Ferry Tour). He was part of the generation that no longer went to the PGA Tour Qualifying Tournament. Instead, they qualified for the developmental tour, with the chance to play their way onto the big tour via season-long performance.
Finau got there by winning the Stonebrae Classic in northern California in 2014, securing his PGA Tour card for the 2014-15 season. It was an emotional step for Finau, remembering the sacrifices of his mother, Vena, who had died in an auto accident, and everything he had gone through with his own family in an effort to make it.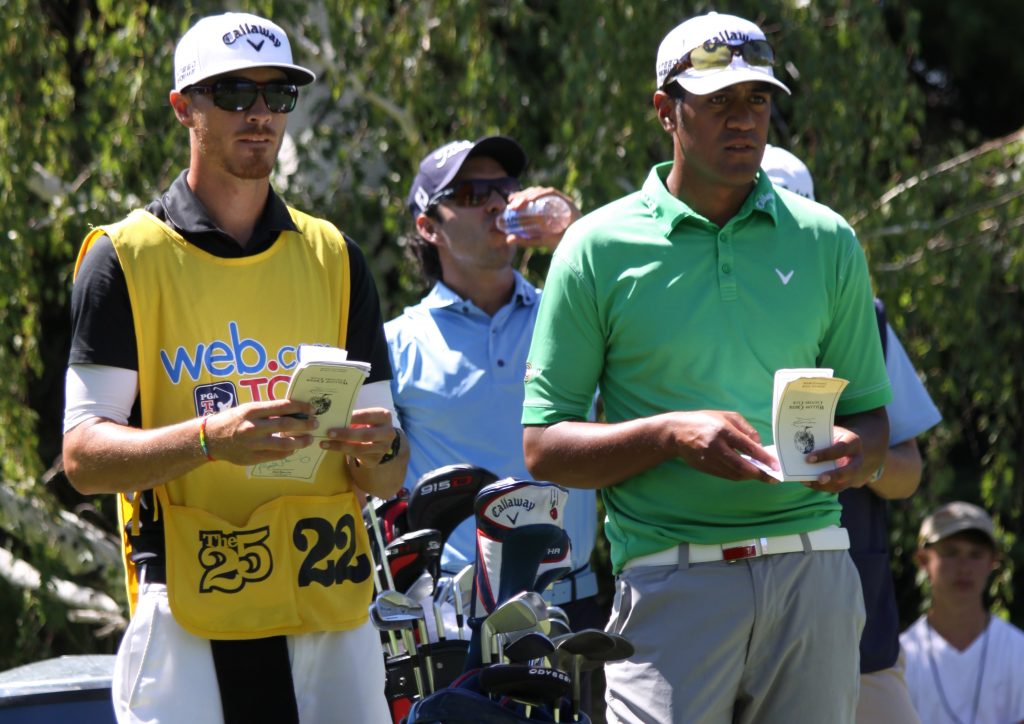 (Photo: Fairways Media)
"Six years of mini-tour golf … just trying to stay competitive, trying to stay afloat financially," Finau reflected at the time.
Through it all, he said, "I never doubted myself."
Other snapshots of Finau's development stand out, once he reached the PGA Tour and immediately thrived. Here are three of those moments:
The 2015 PGA Championship: With the waters of Lake Michigan to his left and a throng of fans to his right, Finau marveled at his view of the PGA Championship from the 17th tee at Whistling Straits in Wisconsin. The Jordan River Par 3 never looked like this.
"Man, this is awesome," Finau thought.
He grew up in Salt Lake City's Rose Park neighborhood, learning to play the game on a par-3 course that now barely resembles its old self, with the greens overgrown and baskets designed as targets for discs the only suggestion of a former golf venue. And there stood Finau, playing in the third-to-last twosome of a major tournament, trying to capture the scene permanently in his mind.
"I really cherished it," he said, "because it's what I've wanted for my whole life, to be in that atmosphere."
Finau briefly was tied for the lead in third round at Whistling Straits. He made some mistakes the rest of the way, but gathered himself during Sunday's back nine and finished in a tie for 10th place.
"It was evident to me at the PGA Championship that the way my game is progressing … I can become one of the best players in the world. I strongly believe that," Finau said later that month.
That has proven to be true.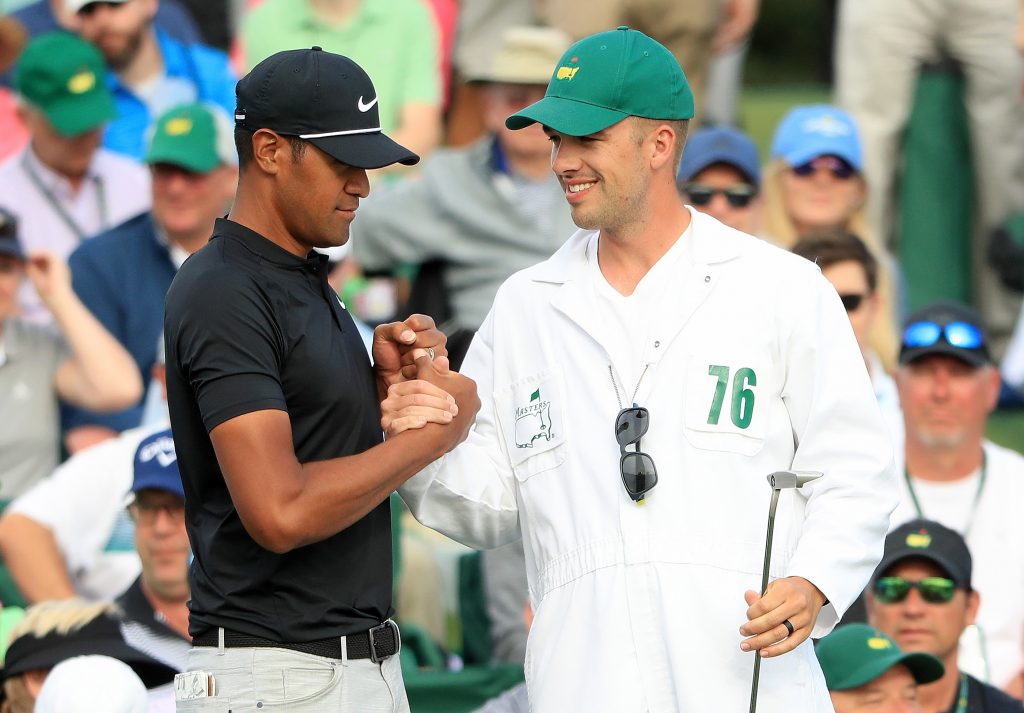 (Photo: Getty Images)
The 2018 Masters: Finau knew he belonged in the field at Augusta National Golf Club, where he tied for 10th in a first Masters appearance that was memorable for multiple reasons.
"I just confirmed that to myself this week," he said. Everybody else should have become a believer in him, whether the best evidence was Thursday's 68 after he injured his ankle in Wednesday's Par 3 Contest or Sunday's 6-under-par 66 that seemingly came out of nowhere, the way he was missing fairways and greens through 11 holes. Finau proceeded to make six straight birdies.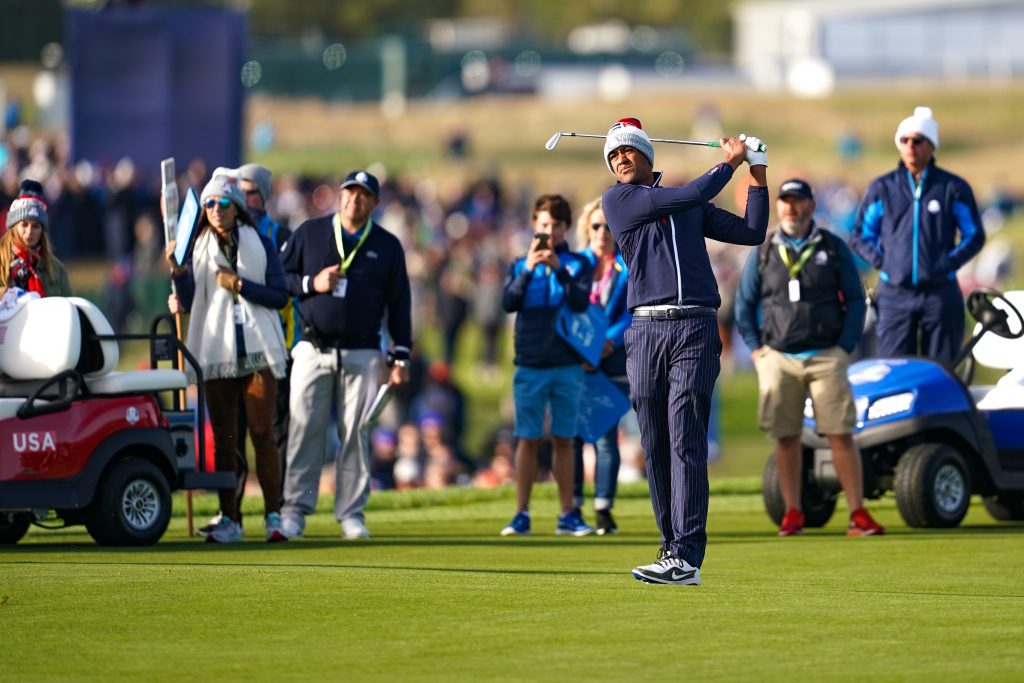 (Photo: PGA of America)
The 2018 Ryder Cup: Finau played for the losing team in his first Ryder Cup appearance, but he performed very well in Paris. Finau dominated Tommy Fleetwood, formerly one of Europe's hottest players, in a singles match on that Sunday at Le Golf National, winning the last five holes of the front nine in an eventual 6-and-4 victory. Playing in three matches of the competition, Finau produced two points in the Americans' 17½-10½ loss.
"I played incredible golf today," Finau said. "I was controlling the ball nicely and I made some putts … Just really pleased with my performance [Sunday] and throughout the week."
That's the kind of skill and demeanor he will bring to the Presidents Cup, another case of fulfilling his quest to play for American teams year after year.
He loves playing for the United States and, on a more personal level, his home state of Utah.
(Kurt Kragthorpe is a Salt Lake Tribune sportswriter and a frequent contributor to Fairways Media.)