News
Check out what has been happening in Utah Golf.
Utah Golf Association UWGA Lady Award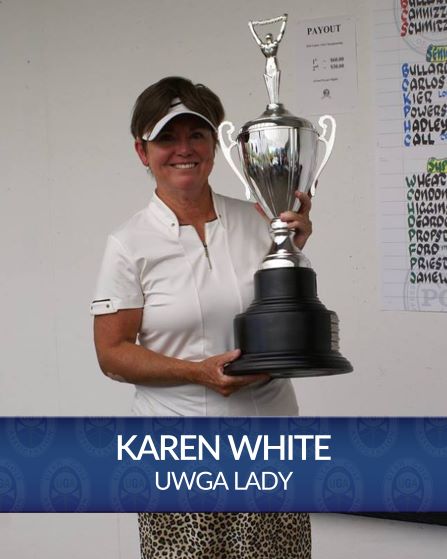 A Passion for the Game
By Kurt Kragthorpe
Karen White has a place in UGA history as an advocate of the merger with the Utah Women's Golf Association during her nine-year stint on the UGA board.
The recipient of the 2019 UGA Lady Award became involved in the administration of the game when she joined the Ogden Golf & Country Club and became friends with Susan Simkins who eventually asked her to join the UGA Board of Directors.
"I had no idea what that was, at all," White said.
White caught on quickly, joining the board and becoming a respected voice. As Simkins said, "She could be a bulldog on issues, but always supported the board's final decisions."
White was nearly 40 when she took up golf, playing with her sister, Marge Fackrell, at Schneiter's Riverside the Ogden area. She remembers having an initial handicap index of 41 and being teased by her sister. Their sibling rivalry plays out much differently on the golf course lately. "Now, I beat her soundly all the time," said White, a 13-handicapper.
She loves the handicap system that enables her to enjoy playing with better golfers and loves the camaraderie on the course. White also once determined that because golf was "the passion of my life, I should give back," she said.