News
Check out what has been happening in Utah Golf.
Three Things with Lindsey Stucki DSU Women's Coach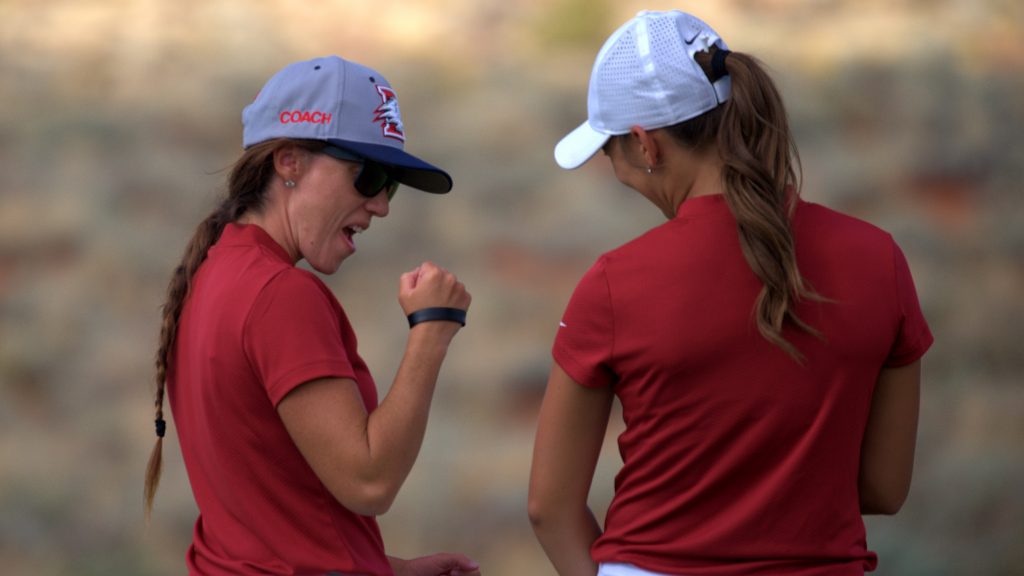 *Editor's Note*
Lindsey Stucki is in her fourth season as head coach of the Dixie State University Women's Golf program. Stucki has led the Trailblazers to a runner-up finish at the 2019 RMAC Championships, and to consecutive fifth-place finishes at the Pacific West Conference Championships in 2017 and 2018.
Coach Stucki, who is an apprentice member of the LPGA Teaching and Club Professional program has worked in various aspects of the golf industry including as an assistant golf professional at Sand Hollow Golf Resort in Hurricane, Utah.
She also served as a LPGA Assistant Teaching Professional for the City of St. George, and worked with prominent swing instructors Doug Roberts and Mike Smith. In addition, she served two seasons on the coaching staff of the Hurricane (UT) High School girl's golf program, including a one-year stint as the Tigers' head coach in the 2010-11 season.
Stucki played collegiately at the University of Central Arkansas, where she helped lead the Bears to six-consecutive team tournament wins and a Gulf South Conference championship. She also spent time at BYU-Hawai'i, for which she helped develop the Seasiders' women's golf program.
Stucki graduated with Cum Laude honors in Business Administration from Dixie State in 2007, and completed one year in professional golf management program at Lethbridge (Canada) Community College.
A native of Cranbrook, British Columbia, she and her husband, Ty, are the parents of two children – Rowen and Dash.
Three Things
By Lindsey Stucki,
Dixie State University
Head Women's Golf Coach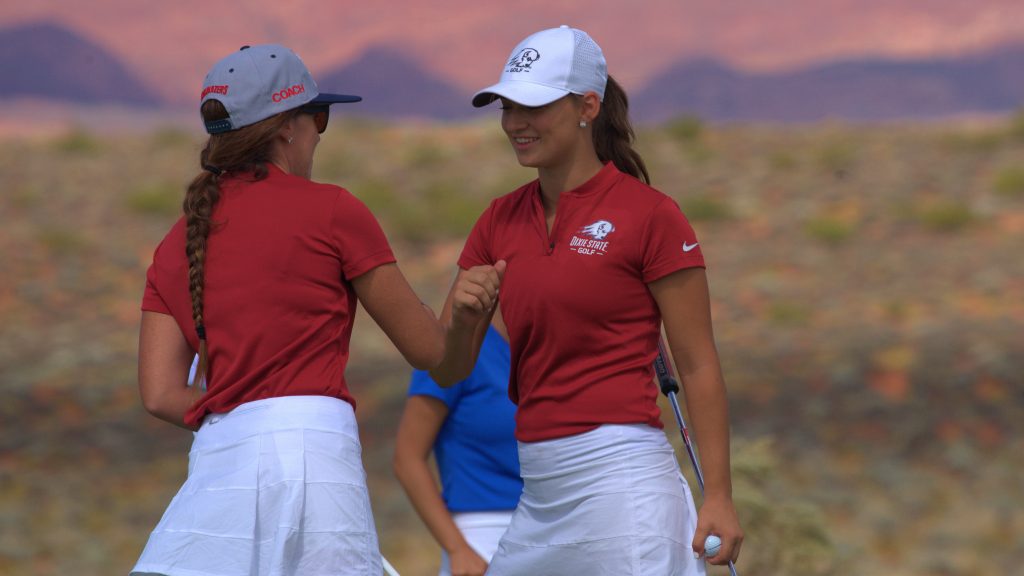 There are many things girls can begin doing in high school to better prepare themselves for college golf. To me, three of the most important things are:
Get as much tournament and competitive experience as possible. A lot of incoming players aren't prepared for the increased competition they face, not only in tournaments, but also among their own teammates. We only travel with five players so qualifying for that top five roster spot can be intense. The more tournament experience while in high school, the more skills will develop and players will be more comfortable in competitive situations.
Learn how to manage time. Being a college athlete can be challenging. Balancing school and a rigorous practice schedule is often difficult. Being able to manage time and understanding that sacrifices will have to be made will help college athletes thrive in both golf and in school.
Developing a mental game and a decision making process is also key to success. This really relates to both attitude and course management. The best players thrive in knowing and learning the variability of the game.