News
Check out what has been happening in Utah Golf.
McMullin adds Utah Women's Senior Stroke Play Trophy to Career Win List
By Randy Dodson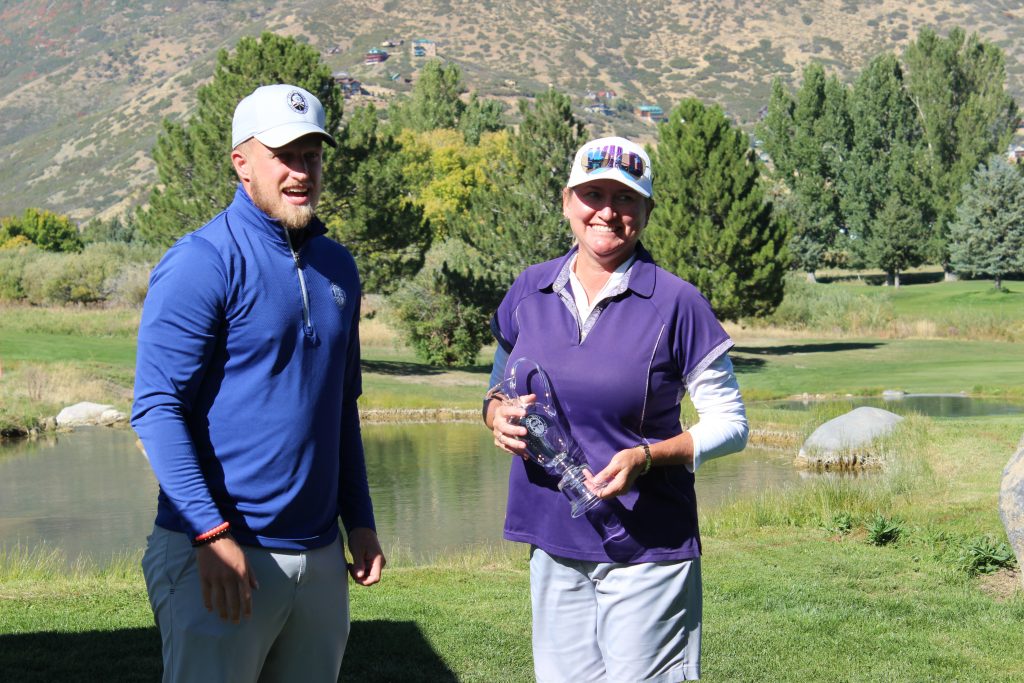 Glenwild Golf Club and Spa Women's Club Champion Julie McMullin hasn't played a lot of Utah Golf Association championships this year but a half hour before the entry deadline she signed up for the Utah Senior Women's Stroke Play Championship – and then won.
With an opening round 72 at Jeremy Ranch Golf and Country Club, her former club, McMullin took a comfortable eight-stroke lead over Park City's Deborah Rees and a nine-stroke lead over Annette Gaiotti, who was playing on her home course, heading into the final round September 24th at Crater Springs Golf Club.
The problem? She hadn't played Crater Springs in "over 15-years" and the golf course has changed significantly since she's last seen it.
Though she was basically playing a new golf courses, McMullin, the 2011 Utah Women's State Amateur champion, playing in the final pairing that she called "the blind leading the blind," managed a 5-over round of 77 to finish (+5) 72-77 -149 to Gaiotti's (+16) 81-79 – 160. Rees struggled on day two and finished (+26) 170.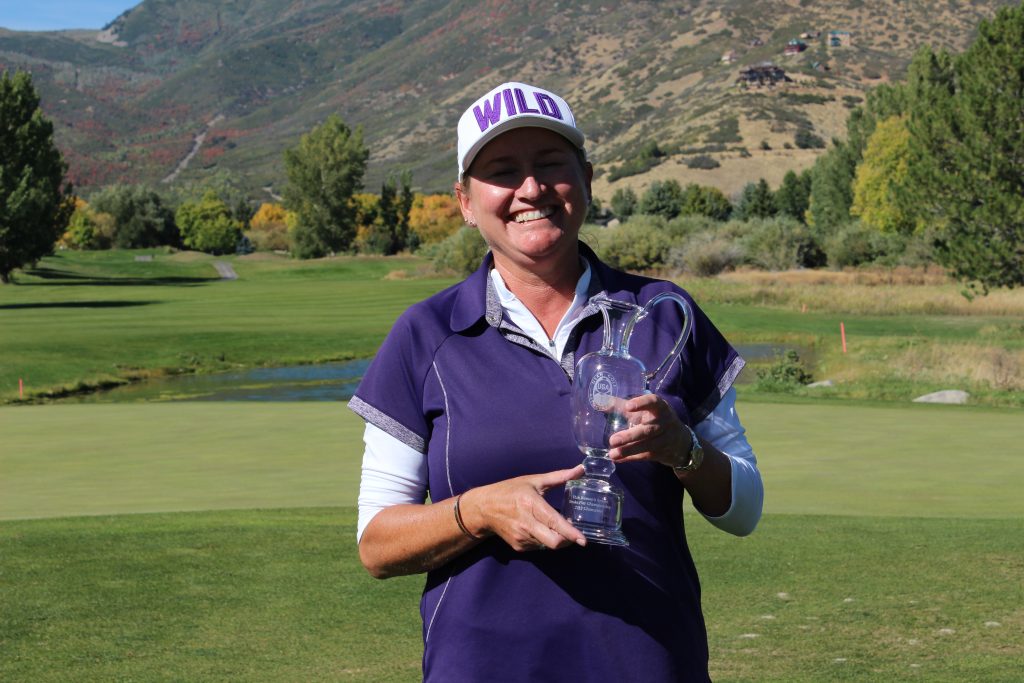 "It was a tough course out there today," McMullin said. "The pins were hard. I don't know this course very well … but we got through it. It's kind of nice to have another UGA trophy under my belt."
In search of more distance off the tee, McMullin made a move to a new driver this season and has since been very happy with her game. Using the new driver, one that she says is "probably the best driver I've hit my entire career," she won her 6th straight women's club championship at Glenwild and has now captured another UGA championship trophy.
"My game all year has been so solid, I'm getting off the tee well and everything has been really consistent. I did't play well in the Senior State Amateur (McMullin lost to Roberta Scott 5 and 3 in the opening round of match play) and I was too busy at the time to enter the Utah Women's State Amateur, but since then I've really been happy with my game."
Gaiotti's (+16) 160 finish captured the Super-Senior division by nine-strokes over Scott's (+25) 83-86 -169. Scott finished fourth in the First Flight four back of third place Karen Killpack's (+21) 165.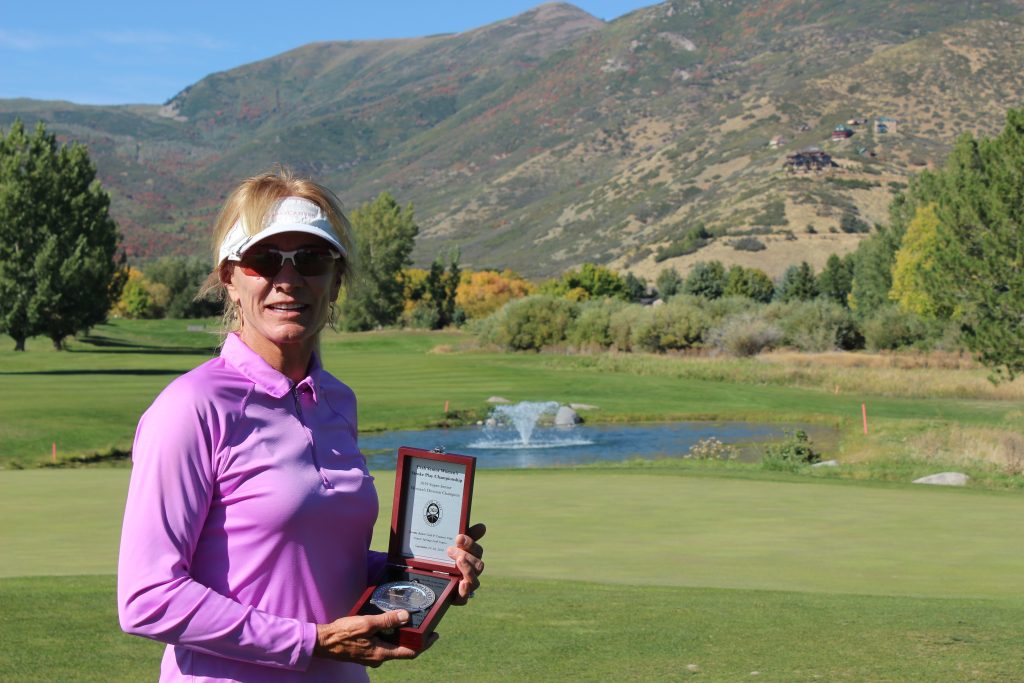 Gaiotti went into the competition with a significant lead over Scott in the Senior Women's Player Performance Rankings and while still unofficial, may have secured the UGA Senior Women's Player of the Year award with her performance this week.
Other flight winners include Karen Seaman (+16) 160 (Flight 2), Tammy Gustaveson (+47) 191 (Flight 3), Karen Gardiner (+47) 191 (Flight 4) and Sally Millbank (+65) 209 (Flight 5).
Full results of the Utah Women's Senior Stroke Play Championship are available here: