News
Check out what has been happening in Utah Golf.
Utah 6th, Long T9 at Girls Junior America's Cup
By Randy Dodson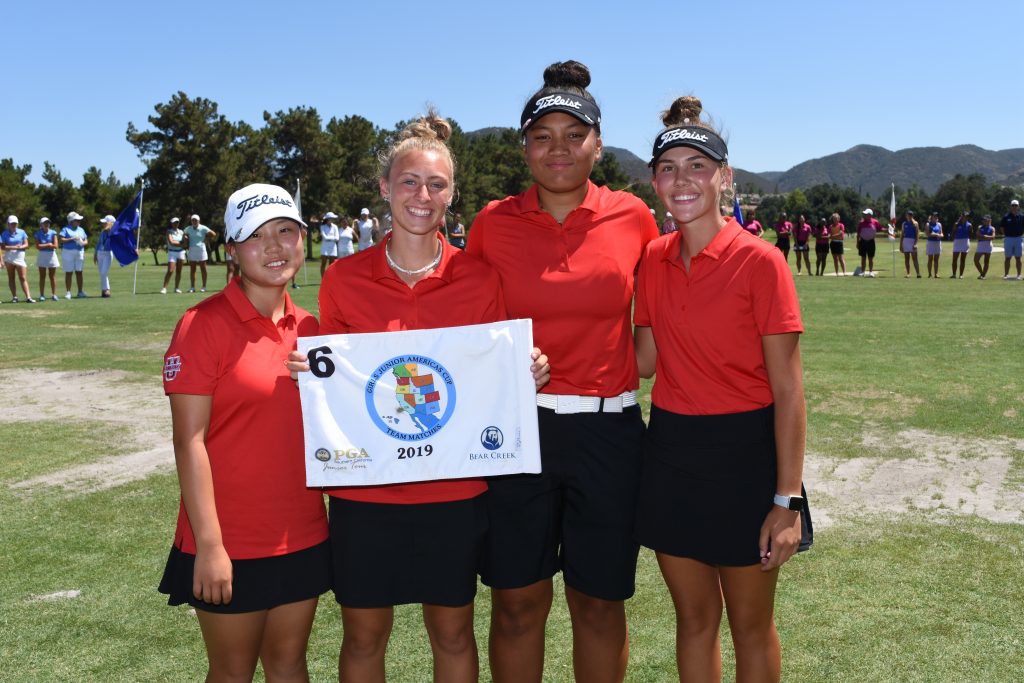 Team Utah (Left to Right): Sunbin Seo, Whitney Banz, Lila Galeai, and Berlin Long
Team Utah, led by Berlin Long's individual T9th place finish with rounds of (+5) 73-73-75 – 221, finished in 6th place in late July at the Girls Junior America's Cup tournament at Bear Creek Golf Club, in Murrieta, CA. Team Utah shot (+26) 674.
In addition to Long's steady play, Team Utah, captained by the Utah Junior Golf Association Executive Director Jeff Thurman and his wife Kay, counted scores from Sunbin Seo (+12) 228, Lila Galeai (+16) 232 and Whitney Banz (+32) 248.
Teams Washington & Hawaii were named co-champions of the annual event, each posting scores of six-over par, 654.
A single stroke separated the top four teams, providing ample drama down the stretch. After three rounds on the demanding Jack Nicklaus Signature Course, the tournament came down to the 54th hole, with Lana Calibuso-Kwee of Team Hawaii draining a 10-foot putt for birdie to tie Team Washington.
Team Mexico and Team Southern California finished in a tie for third place, both posting three-day totals of seven-over par, 655.
The individual medalist was also a tie between Lana Calibuso-Kwee of Team Hawaii and Cassie Kim of Team Washington, a testament to the outstanding competition from the field. Both Kwee and Kim finished the tournament at seven-under par, 209.
Girls Junior America's Cup Results:
https://gjac.bluegolf.com/bluegolfw/gjac19/event/gjac191/contest/1/leaderboard.htm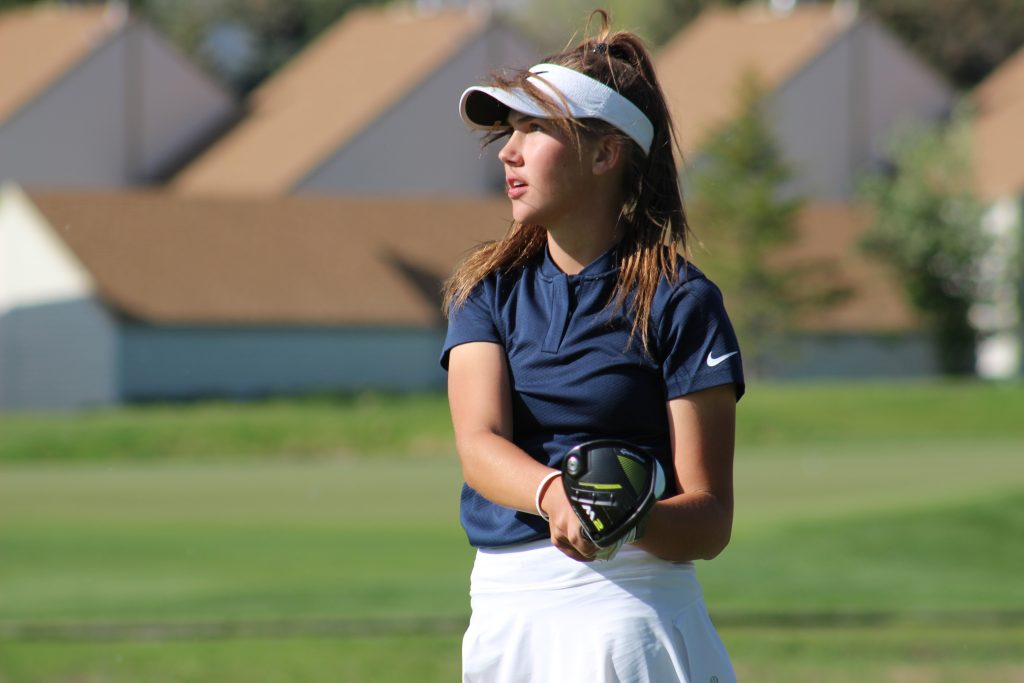 Team Photo Credit: Girls Junior America's Cup
Berlin Long: Fairways Media