News
Check out what has been happening in Utah Golf.
Crapo, Lindsey Co-Medalist at U.S. Mid-Am Qualifier, Jorgensen will also head to Colorado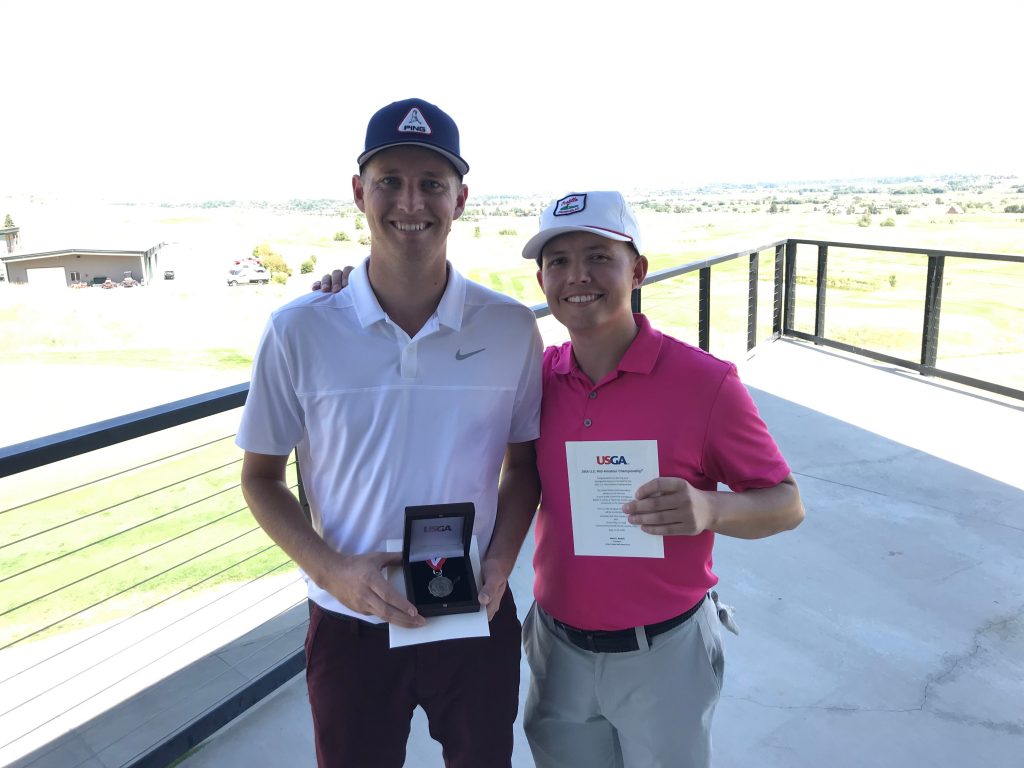 By Randy Dodson
Utah will send three of its own to the U.S. Mid-Amateur Championship, September 14-19 at the Colorado Golf Club in Parker, Colorado. 
Luke Crapo and Stephen Lindsey, who have played golf together since they were at Davis High School, each turned in rounds of (-5) 67 on the Silver Course at Soldier Hollow to earn co-medalists honors and grab the first two qualifier positions. Ben Jorgensen, who actually thought he had signed up for the U.S. Amateur Qualifier (more on that later) was the third qualifier Monday with a (-4) 68.
After a playoff to determine first and second alternate spots, which lasted four holes late in the afternoon, two-time Utah State Amateur champion Jon Wright was named the 1st alternate with Steve White holding the second alternate position. Wright and White shot (-3) 69s.
Medalists Crapo and Lindsey drew late tee times for the qualifier and opposite tee boxes with Crapo on the front nine where he quickly got himself in a good position with an opening nine holes of 5-under par 31. 
"I hit a lot of really good long shots. I didn't really have to work too hard on the front nine," said Crapo. "I got a few on the board early and that helped me just get settled in."
The fast start was key for Crapo as he wasn't hurt by a double bogey on the par 5 10th and a bogey at the par 4 14th. Three more birdies evened out his back nine score of 36. Crapo was able to birdie four of the six par 5s. 
Lindsey, who started on the back nine, felt the six par fives on the Silver course were an important part of his scoring well. The Davis Park product said his birdies on five of the six par 5s were key. 
"I don't think I had anything longer than 20-feet, I actually had a couple lip-outs, so it could have been an even lower round. I just got in a good groove, driving it in the fairway, hitting wedges and making putts," said Lindsey.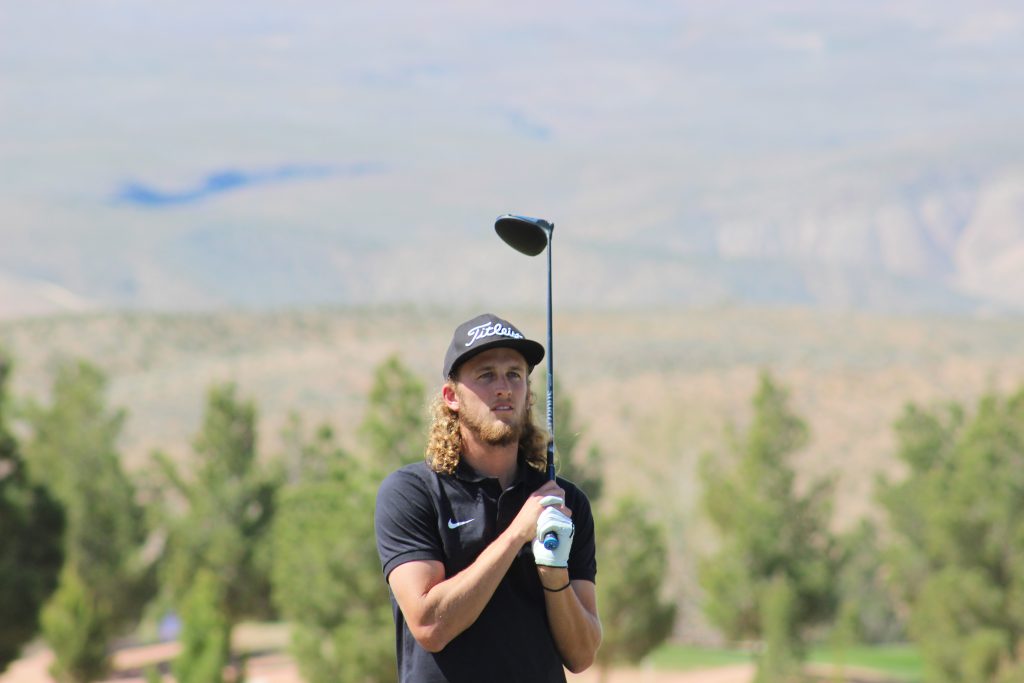 Those that follow Ben Jorgensen's Instagram account know that he's not one to miss out on any fun. "I work just enough to pay for me to travel and do fun things," said Jorgensen. "I don't like playing golf just to play, I'm very competitive so these tournaments that have something to play for are fun to me."
Jorgensen, perhaps caught in the middle of work and fun, signed up for what he thought was the U.S. Amateur Qualifier. It wasn't until he saw the pairings, and his name was missing, that he determined he had actually signed up for Utah's U.S. Mid-Amateur Qualifier. Which obviously turned out well for the golfer from Richfield, Utah. 
"I'll get the old man (former UGA Board of Directors member Mike Jorgensen) on the bag when we get out to Colorado, so that will be fun," said Jorgensen. "Match play is more fun for me, I feel like I have someone to play against in match play. So, that's the goal, making it to match play, because then anything can happen."
Making match play at the U.S. Mid-Amateur Championship is a goal that Crapo, Lindsey and Jorgensen all agreed on. As do all of the 264 competitors that will be in the field in September. 
That's a lot of guys, looking for a lot of fun.