News
Check out what has been happening in Utah Golf.
Are You Ready For David Feherty?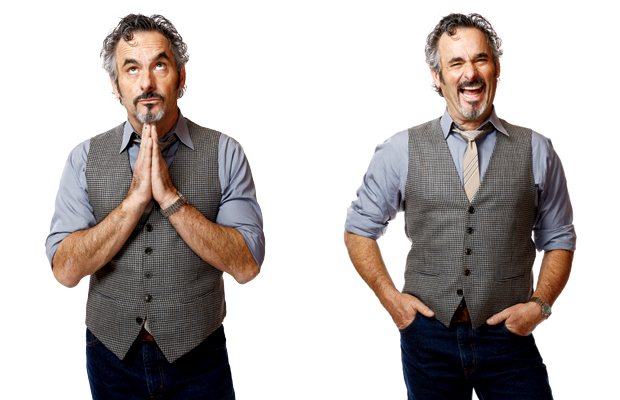 By Randy Dodson
Former European and PGA Tour player turned NBC golf analyst and Golf Channel show host David Feherty is bringing his irreverent, cutting-edge humor to Salt Lake City's Kingsbury Hall August 27th for a one-time performance of his David Feherty – Live Off Tour show.
If you love golf – you got to go.  
Often described as irrepressible, uproariously funny, off beat, sharp-witted and hilarious Feherty thinks of himself mostly as just "paranoid."
With over 20-years as tour professional, Feherty won five times on the European Tour, had two top-ten finishes on the Order of Merit list, captained the victorious 1990 Alfred Dunhill Cup team and played for Europe on the 1991 Ryder Cup team. His best finish on the PGA Tour was a second at the 1994 New England Classic. 
In 1997, Feherty retired from playing professional golf and became an on-course reporter and golf analyst. Golf Channel launched the Feherty show in 2011 and over the span of eight seasons he has interviewed some of golf's greatest players, past and present, and some of the biggest names in the entertainment, business and political worlds.
His on-course reporting and interview style was an instant hit with millions of golf fans watching at home expecting to be entertained by his quick wit and Irish accent.
"I just, you know, tried to be myself," Feherty explained. "That was the only advice I was given. I tried to be entertaining, if you like, but I don't think I tried to be funny. In the beginning there was definitely a learning curve, you know the timing and not treading on other people and things like that. It was a pretty quick learning curve, I didn't have much choice. You know I woke up the following morning and I was a broadcaster."
When asked to compare his 20-years on Tour with two decades of a broadcasting career Feherty said, "There's a lot of my previous career that I just don't flat out remember. I've got to the stage of my life that I don't remember things that did happen and do remember things that didn't happen. It's very confusing.
"You know, I've always enjoyed corporate speaking engagements and things like that, Feherty said, "I like being with people. And I was doing a corporate thing in Canada. And there was a promoter in the audience who just approached me afterwards and asked if I ever thought about doing this in front of a bunch of people. I told him I thought, that's what I just did. He said, 'No, no, I mean, like, a lot of people, you know like in a theater.' I said, 'No.' And he said, 'Well, let's give it a try.' So we did two shows, one in Calgary, one in Edmonton, and we have, 'you know, 1,500 and 1,600 people show up.' I couldn't believe it. I still don't believe they will keep showing up."
Feherty's off-center, entertaining style draws a crowd with golf fans of all ages. He's had successful shows across the nation and now is bringing is live performance to Utah.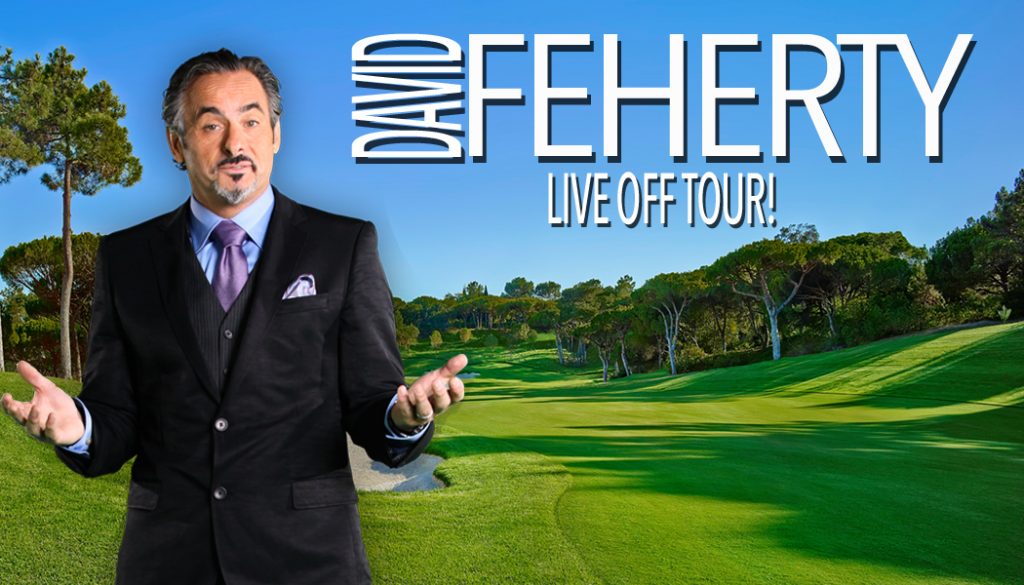 "It's been going great (this season). I've been visiting some out of the way places on this particular leg, you know, I've been in Halifax, Nova Scotia, and New Brunswick and Joliet, Illinois, some smaller markets, but it's nice to go to a big city like Salt Lake, somewhere that I haven't spent a lot of time. I enjoy being able to do the show in front of different groups of people."
Over the past few seasons of the Feherty show on Golf Channel he has interviewed a few of Utah's biggest golf names including most recently Tony Finau, and Johnny Miller and the late Billy Casper. 
Feherty on Tony Finau
"He's really made a nice name for himself in' a short space of time. I think people expect him to win more. I'm sure he will being such a talented player. I had him on the show and he was wonderful to be around, him and just his whole family. It was there the last time I was in Utah up near Park City. Yeah, it was a lot of fun.
Feherty on Johnny Miller
I text Johnny frequently. We miss him there's no question about that. Zinger (Paul Azinger) is doing a fantastic job. But you know, Johnny was always entertaining. That's for sure. You know, he didn't have a whole lot of filter.
Feherty on Billy Casper
One of the sweetest, kindest man that I ever met, was Billy. I had a really interesting time with him, I sang with the Mormon Tabernacle Choir, which I'm not sure they have recovered from it yet. I had a great tour of the city and it was the first and last time I got to spend that kind of time with Billy. 
Clear your calendar and hear what else David Feherty has to say at Kingsbury Hall on Aug. 27th. Ticket and show information is available at www.fehertyofftour.com 
Read more of Fairways' interview with David Feherty in the Winter issue of Fairways magazine.
Randy Dodson is the president of Fairways Media and publisher of Fairways magazine, the official publication of the Utah Golf Association. 
Photo Credits: Davide Feherty and Golf Channel