News
Check out what has been happening in Utah Golf.
First-Timers Emerge at U.S. Senior Amateur Sectional Qualifier
By Randy Dodson
It's a stretch to call any of the players in Monday's USGA Sectional Qualifier a first-timer but for Glenwild's Todd Follmer and TalonsCove's Guy Child, who grabbed the two qualifying spots for the 65th U.S. Senior Amateur, there's a first time for everything, including teeing it up in a USGA national championship.
Follmer had the easier go at the par 72 Gold Course at Soldier Hollow, set up at 7,100 yards, turning in a score of 3-under par 69. That's not to say he wasn't anxious. Having not played golf in recent years due to back issues, Follmer, who lives a majority of the year at Glenwild Golf Club near Park City, Utah, had not teed up a golf ball until just a three weeks ago, after having successful back surgery.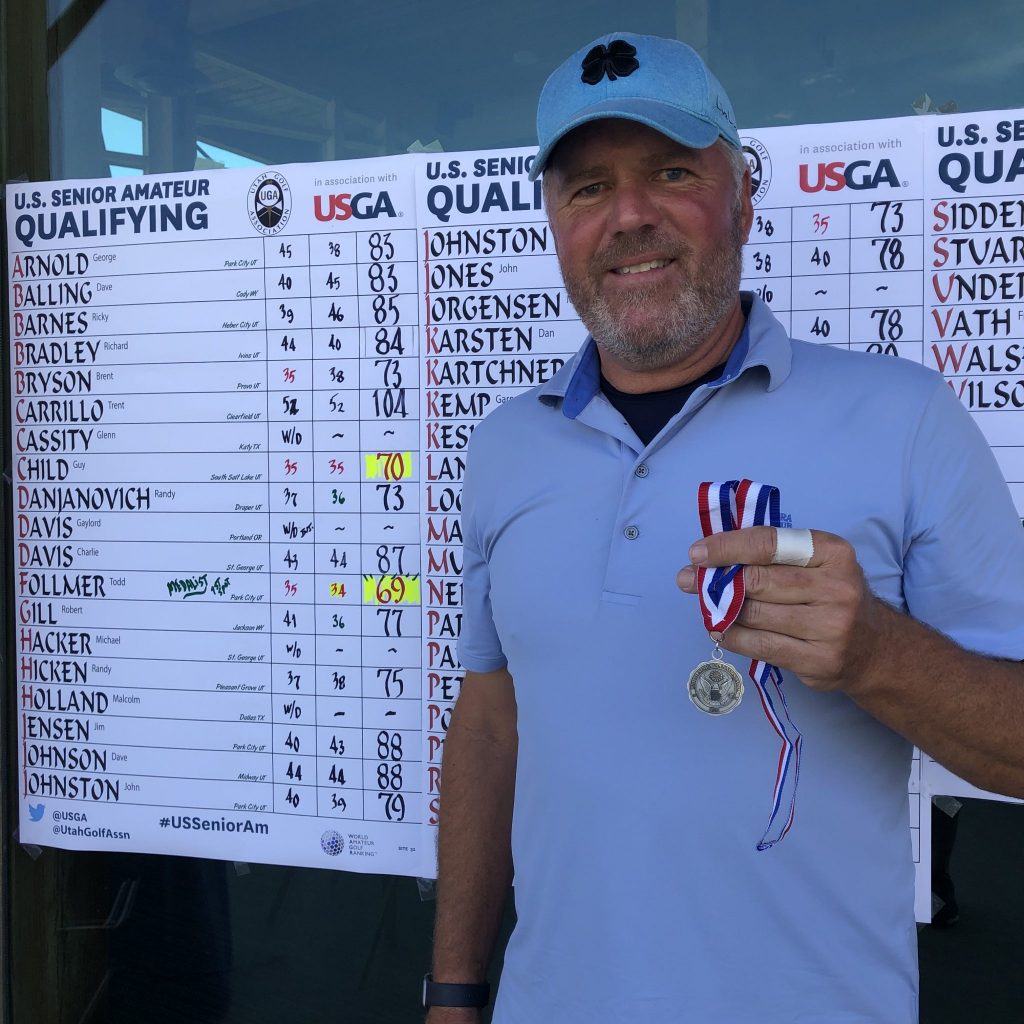 Though he lives less than 45-minutes from Soldier Hollow, the former Salt Lake City businessman had never played the Gold Course until a few days before Monday's qualifier.
"I felt extremely nervous on the first tee, which was a good thing. It told me that I cared about my play," Follmer said. "This is a terrific golf course and I enjoyed it very much."
After carding an eagle, two bogeys and a birdie in his first nine holes, Follmer found a rhythm that produce two more birdies against no bogeys to finish with a 69.
"Now I'm going to North Carolina," he said with a wide grin, "the hair is standing up on the back of my neck right now."
Follmer will play in the Glenwild Senior Club Championship next week, then the Club Championship the week after that. He then plans to return to Soldier Hollow for the U.S. Mid-Amateur Qualifier before finally packing up his game, and his caddy, and fly off to Raleigh, NC for his first-ever USGA national championship.
Guy Child's round was a bit more of a grind but just as emotional. Child turned in a clean card of 2-under 70 which tied Dana Nelson for second place. The two veterans of many USGA qualifiers and Utah Golf Association championships played the par four 10th on the Gold Course in a sudden-death playoff for the second qualifying spot.
Both players missed the green with their approaches, Nelson was short, right and below the green while Child was long, right and above the green. Their next shots were the defining swings as Child was able to putt his ball from off the green and left himself a two-foot par that won the hole. Nelson's ball was in a bad lie and the ball came off his sixty degree wedge high on the face, barley landing on the green, where he missed his 25-foot putt for par.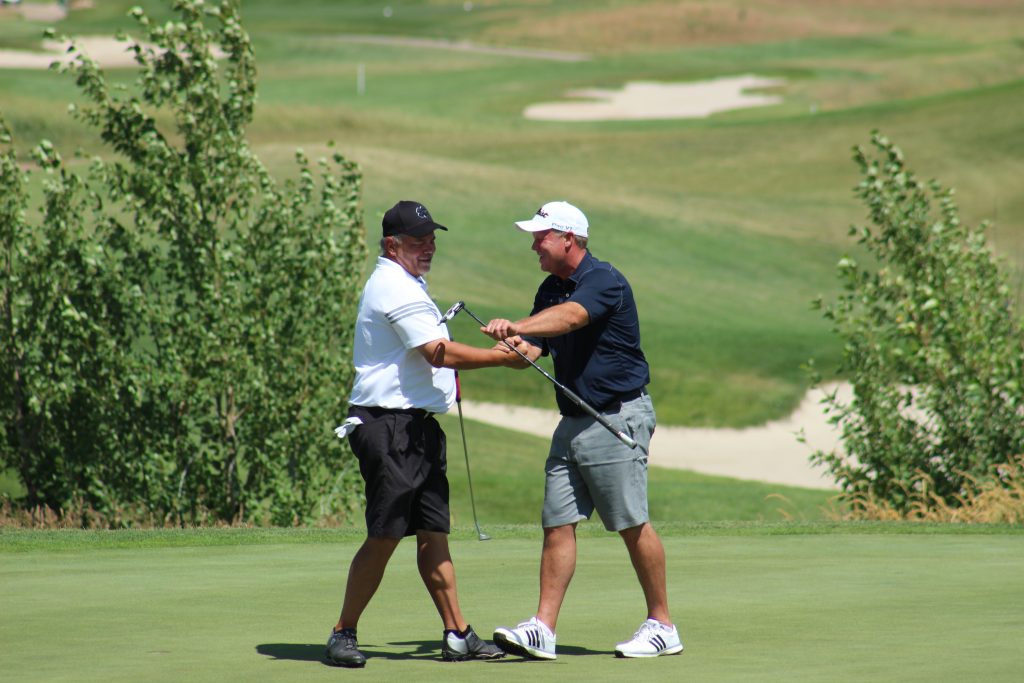 Later in an interview Child's eyes teared up a bit as he realized he had qualified for a USGA national championship. He then said, "The goal I made myself at the beginning of the year was to qualify for the U.S. Senior Open or this event. When you've been trying to do something for most your life, and you finally do it, it's pretty cool."
Nelson was named first alternate following the playoff and East Bay's Patrick Murphy claimed the second alternate spot with a 1-under round of 71.
The U.S. Senior Amateur will be played Aug 24-29 at the Old Chatham Golf Club in Durham, North Carolina. The Rees Jones design course, opened in 2001, will play to 7,130 yards. Open to any golfer who is 55 years of age as of August 24 and whose Handicap Index does not exceed 7.4, the U.S. Senior Amateur consists of 36-hole stroke play followed by a cut to the low 64 players who then enter into the match play format. The championship match is an 18-hole match.
The USGA accepted 2,466 entries this year, the second-most in championship history, making Follmer's and Child's qualifying all the more special.