News
Check out what has been happening in Utah Golf.
Blair, Summerhays will head to US Girls' Junior Amateur
By Randy Dodson
Just when Utah's girls' junior golf world was focusing on this summer's battles between Berlin Long and Grace Summerhays, Sacramento State freshman-to-be Tess Blair returns from competition (as an amateur) on the Cactus Tour to remind everyone why she's the defending Utah Women's State Amateur champion.
Blair and Summerhays will head to the U.S. Girls' Junior Championship later this summer in Stevens Point, Wisconsin as the top-two qualifiers of Utah's qualifying event hosted by Hidden Valley Country Club Tuesday, June 25th.
With a one-over par round of 73 on the Mountain/Lakes nines, Blair earned medalist honors with a steady round of a birdie and two bogeys. Other than the Mary Lou Baker Open, where Blair finished in sixth place, junior girls in Utah haven't seen much of Blair since the high school state championships. The reigning Utah Women's Am champ has been traveling with her sister Sirene, the 2014 Women's State Am champ, playing on the Cactus Tour which allows Tess to maintain her amateur status.
The experience has been an eye-opener for the younger Blair as she as teed it up with the professionals on the mini-tour circuit. "I finished in the middle of the field in both events I played. It has opened my eyes a little bit on how much I need to improve to even compete on that level," Blair said.
"I am so excited and feel blessed to go back to the (U.S. Girls' Junior) tournament. It's such a great tournament. The USGA likes to play it pretty long so I need to get my short game dialed in before I go."
Blair competed in last year's U.S. Girls' Junior Amateur making it into the match play portion where she won her first match but did not make it out of the second round.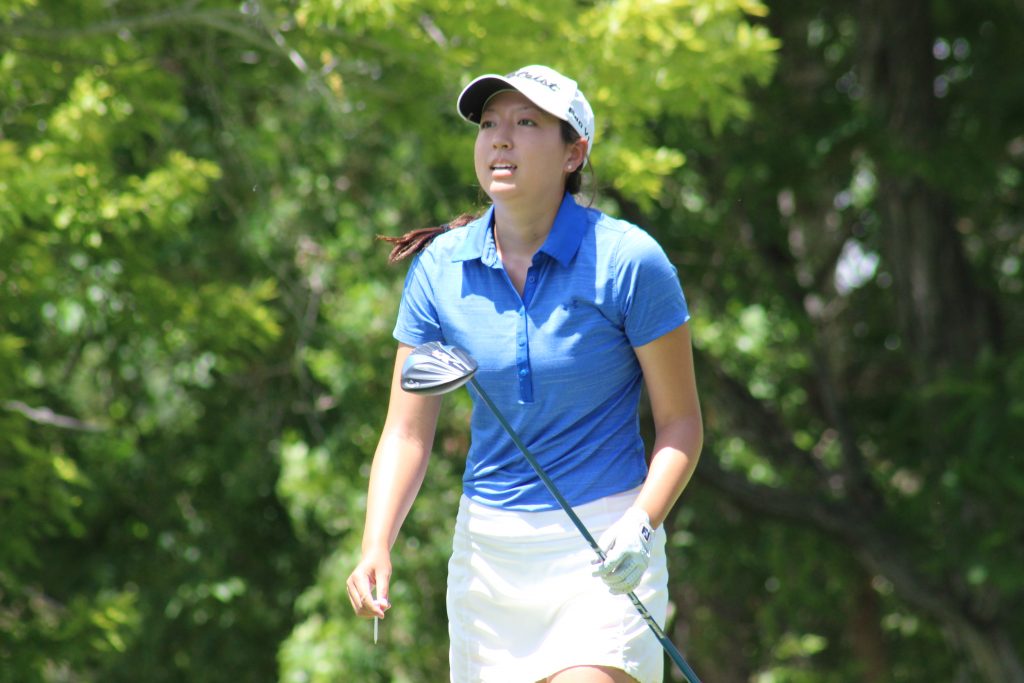 Playing in the first group, as a twosome, Grace Summerhays and Caylyn Ponich cruised their way around the course with only Hidden Valley's member play in front of them to slow them down. Summerhays finished with a three-over 75 and then had to wait out the rest of the field to see if her score would hold up.
"We actually went to Chili's," the 14-year old daughter of Boyd Summerhays said. "We just had to hang around, I hit a few putts, but we just waited it out. I tried to keep my mind calm and not get too nervous."
While Summerhays waited, Berlin Long, who recently qualified for the PGA Junior Championship (besting Summerhays by a shot with a closing round (-10) 62 at Soldier Hollow's Silver Course) and also recently qualified for the Optimist International Junior Championship, was coming down the stretch knowing there was a 73 and 75 on the board. The closing holes proved tough for Long as she finished with three-straight bogeys on the final-three holes to fall into a tie with Summerhays at 3-over 75.
Summerhays and Long headed to the Mountain Course par 5 first hole for a sudden-death playoff to determine who would own the second qualifying spot, which Summerhays won with a two-putt par.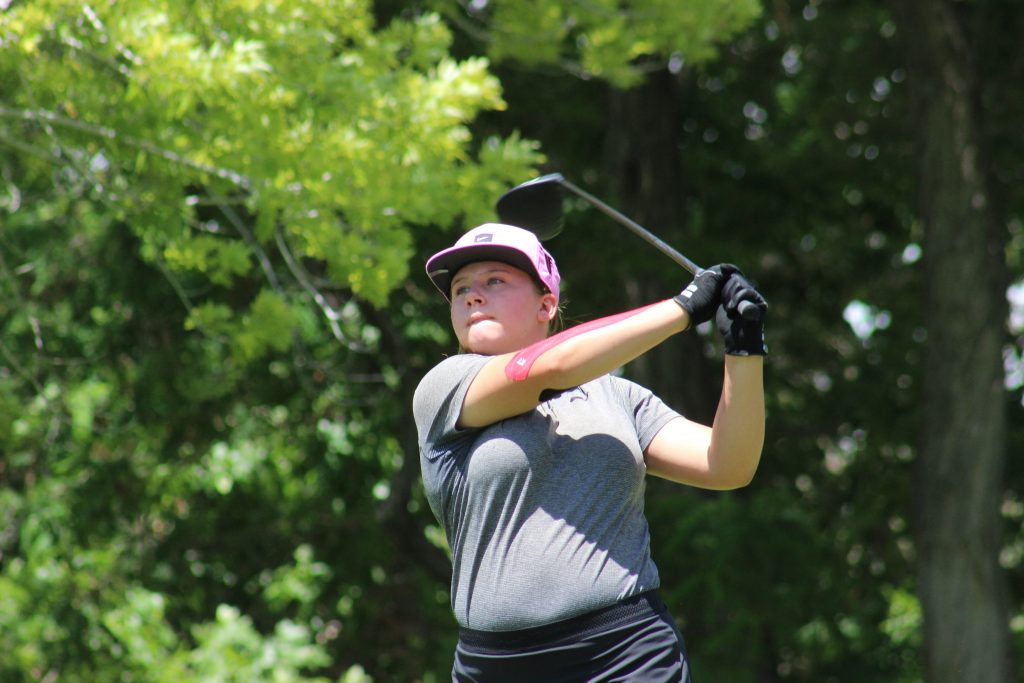 "The U.S. Girls' Junior was a goal for me this year," said Summerhays, who just last week became the fourth woman overall and the youngest in history to qualify for the Utah State Amateur. "I know the U.S. Girls' Junior is going to be a really good field, I am excited to test my game there."
Long joined Apelila Galeai, who shot a 4-over 76, as the two alternates coming out of the qualifier.
The U.S. Girls' Junior will be played July 22-27 at SentryWorld, Stevens Point, Wisconsin.
Click Here for U.S. Girls' Junior Amateur Qualifying results:
https://www.golfgenius.com/pages/1840239
Photo Credit: Fairways Media/Randy Dodson