News
Check out what has been happening in Utah Golf.
Zach Jones Wins the U.S. Junior Am Qualifier at Wolf Creek
EDEN, Utah – BYU bound Zach Jones was able to conquer the tough mountain conditions at Wolf Creek Country Club en route to shooting a 4-under round of 68 for top medalist honors.  This is the first time he has qualified for the U.S. Junior Amateur and Jones is excited to have been able to achieve a long-time goal.
"I put a lot of pressure on me to do well in this tournament," Jones said of the U.S. Junior Amateur.  "I've been trying to qualify for it for three years.  I birdied 1, 2, and 3…to get off to that kind of start was really good for me."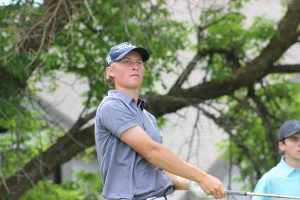 Jones was 6-under through 11 holes, but bogeys on the 12th and 17th holes saw his lead slightly dwindle.
"I was still hitting driver on the back nine, wasn't trying to play conservatively," Jones said.  "I heard other kids were going low so I was trying to keep at it so I wouldn't have to go to a playoff."
There was a playoff for the final of two qualifying spots.  Oscar Maxfield of the University of Utah and Brandon Ashworth of Lone Peak high school both shot 3-under-par for rounds of 68.  The playoff lasted three holes with both players parring number 10 and making birdie on the 11th.  The 12th is where it ended as Ashworth had left some work for his par putt, but it didn't matter.  Maxfield drained his enormous, 45-foot birdie putt to seal qualification.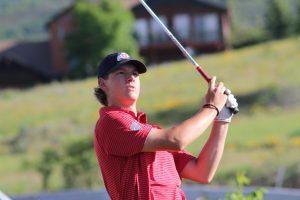 "I had the exact same put earlier in the round," Maxfield said.  "I knew the line, I knew the speed…I was happy it dropped."
This will be the first time for Jones and Maxfield at the U.S. Junior Amateur.  Ashworth is the 1st alternate and shooting a 2-under-par 69 for the second alternate spot was Simon Kwon.  You can view the full tournament results here: https://www.golfgenius.com/pages/1840224
Photo credit: Fairways Media/Randy Dodson