News
Check out what has been happening in Utah Golf.
Finau Impressing many with "complete" Game at Majors
By Garrett Johnston
Playing in his thirteenth major this week, former Utah State Amateur champion Tony Finau's deadly game on these big stages (five top 10s in 12 majors) has garnered the attention of many of the game's broadcast voices, including six-time major winner and CBS Golf Lead Analyst Nick Faldo.
"I'd say Tony is a really solid pick this week," Faldo said. "He's got the distance for this long course, and he's got the experience in major championships."
Golf Channel's Lead Analyst and CBS Golf Announcer Frank Nobilo also likes what he's seen from Finau's short sample size in the majors. In fact, Nobilo sees Finau's close calls as a distinct positive for the 29-year-old.
"Tony sure has put in his time and been knocking on the door for a while in majors," Nobilo said. "He's a good player for PGA Championships because he scores well and makes a lot of birdies."
Remember Finau's performance in this event last year when it was played in August?
He tied Gary Player's record of ten birdies in one round during his second round while paired with and essentially auditioning for U.S. Ryder Cup captain Jim Furyk.
As we remember, Finau ended up ultimately getting that captain's pick over the third in their group that week Xander Schauffele, who's come up huge in majors in his own right.
But isn't this current competition showing depth across the board? Winning a major is tough with players like defending PGA champ Brooks Koepka in form, a certain Tiger Woods coming off a euphoric Masters win, and dozens of other top players lobbying for position with recent credentials.
Of course players like Finau and Schauffele haven't quite finished on the very top during major championship weeks (Schauffele has three top six's in the last four majors), but the key comes down to how they view their close calls.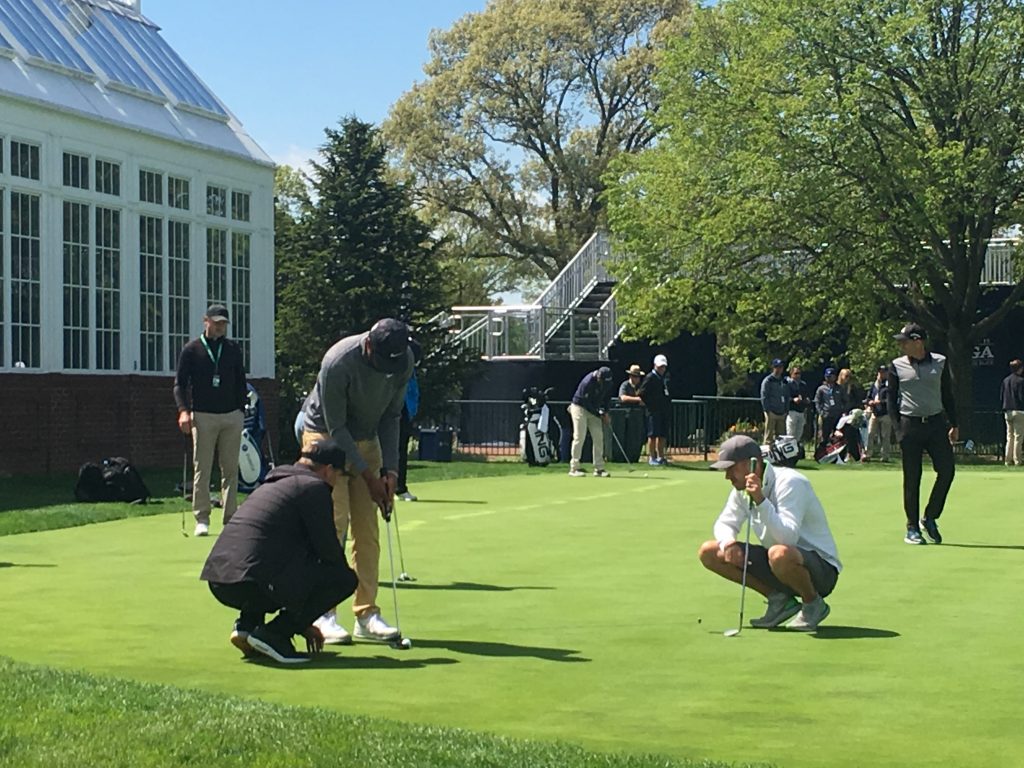 "I think Tony will draw from that experience as he gets closer and closer to winning a major, the way he takes it, it just solidifies his confidence in himself," Finau's coach Boyd Summerhays said.
"Some guys (after a close call) think 'oh I didn't pull it off, I've got to change this that or the other,' Tony just sees it as 'wow, I know I can do it. I've shown it to myself I've just got to cleanup one or two more things in the final round and I'll have my first major championship', so yeah he feels good."
Finau was grouped with Woods and arguably golf's most consistent player of the last year Francesco Molinari on Masters Sunday a month ago and came agonizingly close, missing a couple short putts late and ultimately losing by two to Woods.
So what does this week look like for Finau's chances of breaking through?
Very good, according to Summerhays.
"Tony and I were taking about it (Tuesday) night, we've never been to a major championship where distance is going to matter so much," Summerhays said. "Usually you're playing the long courses for major championships and a PGA Championship is usually a par 72 or 71."
And it's also typically in August, but this year marks its change in the golf schedule to May.
"It's always been in August, and the ball just goes forever because it's hot, it's humid, and now we're playing in May and it's a par 70 at Bethpage Black and it's over 7,500 yards, and it's going to be cold and wet, and early on the first couple days is going to be freezing," Summerhays said.
All of this means that the ball will not go as far for everyone, but the shorter hitters are going to struggle when some are already hitting 3-wood's into the par 4 12th from around 250 yards as Joel Dahmen and Corey Conners did in their Tuesday practice round.
"Length and distance and power out of the rough is going to play a huge part this week, I honestly don't see more than 20 people who have a chance to win."
But let's stop ourselves for a moment here and remember that Finau is not a one-trick pony with just distance. His overall game is "well-rounded" according to Summerhays and the stats support this too.
Take one that's very relevant on fast greens on a week like this: 3-putt avoidance.
Finau ranks 15th on Tour in that area. Joel Dahmen's caddie Geno Bonnalie calls Bethpage Black's greens "lightning fast with run-out even on uphill putts". Finau's penchant for reliable lag putting speed is crucial this week.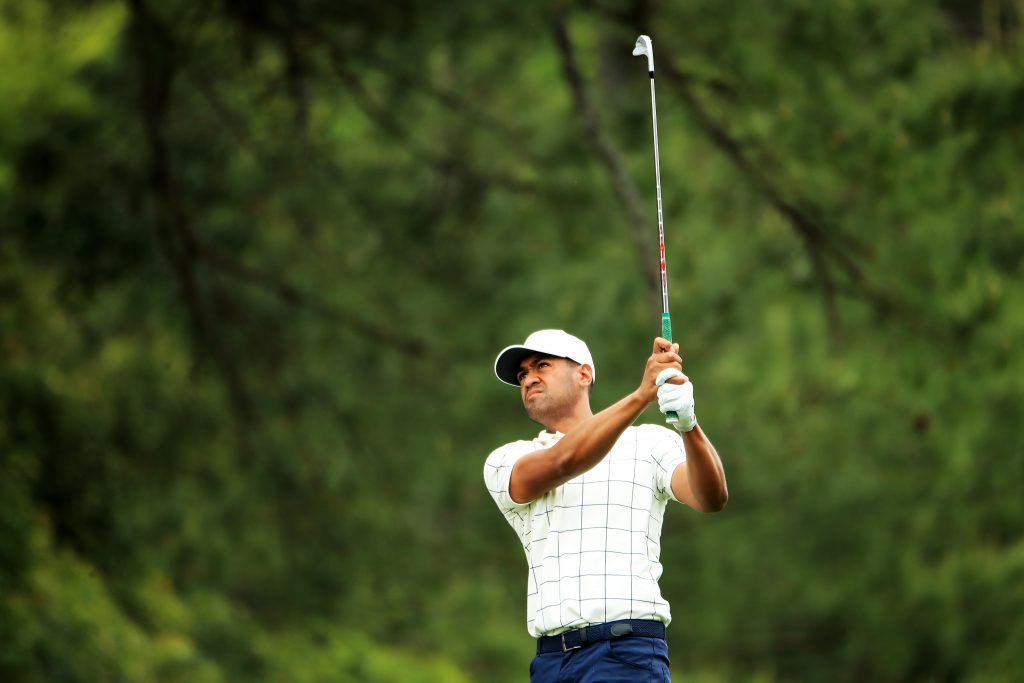 With some of these other strengths to go with Finau's undisputed length advantage even CBS Golf's Play-by-Play voice Jim Nantz can't help but see Finau as a "complete player.
"Tony has big-time written all over him, a complete player, complete person," Nantz said. "Wouldn't surprise me to see his game soar to another orbit, soon."
Summerhays would have to agree with the star announcer's assessment of his star pupil.
"I would agree with Jim, Tony has slowly over the years begun to refine his skills each year and become a fully complete player," Summerhays said, "he's finding ways to play well on the bigger stages and on the tougher courses."
We've got a tough one this week, just read the famous "Warning" sign by the first tee.
Garrett Johnston is a sports writer who's covered over 25 majors and is a frequent contributor to Fairways. Follow him on Twitter @JohnstonGarrett