News
Check out what has been happening in Utah Golf.
Rivals and Friends
By Kurt Kragthorpe
The entry points into golf were very similar for Caylyn Ponich and Berlin Long. Their ultimate destinations are unknown at this stage, but what's evident is that two Utah families have nurtured golfers who love the game and will play it for a lifetime.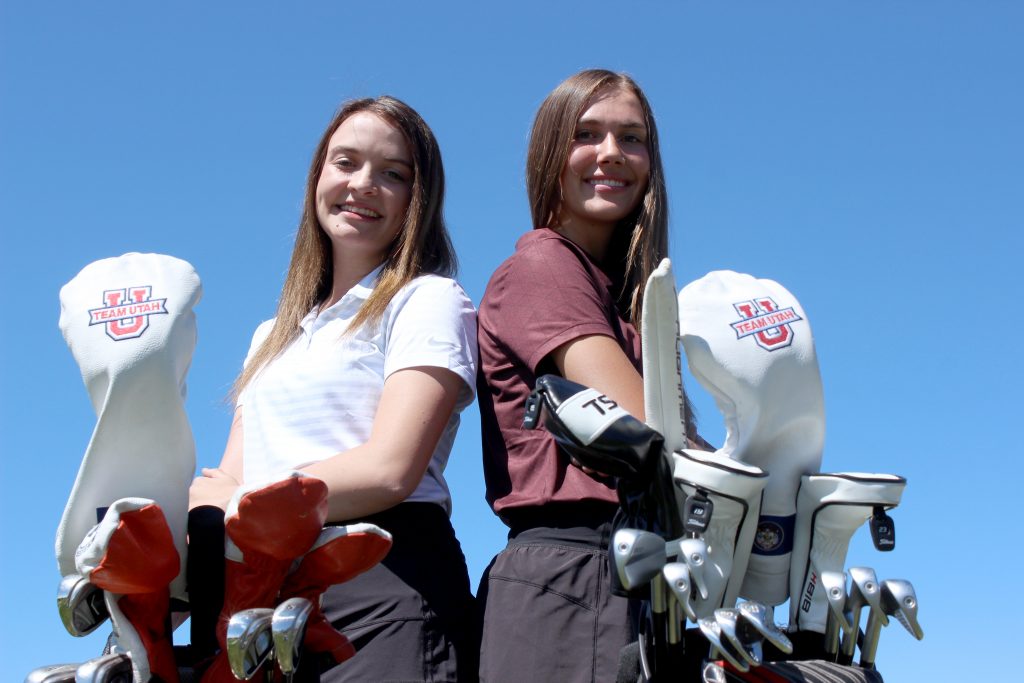 The next checkpoint for these two players is May 13-14, when the Class 6A girls state tournament will be staged at TalonsCove Golf Course and Ponich's Davis Darts will challenge Long's Lone Peak Knights, the defending champions. Inevitably, the two will contend for medalist honors and be compared to each other, after each posted a score in the mid-60s in a high school tournament as a freshman (Ponich is now a junior).
Yet each of them has her own, developing story in golf. And it is apparent that they will be more concerned about the team competition in Saratoga Springs, having embraced that part of high school golf.
This is the first thing anyone familiar with Utah junior golf wonders about Caylyn: Is she Cole Ponich's sister? Yes. Living at Jeremy Ranch at the time, Tom and Becky Ponich didn't have designs on building a family of junior golf stars and future collegians (or beyond), they just wanted a sport the family could play together. But it didn't take long for the children, who are a year apart in school, to become interested in playing in tournaments.
Cole has gone on to play in the Jr. Ryder Cup and earn a scholarship to BYU, starting in 2019. The sibling dynamic is supportive. "I'm sure it hasn't been easy living in the shadow of his success," Becky Ponich said. "Cole has had many opportunities that few in junior golf ever get the chance to experience. I know she somewhat feels that pressure, and I'm sure it's not always easy, but she never shows it."
Caylyn said, "Watching my brother and seeing how successful he is pushes me to work harder."
The Ponich family enjoyed a memorable day last June when the siblings won their divisions of the Utah State Jr. Amateur at Oakridge Country Club, after a long week of match play.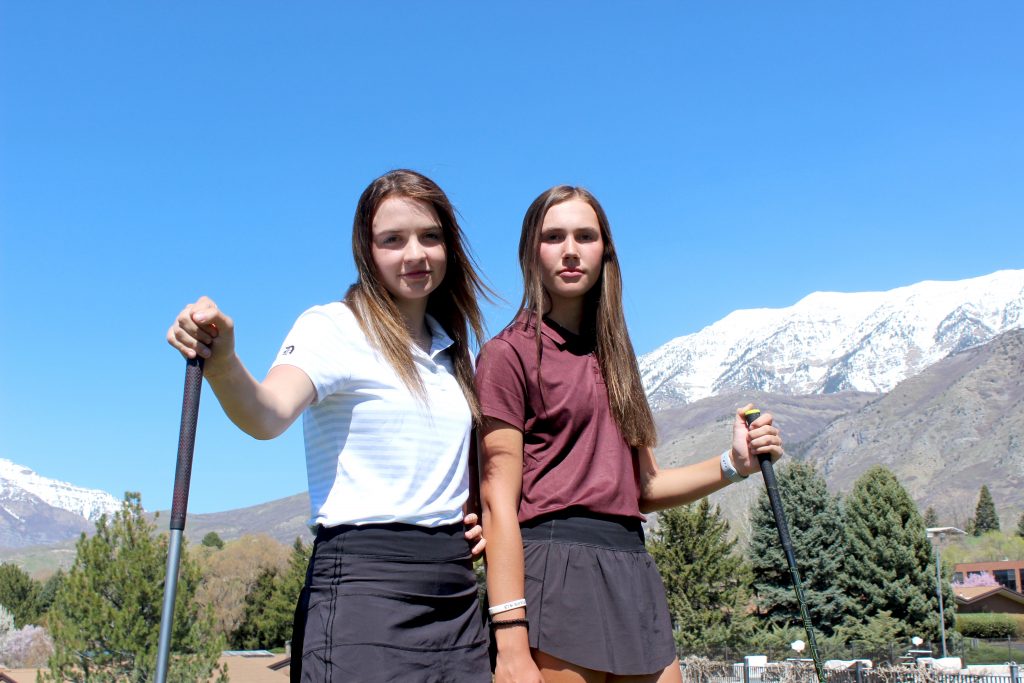 The family's move to Kaysville made Cole and Caylyn part of Davis High School's golf tradition, in addition to their extensive competition in the summers. As a freshman in 2017, Caylyn shot a women's course-record 64 at Glen Eagle, making six consecutive 3s on the back nine. "I love the team aspect of high school golf," she said. "Each girl on the team is part of this special family we have built. We have become so close and have made so many fun memories that I will remember for a long time. We are all supportive of each other and I love each and every girl out of the 18 on the team."
Even in individual tournaments, amid her competitive, focused nature, Caylyn enjoys the camaraderie with the other players, her father said.
Becky Ponich added, "Everyone is a friend to Caylyn, if she doesn't know someone that she is paired with, they will be friends by the end of the round. She's just a very sweet, loving soul and I love that about her. I think the thing I love the most about her is that she never beats herself up over anything not going her way; there truly is no drama on the course with her."
The rest of this story is going to sound much the same, as the discussion turns to Berlin Long, who also is known for being genuinely kind to others and mature for her age. The main difference is that while she has older brothers, she's being followed by a younger sister, Aadyn. Each sister already has competed at Augusta National Golf Club in the finals of the Drive, Chip & Putt competition. Berlin also has played in tournaments around the country, once joining Mike Weir in Nick Faldo's Major Champions Invitational in Florida.
Rob and Courtney Long, of Lehi, were persuaded by the Joneses, another prominent Utah Junior Golf Association family, to join Alpine Country Club as a bonding opportunity. Berlin's talent and drive became evident in early lessons with Rob Stanger at Alpine (she now works with teacher Clay Ogden). Tournament competition soon followed. Her mother, Courtney, laughingly tells the story of a US Kids event in which Berlin was the only entrant in her age group, "so she won."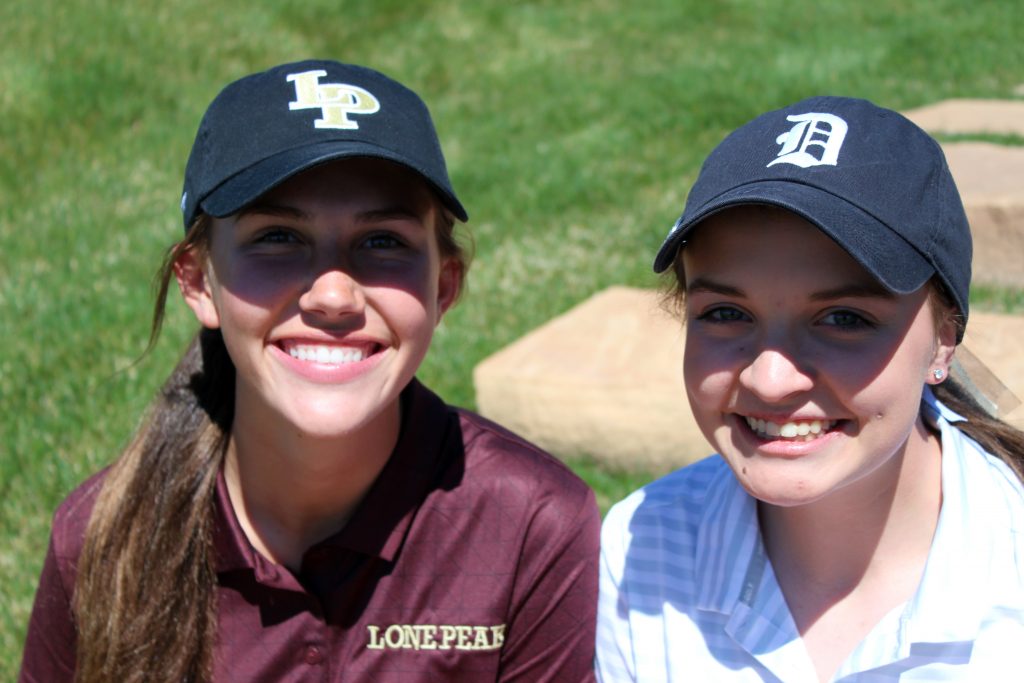 Almost ever since then, Berlin has played in older divisions of UJGA events and is willing to compete in traditional adult events in the UGA. Playing for Lone Peak this spring, she has shot a school-record 65 at Sleepy Ridge and a 66 at the Ridge.
Much like Caylyn, Berlin has embraced the team element of what she knows mostly as an individual sport. "I love the team aspect of high school golf and all the friendships that have come from it," she said. "I have loved playing in team events for the UJGA, but high school is a whole different level of team golf. I love being able to cheer on my teammates."
So each of them will enjoy the state tournament, and then move into another summer of high-level competition, locally and nationally. Then come college possibilities. Ponich has committed to Utah Valley University; Long still has some time to go through the recruiting process and make her choice.
And then who knows where their golf careers may take them? Tom Ponich makes a good point, in that regard. He remembers his motivation as a father, from the start. He just hoped his son and daughter would enjoy the game as much as he does, and play it the rest of their lives.
That's what Caylyn Ponich and Berlin Long are sure to do, and they'll pass that love of golf along to the next generation.
Kurt Kragthorpe is a Salt Lake Tribune sportswriter and frequent contributor to HER Fairways.
Photos by Fairways Media/Garrit Johnson