News
Check out what has been happening in Utah Golf.
Former UGA President and long time Volunteer Garey Chadwick Passes at 80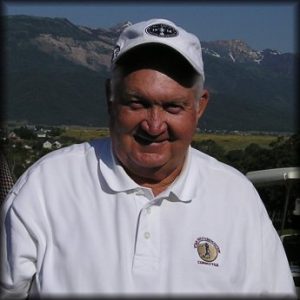 Garey Vaughan Chadwick age 80 passed away in Bountiful on December 25, 2018 of natural causes. He was born on April 5, 1938 to Vaughan and Mary Chadwick in Ogden, Utah.
Garey had a passion for golf that started at a young age while working as a caddie at the Ogden Golf and Country Club. He also had a passion for baseball and lettered three years while attending Weber High School. 
After high school he spent 11 years in the U.S. Army Reserves.
Garey married Elaine Facer in 1958 in the Salt Lake City Temple and they have been married for 60 years. 
Garey worked for 62 years in the Architectural Building Supply business.
Garey had a very impressive resume when it came to his time with the UGA. He served as a volunteer for over 40 years. This includes spending 12 years on the Board of Directors, two years as the UGA president, and 9 years as the Captain of the Hogan Cup team. In 1995 he was the recipient of the UGA's Gold Club Award. Garey also was active in junior golf for many years, where he was the captain of the Junior America's Cup team for 10 years. The UJGA has honored Garey by creating the Garey Chadwick division for ages 9 and 10 and named the tournament of champions after he and Elaine. 
Garey served in many different callings in his church, which included area Sports Director and was a faithful Home Teacher.
Garey was preceded in death by his parents, two brothers, two sisters and a grandson.
He is survived by his wife, and four children Doug (Crystal), Cherie (Jerry) Thompson, Kent (Susan), Robert, 9 grandchildren, 8 great-grandchildren with two on the way. Also survived by 5 brothers and 4 sisters.
Funeral services will be held at 11:00 a.m., Thursday, January 3, 2019 at the Woods Cross 17th Ward, 1847 West 2150 South. A viewing will be held Wednesday evening from 6:00 – 8:00 p.m. at Russon Mortuary, 295 North Main, Bountiful and Thursday morning 9:30-10:30 am at the church prior to services. Online guestbook at www.russonmortuary.com.